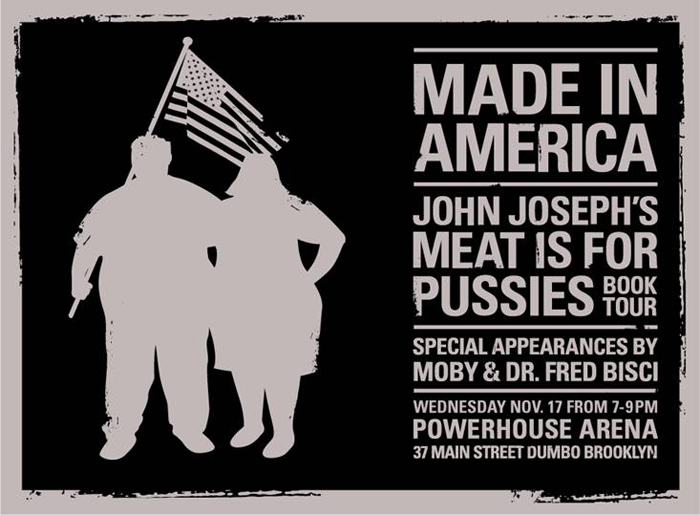 The powerHouse Arena is pleased to invite you to a book launch party for:
Meat Is for Pussies: A How-to Guide for Dudes Who Want to Get Fit, Kick Ass and Take Names
by John Joseph
Book Launch Party with Special Appearances by Moby and Dr. Fred Bisci
Wednesday, November 17, 7–9

PM



The powerHouse Arena · 37 Main Street (corner of Water & Main St.) · DUMBO, Brooklyn
For more information, please call 718.666.3049
rsvp: rsvp@powerHouseArena.com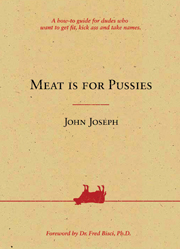 From the singer of NYC's legendary Cro-Mags and the author of Evolution of a Cro-Magnon comes a new book that takes on all the meat eaters of the world. Meat Is for Pussies more than pleads the case that vegetarianism is the way to go; it screams it in your ear. Beware: reading this book may convert you into living a healthy lifestyle. It's hard to argue with John Joseph, a 47-year-old man who still does backflips on stage night after night. We expect another winning performance at the book launch party of Meat Is for Pussies.
About the book:

John Joseph proclaims "meat is for pussies!" in his second book. In true punk fashion, Joseph exposes what is making us so fat and sick. He also takes aim at the corporations profiting from it. Joseph makes sure you never look at meat the same way again in this how-to guide for dudes who want to get fit, kick ass, and take names. The book, which includes a seven-day meal and workout plan, proves that consuming a plant-based, whole-food diet makes men strong, athletically competitive, and virile. A play on the popular "For Dummies" instruction manuals, the book is far from a dry medical journal, instead peppered with Joseph's conversational-style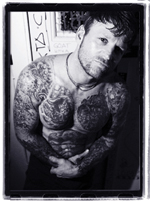 writing, rough-hewn humor, and firsthand experiences with the subjects.
About the author:

John Joseph is the singer for legendary New York hardcore/punk band, the Cro-Mags, and is the author of The Evolution of a Cro-Magnon. He explains that, "Food is very important to me because I grew up in a broken home and abusive foster home where it wasn't provided for me and my two brothers. That was the catalyst which affected my entire outlook." He has been vegetarian/vegan for nearly 30 years now and is on a quest to help other Americans get healthy and stay that way.
---