The powerHouse Arena invites you to the Brooklyn book launch party for:
The Influencing Machine:
Brooke Gladstone on the Media
Thursday, June 16, 7–9 PM
The powerHouse Arena · 37 Main Street (corner of Water & Main St.) · DUMBO, Brooklyn
For more information, please call 718.666.3049
rsvp: rsvp@powerHouseArena.com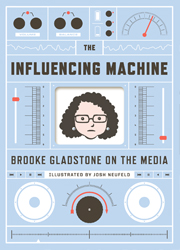 "Like Malcolm Gladwell or Michael Lewis or Michael Pollan, Brooke somehow takes a subject most of us don't give a damn about and makes it completely entertaining."
—Ira Glass, host of This American Life
About The Influencing Machine:
Nearly one million weekly listeners trust NPR's Brooke Gladstone to guide them through the distortions and complexities of the modern media. Now, in her brand new work of graphic nonfiction, The Influencing Machine: Brooke Gladstone on the Media, Gladstone bursts onto the page as an illustrated character in vivid comics drawn by acclaimed artist Josh Neufeld.
The cartoon of Brooke conducts the reader through two millennia of media history, from the newspapers in Caesar's Rome to the penny press of the American Revolution and the manipulations of contemporary journalism. Gladstone's manifesto debunks the notion that "The Media" is an external force outside of our control, since we've begun directly constructing, filtering and responding to what we watch and read. With fascinating digressions, sobering anecdotes, and brave analytical wit, The Influencing Machine equips us to be smart, savvy, informed consumers and shapers of the media. It shows that we have met the media and it is us. So now what?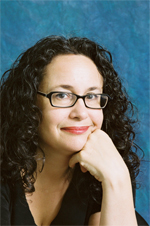 Dubbed "Art Spiegelman meets Marshall McLuhan" by Leon Neyfakh of The New York Observer, this visionary and opinionated work is a groundbreaking look at the role of the media in our history, culture, and everyday lives.
About Brooke and Josh: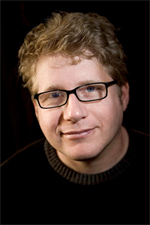 Brooke Gladstone is co-host of NPR's award-winning On the Media, produced by WNYC, and a former senior editor at Weekend Edition and All Things Considered. Gladstone has won several journalism awards, including two Peabody Awards.
The illustrator, Josh Neufeld, is the author of The New York Times best-selling A.D.: New Orleans After the Deluge, as well as a longtime artist for Harvey Pekar's American Splendor.
Both live in Brooklyn, New York.
---