The powerHouse Arena is pleased to invite you, as part of the Brooklyn Book Festival, to a new author showcase from:

Debut Lit
Seven Up-and-Coming Authors Read from Their Work
Friday, September 10, 7–9

PM


The powerHouse Arena · 37 Main Street (corner of Water & Main St.) · DUMBO, Brooklyn
For more information, please call 718.666.3049
RSVP: RSVP@powerHouseArena.com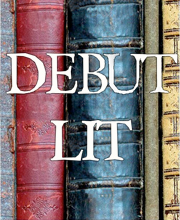 Author List:
Aryn Kyle – Boys and Girls Like You and Me and the best-selling
The God of Animals both from Scribner
John Murillo – Up Jump the Boogie from Cypher Books
Sung J. Woo – Everything Asian
from St. Martin's Griffin/Thomas Dunne Books
Brooke Berman – No Place Like Home from Random House
Matt Stewart – The French Revolution from Soft Skull Press
Fiona Maazel – Last Last Chance from Picador
Daphne Beal – In the Land of No Right Angles from Anchor Books

Maaza Mengiste – author of Beneath the Lion's Gaze from W.W. Norton will emcee.
About Debut Lit:
Debut Lit is a national arts event series dedicated to helping new writers gain a wider audience. Debut Lit's launch events celebrate the release of new literary works by first time authors with a party, reading, and book signing, and incorporate visual art, music, or film. Debut Lit's Flashers series consists of raucous evenings with multiple writers reading two-page complete stories inspired by a provocative phrase or quote. Debut Lit believes that new work deserves a new idea, and literature can come alive in ways it never has before. www.DEBUTLIT.com
About The Brooklyn Book Festival:
The Brooklyn Book Festival is a huge, free public event presenting an array of literary stars and emerging authors who represent the exciting world of literature today. One of America's premier literary and literacy events, this hip, smart, diverse gathering attracts thousands of book lovers of all ages. The festival is organized around themed readings and devoted to timely and lively panel discussions. The inclusion of top national and international authors and new partners has expanded the festival's reach while continuing to celebrate and enhance Brooklyn's contemporary and historic literary reputation.