The powerHouse Arena is pleased to invite you to an exceptional reading with famed literay journal One Story

One Story Presents a Reading of Three Authors:
Susanna Daniel, John Jodzio, and Bruce Machart
Introduction by Editor-in-Chief Hannah Tinti
Reading, Signing, and Live Music by The Hollows
Wine courtesy of
Thursday, October 28, 7–9

PM



The powerHouse Arena · 37 Main Street (corner of Water & Main St.) · DUMBO, Brooklyn
For more information, please call 718.666.3049
RSVP: rsvp@powerHouseArena.com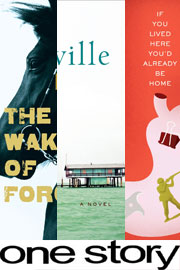 One Story, a literary journal that publishes one stunning short story every three weeks, presents the new books of three of their previous contributors: Susanna Daniel, John Jodzio, and Bruce Machart. These three authors are all out-of-towners, and this is their only New York appearance. Hannah Tinti, Editor-in-Chief of One Story and author of the acclaimed novel The Good Thief, will introduce these up-and-coming writers. The celebration will be accompanied by live music by The Hollows, a five-piece band dedicated to recreating classic, freewheeling Americana.
About the books: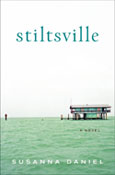 Stiltsville by Susanna Daniel:
An enduring love affair between a wife and husband is at the heart of this deeply felt debut novel. In a deceptively straightforward narrative that traces the intricate underpinnings of a quarter-century-long marriage, Daniel explores the many manifestations of a love that weathers good times and bad, happiness and tragedy. Set in the south Florida community surrounding Biscayne Bay, the story also parallels the dramatic changes that this unique corner of the world has undergone in recent years and over the course of the last three decades.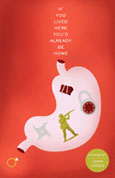 If You Lived Here You'd Already Be Home by John Jodzio:
In these 21 brief, funny stories, Jodzio documents his characters' disappointment, frustration, and longing for a home that seems forever out of reach. His stories, by turns bleak and hopeful, cruel and tender, are populated by a middle-aged masochist in love with a comatose man, a gay veterinarian keeping watch over his suicidal daughter, and even a bikini model with a barnacle stuck to her butt cheek.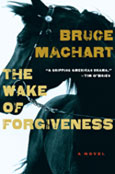 The Wake of Forgiveness by Bruce Machart:
This novel begins on a moonless night in 1895, as Czech immigrant Vaclav Skala looses his wife during the birth of their fourth son Karel. From an early age Karel proves so talented on horseback that his father enlists him to ride in acreage-staked horse races against his neighbors. But Karel is forever haunted by thoughts of the mother he never knew, by the bloodshot blame in his father's eyes, and is permanently marked by the yoke he and his brothers are forced to wear to plow the family fields. Confident only in the saddle, Karel is certain that the horse "wants the whip the same way he wants his pop's strap…the closest he ever gets to his father's touch."
About the authors:

Susanna Daniel

was born and raised in Miami, Florida, where she spent much of her childhood at her family's stilthouse in Biscayne Bay. She is a graduate of Columbia University and the Iowa Writers' Workshop, and was a Fiction Fellow at the University of Wisconsin Institute for Creative Writing. She has taught fiction writing at the University of Iowa and University of Wisconsin-Madison.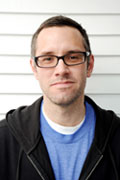 She currently lives in Madison, Wisconsin with her husband and son, where during the long winter she dreams of the sun and the sea, and of jumping off the stilthouse porch at high tide.

John Jodzio is a winner of the Loft-McKnight Fellowship. His stories have appeared in One Story, Barrelhouse, Opium, Tampa Review, and various other places in print and online. He lives in Minneapolis.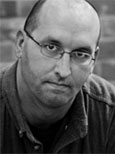 Bruce Machart's fiction has appeared in Zoetrope: All-Story, Glimmer Train, Story, One Story, and elsewhere, and has been anthologized in Best Stories of the American West. A graduate of the MFA program at Ohio State University, he currently lives and teaches in Houston.

One Story Editor-in-Chief Hannah Tinti developed her editorial skills working at literary agencies and magazines, including The Atlantic Monthly, Boston Review, and Washington Square. Recently she won the 2009 PEN/Nora Magid award for her editorial work at One Story. Her short story collection, Animal Crackers, has sold in sixteen countries and was a runner up for the PEN/Hemingway award. Her novel, The Good Thief, was a New York Times Notable Book of the Year, a recipient of the American Library Association's Alex Award, and winner of the John Sargent Sr. First Novel Prize.