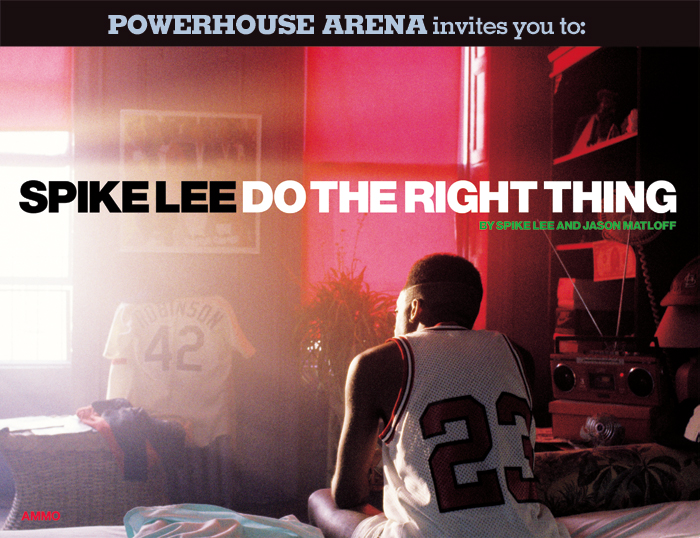 Spike Lee: Do The Right Thing
By Spike Lee and Jason Matloff
Book Signing
Thursday, December 16, 7–8:30

PM



The powerHouse Arena · 37 Main Street (corner of Water & Main St.) · DUMBO, Brooklyn
For more information, please call 718.666.3049
rsvp: spikelee@powerHouseArena.com

Spike Lee is stopping by The powerHouse Arena to sign copies of Spike Lee: Do The Right Thing, a new book that celebrates the 20th anniversary of the film's seminal debut. It's his first signing in NYC, so get your copy signed here before everyone else!
About the book:

Spike Lee: Do The Right Thing is an unprecedented, insider's look at the film, with behind-the-scenes visuals and interviews celebrating the impact of Do The Right Thing on American culture.

Do The Right Thing remains one of the most controversial films of its era. Employing director Spike Lee's hometown of Brooklyn as the essential setting, this explosive film masterfully explores race and class relationships.

Both a critical and popular success, Do The Right Thing became a landmark film that brought serious issues in the African American community to light and established Lee as a major director in American cinema. Lee also wrote the screenplay, produced, and even starred in this deeply personal film, which was applauded for its commanding visuals provided by cinematographer Ernest Dickerson, intense performances by an all-star cast, and an assertive soundtrack featuring Public Enemy's Fight the Power.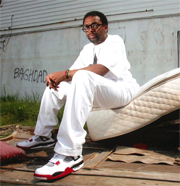 The film is even credited with bringing President Barack Obama and the First Lady together on their first date!
About the author:

Spike Lee and his film company, 40 Acres and a Mule, continue to shine the light on controversial subjects through award-winning feature films and documentaries. Lee is also the artistic director of the graduate film program at New York University's Tisch School of the Arts.