The powerHouse Arena invites you to the book launch party for:
Anatomy of a Disappearance
featuring the author in conversation with
Hari Kunzru
Monday, September 12, 7–9 PM
The powerHouse Arena · 37 Main Street (corner of Water & Main St.) · DUMBO, Brooklyn
For more information, please call 718.666.3049
rsvp@powerHouseArena.com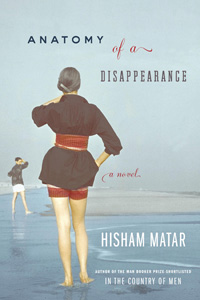 "This elegant second novel from the author of In the Country of Men—shortlisted for the 2006 Booker Prize, which it should have won—is graceful and sophisticated with subtle hints of Nabokov, yet is also gentle and wistful."
—Irish Times
Hisham Matar reads and discusses his hotly anticipated follow-up to In the Country of Men with novelist Hari Kunzru (My Revolutions).
About Anatomy of a Disappearance:
A haunting portrait of a young man struggling with the strange and sudden absence of his father, Hisham Matar's Anatomy of a Disappearance moves brilliantly through time, and slowly unfolds as an intricate mystery. Nuri el-Alfi's father, Kamal, vanishes in Geneva in 1972, but his family is already familiar with dislocation as they had been exiled from an Arab country where Kamal was advisor to the king. Fourteen year-old Nuri begins a desperate search, one that propels him toward the truths of his father's elusive life and the treacherous edge of his own adulthood. A masterly work of displacement and reckoning, Matar's novel reveals the heartbreaking reality of a family torn apart by the merging of the personal and the political, and the realization of how those closest to us often elude us the most.
About the author: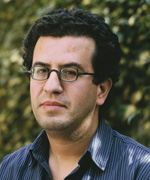 Hisham Matar was born in New York City to Libyan parents and spent his childhood first in Tripoli and then in Cairo. Due to political persecutions by the Gaddafi regime, in 1979 his father was accused of being a reactionary to the Libyan revolutionary regime and was forced to flee the country with his family. They lived in exile in Egypt, and Hisham and his brother completed their schooling in Cairo and England. In 1990, his father was kidnapped in Cairo. He has been reported missing ever since. Matar lives in London, and serves as an associate professor at Barnard College in New York City. He has written for several publications including The New York Times, Los Angeles Times, and The New Yorker, and has appeared on the BBC, NPR, and PBS, among others.
About Hari Kunzru:
Hari Kunzru is the author of the novels The Impressionist (2002), Transmission (2004), My Revolutions (2007), and Gods Without Men (2012), as well as Noise (2006), a collection of short stories. His work has been translated into twenty-one languages and won him prizes including the Somerset Maugham award, the Betty Trask prize of the Society of Authors, a Pushcart prize and a British Book Award. In 2003, Granta named him one of its twenty best young British novelists. Lire magazine named him one of its 50 "écrivains pour demain." He is Deputy President of English PEN, a patron of the Refugee Council, and a member of the editorial board of Mute magazine. His short stories and journalism have appeared in diverse publications, including The New York Times, Guardian, New Yorker, Financial Times, Times of India, Wired, and New Statesman. His fourth novel, Gods Without Men, will be published in the United States in March, 2011. He lives in New York City.
---