n+1 and The powerHouse Arena invite you to a panel discussion:
Singles Going Steady:
Why More People are Going Solo Than Ever Before
featuring
Tuesday, March 6, 7–9 pm
Drinks will be served

The powerHouse Arena · 37 Main Street (corner of Water & Main St.) · DUMBO, Brooklyn
For more information, please call 718.666.3049
rsvp: rsvp@powerHouseArena.com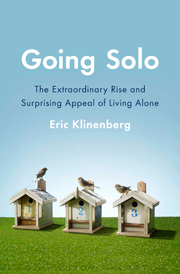 Do you have your own 1 bedroom on the Upper West Side like Seinfeld? Or do your writing from your private Manhattan digs like Carrie Bradshaw? Or maybe your biggest fear is choking alone in your apartment like Liz Lemon? If you're a New Yorker living on your own, you're actually not alone. More Americans are living alone today than ever before. There are currently 31 million adults (1 in every 7) going solo. According to a recent study, nearly half of all U.S. adults are single—a record high. This is not simply a trend; it represents the biggest demographic shift since the baby boom. Join Eric Klinenberg, Kate Bolick, and Daniel Smith in discussing the struggles, the benefits, and the shared experiences of going solo.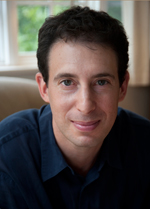 Eric Klinenberg is the author of Going Solo: The Extraordinary Rise and Surprising Appeal of Living Alone. He is a professor of sociology at New York University and the editor of the journal Public Culture. His first book, Heat Wave, won several scholarly and literary prizes and was declared a "Favorite Book" by the Chicago Tribune. His research has been heralded in The New Yorker and on CNN and NPR, and his stories have appeared in The New York Times Magazine, Rolling Stone, and on This American Life.
Kate Bolick's recent blockbuster Atlantic cover story, "All the Single Ladies," about the social and economic trends shaping America's current romantic landscape, drew more than 1 million readers to The Atlantic's web site, spawned countless published responses the world over, and was optioned by Sony for a TV series. She is a contributing editor at The Atlantic, editor at large for Veranda, and contributes regularly to Elle, The New York Times, The Wall Street Journal, and Slate, among other publications. Previously, she was executive editor of the late Conde Nast home lifestyle magazine Domino, and was a columnist for The Boston Globe Ideas Section.
Daniel Smith is the author of the books Muses, Madmen, and Prophets and the forthcoming Monkey Mind: A Memoir of Anxiety; a contributor to New York, The New York Times Magazine, and many other publications; and, the co-producer and co-host of the n+1 podcast. He teaches at Bryn Mawr and The College of New Rochelle, where he holds the Critchlow Endowed Chair in English. (http://monkeymindchronicles.com/)
n+1 is a print magazine of politics, literature, and culture founded in 2004, based in Brooklyn , NY, and published three times yearly.
---