The powerHouse Arena invites you to a book launch party
Ménage
featuring the author in conversation with Marisa Meltzer
Tuesday, May 22, 7–9 pm
Drinks will be served

The powerHouse Arena · 37 Main Street (corner of Water & Main St.) · DUMBO, Brooklyn
For more information, please call 718.666.3049
rsvp: rsvp@powerHouseArena.com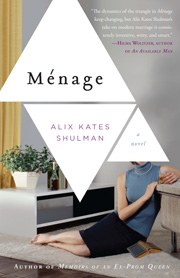 Renowned feminist writer Alix Kates Shulman reads and discusses Ménage, a novel about a love triangle between a wealthy couple and an exiled writer. Marisa Meltzer joins her in conversation.
About Ménage:
Alix Kates Shulman marks her return to fiction after two decades with the novel Ménage, a caustic and contemporary comedy of manners that probes sexual politics through the lens of an unsatisfied married couple. The publication coincides with Shulman's eightieth birthday, as well as the release of her collected essays from Open Road. The New York Times has called Shulman: "The voice that has for three decades provided a lyrical narrative of the changing position of women in American society."
Heather and Mack McKay seem to have it all: wealth, a dream house in the suburbs, and two adorable children along with the nannies to raise them. But their marriage has lost its savor: She is a frustrated writer, and he longs for a cultural trophy to hang on his belt.
During a chance encounter in LA, Mack invites exiled writer Zoltan Barbu—once lionized as a political hero, now becoming a has-been, to live with him and his wife in their luxurious home. The plan should provide Heather with literary companionship, Mack with cultural cachet, and Zoltan himself with a pastoral environment in which to overcome his writer's block and produce a masterpiece.
Of course, as happens with triangles, complications arise—some hilarious, some sad—as the three players pursue a game that leads to shifting alliances and sexual misadventures. Shulman pokes fun at our modern malaise (Why is having it all never enough?), even as she traces the ever-changing dynamics within a marriage. Ménage is a bravura performance from one of America's finest feminist writers.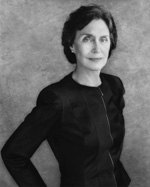 About the Author:
Alix Kates Shulman is the author of the feminist classic Memoirs of an Ex-Prom Queen and three other novels; three memoirs, including the award-winning Drinking the Rain; and, two books on the anarchist Emma Goldman. Her work has been translated into twelve languages, and her essays have appeared in The New York Times, Salon, The Nation, and The Guardian. She lives in New York City. www.alixkshulman.com
About Marisa Meltzer:
Marisa Meltzer is the author of Girl Power (Faber, 2010) and coauthor of How Sassy Changed My Life (Faber, 2007). Her work has appeared in The New York Times, The Wall Street Journal, Slate, Elle, and Teen Vogue.
---