The powerHouse Arena, Granta, & Villa Gillet invite you to
Beyond the Hippocratic Oath
Discussion
Co-presented with Granta and powerHouse Arena
Hosted by Patrick Ryan (UK / associate editor of Granta)

Featuring:
Chris Adrian (USA / writer)
Cécile Guilbert (France / writer)
Terrence Holt (USA / writer)
Pierre Zaoui (France / philosopher)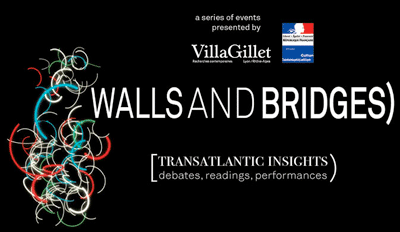 Sunday, October 14, 5–7

PM


The powerHouse Arena · 37 Main Street (corner of Water & Main St.) · DUMBO, Brooklyn
For more information, please call 718.666.3049

Patrick Ryan of Granta hosts this panel discussion comprised of writers from the US and France which tackles the question, "How do writers and philosophers approach healing and how do they depict it in their work?" Part of The 2012 Walls and Bridges Festival.
---
How do writers approach healing, and depict these ordinary extraordinary everyday practices? In Réanimation, Cécile Guilbert examines the traumatic moment when a loved one's life hangs in the balance. Chris Adrian writes surprisingly of the sadomasochistic pleasures that can come with an illness. Terrence Holt explores the ironies that arise in the conflict between the doctor's struggle for perfection and the darker complexities of human bodies. Pierre Zaoui, who defends in his work a philosophy of joy, questions the healing power of literature.
This event is co-presented with Granta which published an issue on Medecine in spring 2012, featuring Chris Adrian and Terrence Holt's stories.
It's part of the the fourth edition of Walls and Bridges, a program set in various cultural institutions in New York and organized by Villa Gillet, a cultural institution based in Lyon, France.
About the speakers:
Chris Adrian was born in Washington D.C. A graduate of the Iowa Writers' Workshop, he attended Harvard Divinity School, and is currently a pediatric fellow at UCSF. He received a Guggenheim Fellowship in 2009. In 2010, he was chosen as one of the 20 best writers under 40 by The New Yorker.
Cécile Guilbert writes essays, novels and literary criticism. Written with great freedom of tone, her highly personal and polymorphous work surveys the heritage of noted artists and writers. In Sans entraves et sans temps morts (with neither barriers nor time out, 2009), she shares her views on writing in a collection of brilliantly bold, ambitious literary essays. She was awarded the prix Médicis for her essay "Warhol Spirit" (Grasset, 2008).
Terrence Holt taught literature and writing at Rutgers University and Swarthmore College for a decade before attending medical school. His background in the humanities includes MFA (creative writing-fiction) and PhD degrees (nineteenth-century British literature) in English, both from Cornell. His published work over the past several years, both critical and narrative, has been concerned with questions of how narrative conditions our perceptions. His main focus in on how we confront our mortal condition, or fail to, and the roles narrative serves in that vexed recognition.
Many of his short stories have appeared in different forms in literary journals and prize anthologies, including the Kenyon Review, TriQuarterly, Zoetrope, Bookforum, and the O. Henry Prize Stories. A contributing editor for Men's Health, Holt teaches and practices medicine at the University of North Carolina in Chapel Hill.
Pierre Zaoui is a senior lecturer in Philosophy at Paris VII University. He is a member of the International Center for Studies in French Philosophy and chair of the International College of Philosophy (Ciph) in Paris. His research focuses on the works of Spinoza and Gilles Deleuze.
---