The powerHouse Arena invites you to the Brooklyn Book Launch Party for:
Beijing Welcomes You
Tuesday, August 9, 7–9 PM
The powerHouse Arena · 37 Main Street (corner of Water & Main St.) · DUMBO, Brooklyn
For more information, please call 718.666.3049
rsvp@powerHouseArena.com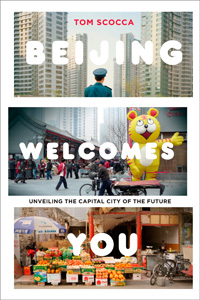 "Blindingly brilliant insights about China, the United States, and the audacity of empire. Scocca writes with grace, texture, nuance, wisdom, and wit. Don't skim this book, savor it."
—Gene Weingarten
About Beijing Welcomes You:
Beijing is the best representation of China's political and cultural capital, of its might, and its potential threat. The city has not always been known as the most welcoming of places—not through the centuries during which it served as the walled-off home of Chinese emperors, nor through six decades as the capital of the authoritarian People's Republic of China. But when Beijing was awarded its bid to host the 2008 Summer Olympics, it was a golden opportunity for China to show the world how far it had come. Quickly, a closed-off capital had to transform itself into a gleaming and progressive international showpiece, an emblem of China's burgeoning power and prosperity, and the approach of what experts were calling the "New Chinese Century."
As Beijing scrambled to remake itself, Tom Scocca, an American reporter living in Beijing, was there to witness every piece of the city's transformation from the inside, as an audience to Beijing's gargantuan operations, and as part of the display itself. Captivating, smart, and highly entertaining, Scocca's Beijing Welcomes You is a fascinating look at the capital city of the 21st century. With an eye for hilarious detail and the knowledge of an insider, Scocca supplies a vivid exploration of a rising superpower that is becoming increasingly vital for us to understand.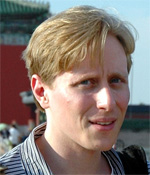 About the Author:
Tom Scocca is the managing editor of Deadspin and writes the "Scocca" column for Slate. Before decamping to Beijing, he was the "Off the Record" columnist and media editor for The New York Observer; before that, he was an editor and writer for Washington City Paper and Baltimore's City Paper. A Baltimore native, Scocca lives in New York with his wife and son (a Beijing native).
---