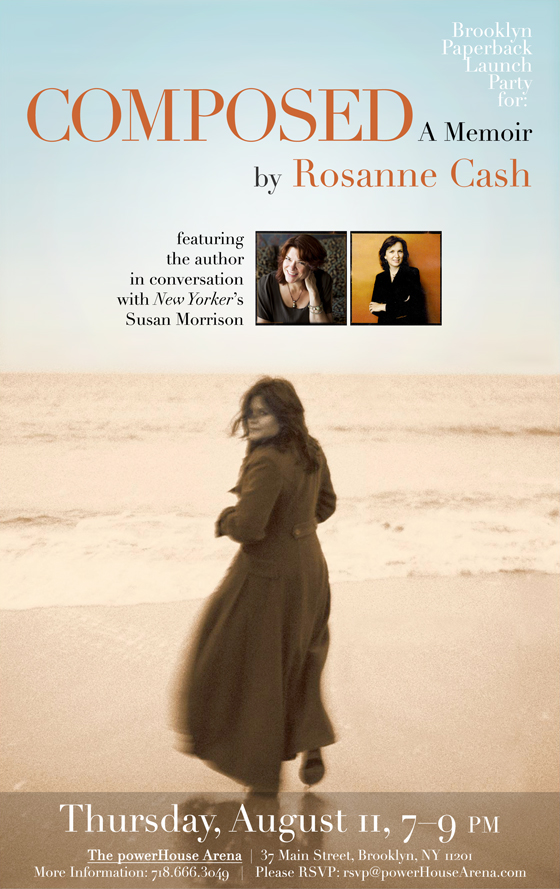 The powerHouse Arena invites you to the Brooklyn paperback launch party for:



Composed



A Memoir





by Rosanne Cash



Featuring the author in conversation
with New Yorker's Susan Morrison

Thursday, August 11, 7–9

PM



The powerHouse Arena · 37 Main Street (corner of Water & Main St.) · DUMBO, Brooklyn
For more information, please call 718.666.3049
rsvp: rsvp@powerHouseArena.com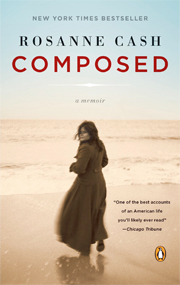 "Cash's beautifully observed, often heartbreaking new memoir Composed reads in many ways like a song cycle: thematically linked, full of intense emotions and vivid moments of intimacy, of discovery, of pain."
—Philadelphia Inquirer

Rosanne Cash and The New Yorker's Susan Morrison discuss Composed, Rosanne Cash's memoir about her life as the child of an American icon and her experiences as a performer and mother.



About Composed:

There are few contemporary singer-songwriters who have enjoyed as much critical and commercial success as Rosanne Cash. After thirty years as a performer, she continues to release albums notable for their intelligence and risk taking, and for their richly resonant lyrics. Not surprisingly, Cash is also an accomplished prose writer, and in her long-awaited memoir, Composed, she shares her memories of growing up as Johnny Cash's eldest child, and coming into her own as a performer, daughter, and mother.

Composed is full of personal recollections and anecdotes. Moving, inspirational, honest, and witty, Cash writes compellingly about her own upbringing in Southern California with a father who was often absent, and at the time struggling with drugs, and about her relationships with her mother, Vivian Liberto, and later, her stepmother, June Carter Cash. She writes about her teenage years and a hilarious stint working for Columbia Records in London; recording her first album; gradually working her way to chart-topping success and what that notoriety cost her; her marriage to Rodney Crowell, a union that made them Nashville's premier couple at the time; taking a new direction in her music, and leaving Nashville for New York; moving there permanently in 1991; the process of songwriting; her life-changing ordeal with brain surgery; balancing her roles as recording artist and mother to five children; dealing with the painful loss of her parents; and, the fulfillment she has found with her husband, the Grammy Award-winning producer and musician John Leventhal.

Composed is an unforgettable self-portrait written with intelligence, compassion, humor, warmth, and truth, showcasing Cash's unflinching strengths, remarkable talents, and incredible professional and personal growth.

About the Participants: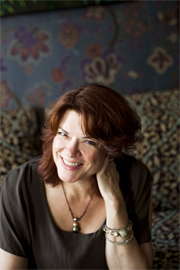 Rosanne Cash is the author of the critically acclaimed New York Times bestselling memoir, Composed (Viking). She has recorded fourteen albums charting twenty-one Top 40 country singles, 11 of which made it to #1, and two gold records. Cash has received eleven Grammy nominations—winning in 1985—and was nominated last year for "Sea of Heartbreak," a duet with Bruce Springsteen on her current CD, The List. This year The List was nominated for an "Album of the Year" Grammy in the Americana category and Cash achieved the highest chart position of her career with the debut of The List. The album, which Vanity Fair called "superb," debuted in the Top 5 on the Country Chart, and entered The Billboard 200 at No. 22. In addition to Composed, Rosanne Cash is the author of Bodies of Water and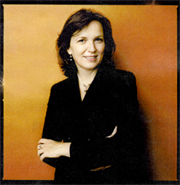 the children's book Penelope Jane: A Fairy's Tale. Her essays and fiction have been published in The New York Times, Rolling Stone, and New York magazine. She lives in New York City with her husband and children.
Susan Morrison has been the Articles Editor of The New Yorker for fourteen years. She is the former editor in chief of The New York Observer, an original editor of SPY magazine, and the onetime features director of Vogue .
---