The powerHouse Arena invites you to the Book Launch Party for:
Literary Brooklyn:
The Writers of Brooklyn and the Story of American City Life
featuring live music by Alina Simone
Tuesday, August 16, 7–9 PM
Drinks will be served
The powerHouse Arena · 37 Main Street (corner of Water & Main St.) · DUMBO, Brooklyn
For more information, please call 718.666.3049
rsvp@powerHouseArena.com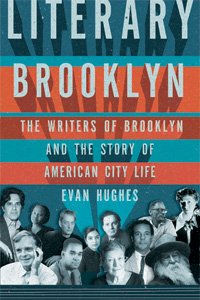 "They say Brooklyn is the literary navel of the nation right now, but after reading Evan Hughes's book you'll ask, 'Wasn't it always?' It's a richly detailed, beautifully written history."
—Luc Sante, author of Low Life and Kill All Your Darlings
We kick off the launch of Literary Brooklyn—Evan Hughes's comprehensive investigation of the borough's writers and thinkers—with live music by Alina Simone (You Must Go and Win) and John Wesley Harding (AKA Wesley Stace), and readings by Michael Thomas (Man Gone Down) and Touré (Who's Afraid of Post-Blackness?).
About Literary Brooklyn:
Like Paris in the twenties or postwar Greenwich Village, Brooklyn today is experiencing an extraordinary cultural boom. In recent years, writers of all stripes—from Jhumpa Lahiri, Jennifer Egan, and Colson Whitehead, to Nicole Krauss and Jonathan Safran Foer—have flocked to its patchwork of distinctive neighborhoods. But as literary critic and journalist Evan Hughes reveals, the rich literary life now flourishing in Brooklyn is part of a larger, fascinating history. With a dynamic mix of literary biography and urban history, Hughes takes us on a tour of Brooklyn past and present, and reveals that hiding in Walt Whitman's Fort Greene Park, Hart Crane's Brooklyn Bridge, the raw Williamsburg of Henry Miller's youth, Truman Capote's famed house on Willow Street, and the contested streets of Jonathan Lethem's Boerum Hill is the story of more than a century of life in America's cities.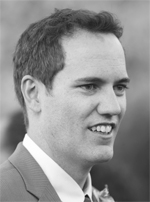 Literary Brooklyn is a prismatic investigation into a rich literary inheritance, but most of all it's a deep look into the beloved borough, a place as diverse and captivating as the people who walk its streets and write its stories.
About the Author:
Evan Hughes has written articles for such publications as The New York Review of Books, The New York Times, The Boston Globe, n + 1, and The London Review of Books. He lives in Brooklyn, New York.
---