The powerHouse Arena invites you to:
An Evening of First Novels & Literary Journals
featuring the author in conversation with
Granta's Patrick Ryan
Wednesday, August 17, 7–9 PM
Drinks will be served
The powerHouse Arena · 37 Main Street (corner of Water & Main St.) · DUMBO, Brooklyn
For more information, please call 718.666.3049
rsvp@powerHouseArena.com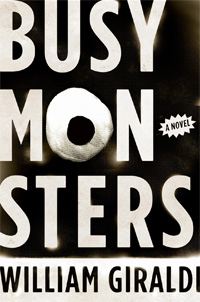 "William Giraldi's Busy Monsters is rammed with life. It has more than promise. A kind of elegiac intensity, remarkable for so young a man, pervades its harmonies."
—Harold Bloom
AGNI editor William Giraldi, whose new book, Busy Monsters, is out from Norton this August, will be joined by Granta editor Patrick Ryan, author of Send Me. Giraldi and Ryan will discuss their books, their magazines, and how their jobs as novelists and editors enhance and complicate one another.
About Busy Monsters:
Penned in the great nontraditional tradition of Kurt Vonnegut, with the bumbling antics of Joseph Heller—though now carried on by bestsellers like Chuck Palahniuk and Christopher Moore—Busy Monsters is an exuberant modern day picaresque about the cost of love—struck obsession and the inevitable monsters of every human heart.
Combining slapstick romance with modern myth, and pop culture with the completely bizarre, this remarkable debut novel by one of the fastest-rising stars in American letters chronicles the exploits of the memoirist of mediocre fame, Charlie Homar, on his riotous, quixotic quest to win back a lost fiancée. Indeed, we first meet our protagonist as a man "stunned by love and some would say too much sex," one so infatuated with his bride-to-be, Gillian Lee, that he has conspired to kill her stalker, ex–boyfriend and Virginia state trooper Marvin Gluck, just so they can live happily ever after.
But when Gillian suddenly hitches up with a renowned scientist, Jacob Jacobi, and flees to the high seas in search of the legendary giant squid, Charlie's world violently explodes into an apocalyptic shock that propels our hero, with an aching soul, on an outrageous and tireless quest to win back the only woman he has ever truly loved. Aided by his loyal boyhood friend, Groot, an iffy Navy SEAL whose philosophy is "When in doubt, start shooting," erratic traveler Charlie confronts creatures both mythic and real, publishing his adventures each week in a popular slick magazine. As he makes his odyssey from coast to coast in search of shamanic counsel, Charlie must constantly fend off, both publicly and privately, his male shame and the persistent suspicion that his journey to regain Gillian will end in certain calamity.
In the process, Charlie falls victim to various acts of male stupidity, some of which put him in contact with Sasquatch on the Canadian border; space aliens in Seattle; and, a professional bodybuilder, the one and only Richie Lombardo, who keeps Asiatic sex slaves in his suburban New Jersey home. But Charlie, smitten with his wayward damsel, refuses to be seduced by mere smut. He races to New England, having heard that his Gillian is arriving back in Boston, along with not only the much-hated scoundrel Jacob Jacobi, but also a monstrously large squid from the darkest waters of New Zealand. As the ending plays out in both tender and spectacular fashion, Busy Monsters, like the best of comic fiction, brilliantly juxtaposes riotous, bumbling comedy with the painful reality that is our human condition.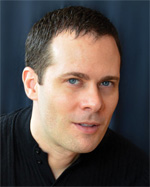 About the speakers:
William Giraldi's work has appeared in The New York Times Book Review, The Georgia Review, The Believer, The Kenyon Review, and Poets & Writers. A senior editor at AGNI, he teaches in the Arts & Sciences Writing Program at Boston University.
Patrick Ryan is the author of Send Me (The Dial Press, 2006). His work has appeared in The Best American Short Stories 2006 and in various journals, including Tin House, One-Story, and The Iowa Review. He is also the author of three novels for young adults, including, most recently Gemini Bites (Scholastic, 2011). A recipient of a National Endowment for the Arts in Fiction, he lives in New York City and is an editor at Granta.
---