The powerHouse Arena invites you to the book launch party for:
Everybody Loves Our Town:
An Oral History of Grunge
featuring the author inconversation with Rob Sheffield
Wednesday, September 7, 7–9 PM
The powerHouse Arena · 37 Main Street (corner of Water & Main St.) · DUMBO, Brooklyn
For more information, please call 718.666.3049
rsvp@powerHouseArena.com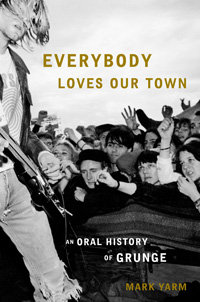 "Mark Yarm has assembled the gospels of Grunge music. Here is a warts-and-elbows refresher course for those of us who still find our memories of the era a little hazy."
—Chuck Palahniuk, author of Fight Club
Don your Docs for the launch of Mark Yarm's definitive account of the grunge era as told by the musicians, producers, managers, record executives, video directors, photographers, reporters, club owners, roadies, scenesters, and hangers-on who lived and witnessed it firsthand. Rob Sheffield, author of Talking to Girls About Duran Duran and Love is a Mixtape, joins him in conversation.
About Everybody Loves Our Town:
Grunge, known as the "Seattle sound," is the raw fusion of punk rock and heavy metal that emerged from the Pacific Northwest in the early part of the 1980s. While bands like Soundgarden and Mudhoney called attention to this regional sound, it was the unexpected, seemingly overnight success of Nirvana in the fall of 1991 that made grunge so popular, turning Seattle into ground zero for the burgeoning alternative-rock movement that would become a dominant force in the American cultural landscape for the next decade. Led by singer/guitarist Kurt Cobain, Nirvana, with its hit single "Smells Like Teen Spirit," ignited the grunge movement across America.
Now, twenty years after the release of Nirvana's landmark Nevermind album, music writer Mark Yarm brings us Everybody Loves Our Town: An Oral History of Grunge. This book tells the whole story: the founding and early successes of Seattle's Sub Pop record label; the rise of lesser-known bands as well as the powerhouses, like Nirvana and Pearl Jam; the insane media hype surrounding the grunge explosion; the suicide of Kurt Cobain; and finally, the genre's mid-to-late '90s decline.
Yarm conducted more than 250 unique interviews, making this the most comprehensive book on the subject. Interviewees include Courtney Love and other members of Hole; Chris Cornell and the members of Soundgarden; plus members of Pearl Jam, Nirvana, Alice in Chains, Melvins, Mudhoney, Mother Love Bone, Green River, Screaming Trees, Cat Butt, Temple of the Dog, TAD, L7, Babes in Toyland, 7 Year Bitch, The Gits, U-Men, and Candlebox, to name just a few. The book also includes rare, never-before-seen photos of Pearl Jam, Nirvana, Alice in Chains, Mudhoney, and more. In Everybody Loves Our Town, Yarm has created the Please Kill Me for a whole new generation of music fans.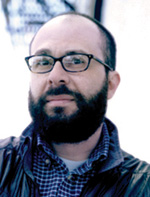 About the author:
Mark Yarm is a former senior editor at Blender magazine. He lives in Brooklyn with his wife, Bonnie. Visit http://grungebook.tumblr.com or http://www.facebook.com/everybodylovesourtown.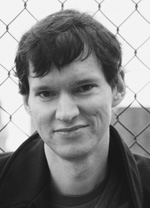 About Rob Sheffield:
Rob Sheffield has been a music journalist for more than twenty years. He is a columnist for Rolling Stone, where he writes about music, TV, and pop culture. He regularly appears on VH1. He is the author of Talking to Girls About Duran Duran and the national bestseller Love Is a Mix Tape: Life and Loss, One Song at a Time, which has been translated into French, German, Swedish, Italian, Japanese, Russian, and other languages he can't read. He lives with his wife in Brooklyn.
---