The powerHouse Arena invites you to the book launch party for:
Lightning Rods
Wednesday, October 5, 7–9
PM
Drinks will be served

The powerHouse Arena · 37 Main Street (corner of Water & Main St.) · DUMBO, Brooklyn
For more information, please call 718.666.3049
rsvp: rsvp@powerHouseArena.com

"Helen DeWitt shocks the reader with her intelligence. Lightning Rods, an exploration of the collective id, is as lucid, methodical, and elegantly argued as a mathematical proof. It is also unremittingly filthy. DeWitt begins with a premise and goes on to think everything thinkable about it. A weird, generous, hilarious marvel."

—Teju Cole, author of Open City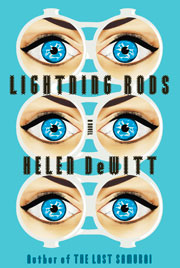 Helen DeWitt's second novel tells the story of a salesman who discovers a marketable solution to sexual harassment in the workplace. We celebrate the release with drinks and a signing.
About Lightning Rods:
Helen DeWitt's follow-up to her critically acclaimed debut novel The Last Samurai arrives with a bang, ready to take on the complex issues surrounding sexual tension in the workplace with a wicked dose of satire and humor. Joe is a hapless salesman. So hapless, in fact, that he has plenty of time to fantasize about women. Then one afternoon, a particularly odd fantasy turns into a life-changing epiphany.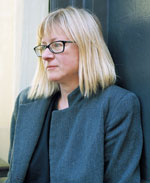 Suddenly, he knows how to curtail sexual harassment in the office and increase productivity. His solution? Sexual lightning rods: women who, via a carefully constructed system of anonymity and extreme protection, provide "sexual release" for certain male employees. As improbable as it seems, Joe has finally found a product he can sell with boundless enthusiasm, and he simply refuses to fail, no matter what the obstacles.
Helen DeWitt's first novel, The Last Samurai, has been translated into twenty languages.
---