The powerHouse Arena invites you to a Halloween night book launch for:
Zombies! Zombies! Zombies!
edited by Otto Penzler
featuring the editor in conversation with Tom Blunt
Monday, October 31, 7–9pm
Drinks will be served

The powerHouse Arena · 37 Main Street (corner of Water & Main St.) · DUMBO, Brooklyn
For more information, please call 718.666.3049
rsvp: rsvp@powerHouseArena.com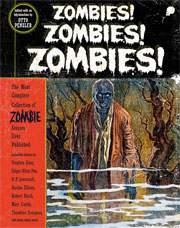 Come to powerHouse Arena Halloween night for a discussion of all things zombie with horror aficionados Otto Penzler and Tom Blunt. Leave with a complimentary sample of a bewitching scent inspired by authentic New Orleans voodoo recipes, courtesy of Black Phoenix Alchemy Lab.
About Zombies! Zombies! Zombies!:
Zombies! Zombies! Zombies! is the most comprehensive and, dare we say, tasteful collection of zombie stories ever assembled. It's so good it's a no-brainer.
There is never a dull moment in the world of zombies. They are superstars of horror and they are everywhere, storming the world of print and visual media. Their endless march will never be stopped. Now, with his wide sweep of knowledge and keen eye for great storytelling, Otto Penzler offers a remarkable catalog of zombie literature. Including unstoppable tales from world-renowned authors like Stephen King, Joe R. Lansdale, Robert McCammon, Robert E. Howard, and Richard Matheson, to the writer who started it all, W.B. Seabrook, Zombies! Zombies! Zombies! will delight and devour horror fans from coast to coast.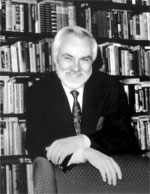 Otto Penzler is the proprietor of The Mysterious Bookshop in New York City. He was publisher of The Armchair Detective, the founder of the Mysterious Press and The Armchair Detective Library, and created the publishing firm Otto Penzler Books. He is a recipient of an Edgar Award for The Encyclopedia of Mystery and Detection and the Ellery Queen Award by The Mystery Writers of America for his many contributions to the field. He is the editor of The Vampire Archives and The Black Lizard Big Book of Pulps, which was a New York Times bestseller. He is also the series editor of The Best American Mystery Stories of the Year. His other anthologies include Murder for Love, Murder for Revenge, Murder and Obsession, The 50 Greatest Mysteries of All Time, and The Best American Mystery Stories of the Century. He wrote 101 Greatest Movies of Mystery & Suspense. He lives in New York City.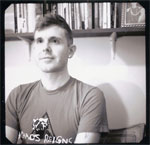 Tom Blunt's eccentric variety show, Meet The Lady, has become a monthly ritual for New York film aficionados. He is a frequent contributor to Word & Film, and his blog Doom Cakes was recently named one of The Guardian's weekly Internet picks. Blunt's website Arcanalogue explores the evolution of occult imagery, with a special emphasis on tarot cards.
---