I Want My MTV presents:
A Celebration of Wonderfully Terrible Music Videos
Thursday, December 8, 7–9 pm
Drinks will be served

The powerHouse Arena · 37 Main Street (corner of Water & Main St.) · DUMBO, Brooklyn
For more information, please call 718.666.3049
rsvp: rsvp@powerHouseArena.com

Join the co-authors of I Want My MTV, Craig Marks and Rob Tannenbaum, for a night of fantastically horrible music videos, the critics who love to hate them, and a bit of wine to liven up the commentary.
Special guest commentators introducing their "favorites," include:

Rob Sheffield, The New York Times bestselling author and music journalist,
Maura Johnston, music editor of The Village Voice,
Danyel Smith, editor of Billboard,
Alex Pappademas, writer,
Christopher Weingarten, writer.
About I Want My MTV: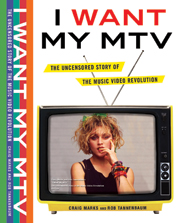 When MTV launched in 1981, no one thought it would succeed. Ten years later, it was the dominant force in popular culture. As Janet Jackson lovingly recalls, "It was about waiting for your favorite video, and not really knowing what hour it would hit, so you had to watch all day long." Now, as MTV turns 30 years old and plays almost anything but music, music journalists Craig Marks and Rob Tannenbaum have uncovered the story of MTV's unlikely rise to global domination. An unauthorized oral history based on more than 400 new interviews with MTV founders, crazed video directors, beloved (and hated) VJs, video vixens, and a vast array of music stars from the Police to Beastie Boys to Metallica, I Want My MTV: The Uncensored Story of the Music Video Revolution recreates the Golden Age of music videos and the arc of MTV's fortunes, from its creation through its disastrous launch, past financial struggles that almost killed the channel and into its phase of wealth and influence, when it could turn nobodies into rock superstars, and even help propel a small-state governor into the American presidency.
Though it's now hard to imagine, hardly anyone knew what a video was in 1981. Says Billy Gibbons of ZZ Top: "One night I got a phone call from our drummer. He said, 'Hey, there's a good concert on TV. Check it out.' So a couple of hours went by while I watched TV, and I called him back and said, 'How long does this concert last?' He said, 'I don't know.' Twelve hours later, we were still glued to the TV. Finally somebody said, 'It's a 24-hour music channel.' I said, 'Whaaaat?' MTV appeared suddenly-unheralded, unannounced, un-anything."
I Want My MTV is the true and unknown story of the network's invention and explosion: its triumph over skeptical record executives, dismissive cable operators, and scornful politicians; the internal fights over its untraditional logo and confrontational, last-ditch "I Want My MTV" ad campaign; and, the long-running battle for recognition between two formidable executives, Bob Pittman and John Lack. It is also a behind-the-scenes look at the sex, drugs, and drinking that pervaded the '80s, the last era of excess in the music business, when it was not unusual for an elephant to be flown overnight from Belgium to Ireland, just because a video director asked for it. The music-video industry, created from scratch by outcasts, misfits, novices, crackpots, and visionaries, financed outrageous antics and launched unknown singers. (Record executive Susan Silverman: "Madonna came into our office on a skateboard, all sweaty and dirty. I was like, 'Shit, what's with this girl?'") Readers also get the full story of how MTV's fate was saved by Michael Jackson, who the network initially didn't think fit on their airwaves. The book paints a vibrant picture of music's most over-the-top decade. With a no-holds-barred approach, and an extremely well-known cast of characters, I Want My MTV captures the importance of a television network that changed America and the world, for better or worse.
About the Authors: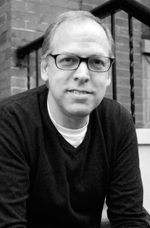 Craig Marks has been the editor of three influential publications: Spin, Blender, and Billboard. In addition, he has written for Rolling Stone, GQ, and The New York Times. He is the co-founder of the pop music site Popdust.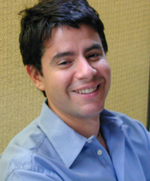 Rob Tannenbaum has written for GQ, New York, The New York Times Magazine, Details, Rolling Stone, Spin, The Village Voice, the New York Observer, Harper's Bazaar, George, Premiere, and Playboy. He was the music editor of Blender.
---