Granta and The powerHouse Arena invite you to the book launch party for:
Forgotten Country
by
Wednesday, March 14, 7–9 pm

The powerHouse Arena · 37 Main Street (corner of Water & Main St.) · DUMBO, Brooklyn
For more information, please call 718.666.3049
rsvp: rsvp@powerHouseArena.com

Forgotten Country, Catherine Chung's debut novel, tells the story of a girl's mission to find her missing sister and the family secrets she uncovers along the way. Granta co-hosts.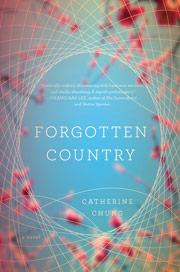 About Forgotten Country:
First-time novelist Catherine Chung—one of Granta's New Voices—dazzles with Forgotten Country, her probing exploration of familial love, loss, obligation, and the difficulty of holding on in the face of dislocation and trauma. This sparkling debut has already earned a starred reviews from Publishers Weekly, Booklist, and Kirkus, and advance praise from Chang-rae Lee, Julie Otsuka, Alison Lurie, Alexander Chee, Kate Walbert, and Peter Cameron. At the center of her epic yet intimate novel are two Korean-American sisters and their parents, still struggling with the toll exacted by the Japanese Occupation of their native land, the Korean War, and their immigration to the United States. Transcending cultural boundaries, however, Forgotten Country is above all a story of the difficult yet necessary bonds between family members, how they can be eroded and destroyed by secrets, and how they must be tested in order to achieve reconciliation and wholeness.
Janie, Chung's narrator, has grown up always worrying about her younger sister, Hannah, in one way or another. In every generation of their family, Janie is warned, a sister has died, and it is up to her to safeguard Hannah. When Hannah abruptly drops out of college, severs ties with her family, and inexplicably disappears, it falls to Janie to comfort their parents. In the midst of this crisis, their father is diagnosed with a grave illness, and returns to Korea for experimental treatment. Commanded to find Hannah and reunite her family, Janie instead defies her parents' wishes, washes her hands of her sister and travels to Korea alone to join her parents.
In Korea, as Janie watches her father struggle to survive against grim odds, she at last gains a keen sense of what has been lost and denied to her parents. At the same time, she begins to unearth the truth about their past, as explosive secrets emerge on both sides of her family—about why her parents suddenly decided to emigrate to America, her father's political dissent, the death of relatives in both the Korean War and the Japanese Occupation, the unbreakable bond between her father and the sister who raised him, and the disappearance of her mother's sister four decades before. Looking back, Janie realizes, there had been hints of such things in the Korean folktales that her mother had told her and Hannah—tales of frogs burying their loved ones in the ocean, and of young girls jumping off a cliff to escape their conquerors, falling into the sea like exquisite flowers. But "everything important in our lives was hidden."
In Korea, Janie observes, "nothing is more important than belonging," but where does she belong? Korea, with her fraught parents, or back in America, pursuing the dissertation in abstract mathematics that will make her father so proud? "In college," she reflects, "I'd taken a class on knot theory, and learned that sometimes a knot is impossible to unravel without cutting it apart. Sometimes it can't be undone. For my whole life my family had been so tightly bound that we had stifled each other just trying to breathe, just trying to go our own ways. I had worried I would never get free."
Ultimately, Janie must confront not only her father's mortality but her own conflicted feelings toward her sister, the raw secrets from their own lives, and her own role in creating the rift between them. Chung writes with particular insight and searing honesty about the complicated and conflicting emotions—the intense love, closeness, protectiveness, dependency, jealousy, and anger—that color the relationship between sisters.
Elegantly written and profoundly moving, Catherine Chung's Forgotten Country is the story of a family struggling to reunite in the face of a history filled with violence and loss, and of a young woman's personal quest to navigate the tangled obligations to family and self, duty and freedom. It marks the debut of a prodigiously talented new writer—a mesmerizing young storyteller with a gift for introducing readers to fresh fictional worlds in the context of a deeply compelling and universal narrative.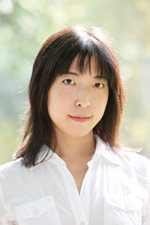 About the author:
Catherine Chung was born in Evanston, Illinois, during one of the worst blizzards on record. She studied mathematics at the University of Chicago and received an MFA in Creative Writing from Cornell University. Her work has been published in Granta Online and Guernica magazine, among other publications. She has won fellowships and scholarships from prominent writers' colonies and conferences, including MacDowell, Jentel, Hedgebrook, SFAI, Camargo, and Yaddo. Born to Korean immigrant parents and raised in New York, New Jersey, and Michigan, she has also lived in Korea, Germany, and France. She currently lives in Brooklyn, where she is a member of the birdsong collective, and is on the advisory board of Paris Press. To learn more about Catherine Chung and Forgotten Country, visit www.catherinechung.com/ or follow on twitter @chung_catherine
---