The powerHouse Arena invites you to
the NYC book launch for

My Berlin Kitchen
A Love Story (with Recipes)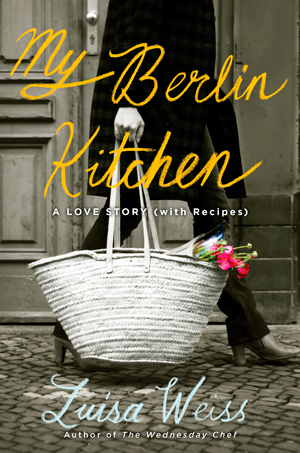 Monday, October 1, 7–9

PM



The powerHouse Arena · 37 Main Street (corner of Water & Main St.) · DUMBO, Brooklyn
For more information, please call 718.666.3049
RSVP appreciated: RSVP@powerHouseArena.com
Popular food blogger Luisa Weiss joins us to launch her book about finding her way home back to Berlin through food.
About My Berlin Kitchen:
Luisa Weiss was a toddler living in West German Berlin when her Italian mother and American father divorced, and she spent her subsequent childhood commuting back and forth between Boston and Berlin. Faced with such a peripatetic existence, the one place she could always look to for steadiness, comfort and a sense of home was the kitchen. This love of food carried over into her adulthood. She achieved success in New York as a cookbook editor and celebrated food blogger engaged to a wonderful guy, but sometimes what seems right can feel deeply wrong—and you have to turn your life upside down to find the way up. Weiss chronicles this journey in her new memoir (with recipes) MY BERLIN KITCHEN.
When Luisa was 31, she was at a crossroads. She had the man, the friends, and the dream job, but she knew something was missing. Since she couldn't quite put her finger on how to fill the hole in her heart, she settled for the next best thing: her stomach. And so she cooked—recipes for soups and salads and pastas and donuts bringing her back to her mother's cozy Berlin apartment or her father's sprawling Brookline townhouse or her grandparents' Italian garden—and she chronicled this fail-safe homesickness antidote on her blog, The Wednesday Chef, garnering a loyal base of empathetic readers.
But she never quite stopped hankering for Berlin. After a disastrous fall she took the plunge, broke off her engagement, quit her job and decided to move back to Berlin, discovering a city that had changed as much as she had. MY BERLIN KITCHEN is the funny, insightful, and mouthwatering story of how Luisa found her way home again through the kitchen door, where love and happiness had always been waiting on the other side.
Told in an engaging and uniquely charismatic voice (and featuring recipes at the end of each chapter both from her blog and new to the book), MY BERLIN KITCHEN will have readers cheering for two unbeatable protagonists: love and food. Luisa will seduce you with stories of foraging for plums in abandoned orchards in downtown Berlin, battling with white asparagus at the tail end of the season, orchestrating a three-family Thanksgiving dinner and mending her broken heart with batches of impossible German cookies. She will convince you that while Paris has its magic, for real inspiration in the kitchen, and in life, there is nothing like Berlin.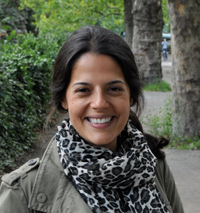 About the Author:
Luisa Weiss started The Wednesday Chef, an award-winning food blog, in 2005. She has worked as a cookbook editor at Stewart, Tabori & Chang. She now lives in Berlin with her husband Max and son Hugo.
---