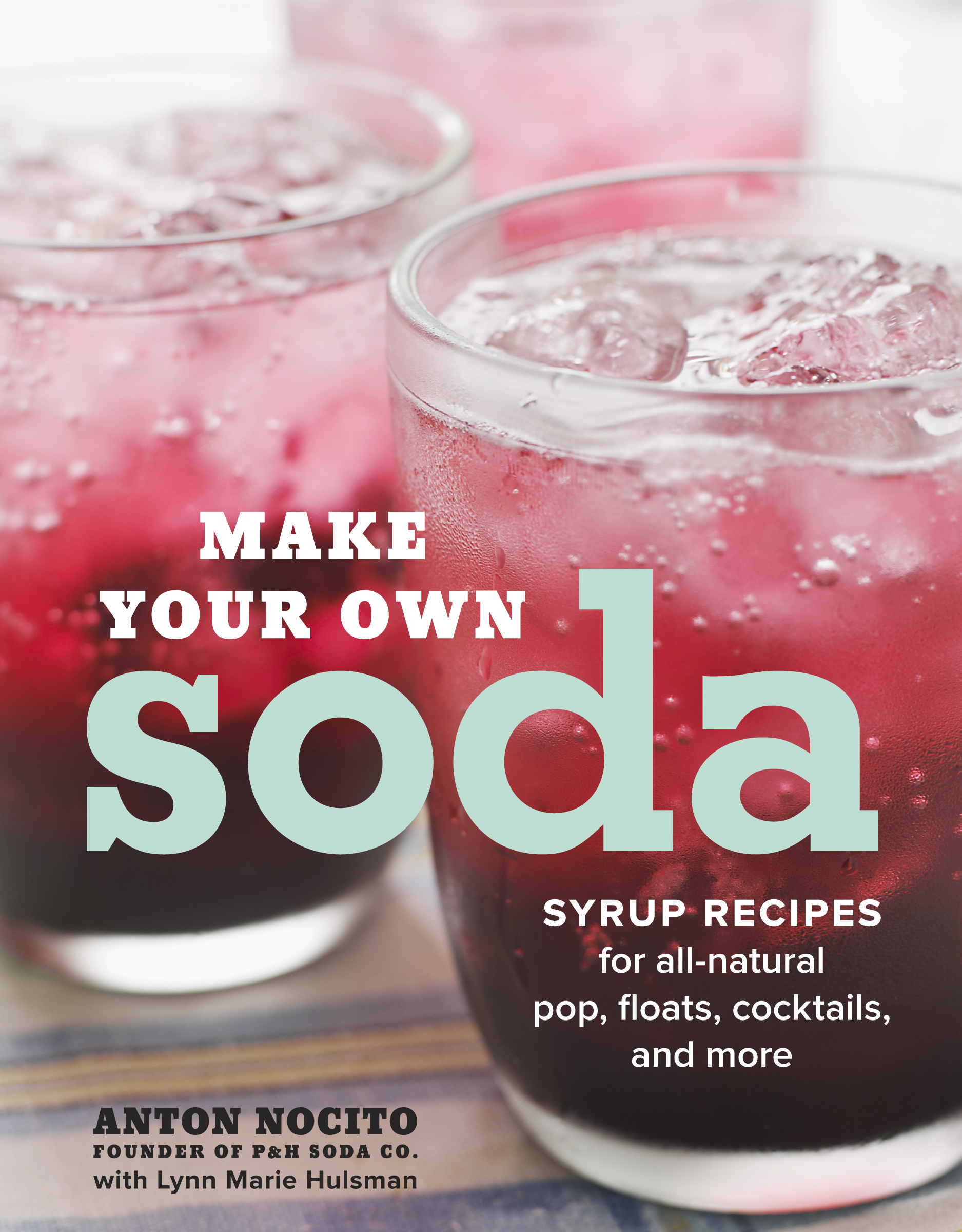 Thursday May 09, 2013
7:00 pm - 9:00 pm
THE POWERHOUSE ARENA [Dumbo]
37 Main Street
Brooklyn, NY 11201
For more information, please call 718.666.3049
RSVP appreciated: RSVP@powerHouseArena.com
-or-
Please fill out the "Bookings" form at the bottom of this page.
---
Anton Nocito, founder of Brooklyn-based, all-natural P&H Soda Co., presents his book of inventive soda concoctions with an evening of demos and soda.
About MAKE YOUR OWN SODA:
Sweet-tart lime. Bright cherry. Creamy vanilla.
Natural sodas are vibrantly flavored with the zing of just-squeezed citrus juice, the sweetness of ripe berries, or the subtle perfume of fresh herbs. And with the popularity of countertop appliances that turn tap water into sparkling water, it's easier than ever to make the real thing in your own kitchen: simply mix a fresh soda syrup with bubbly water for a drink that's as sweet (or not) as you like—minus any artificial colors, flavors, or sweeteners. 
In Make Your Own Soda, you'll find 70 recipes for all-natural syrups with unique, artisanal flavors like pineapple, lemongrass, and hibiscus, as well as old-time favorites like ginger, sarsaparilla, and grape. You'll also find great ways to use homemade syrups to create soda fountain classics (Chocolate Egg Cream), great cocktails (Lovage Gin Fizz), and hot drinks (Hot Apple Spice Cup), all as delicious as they are distinctive.
About ANTON NOCITO:
Anton Nocito is the founder of P&H Soda Co., an all-natural syrup company based in Greenpoint, Brooklyn.
---
For more information, please contact
Julie Buntin, Events Coordinator
email: julie@powerhousearena.com
powerHouse Arena, 37 Main Street, Brooklyn, NY 11201
tel: 212-604-9074 x109
RSVP
Bookings are closed for this event.