Home
Welcome to POWERHOUSE ARENA, the premier location of the three indie POWERHOUSE Bookstores, located in Dumbo. With locations now in Dumbo, Park Slope, and Industry City, our helpful staff is ready to help you find your next favorite book at any of our Brooklyn-based bookstores!
Park Slope
1111 8th Av.
Brooklyn, NY
11215
Mon-Thurs: 11:00am-6:00pm, Friday: 11:00am – 7:00pm, Saturday: 10:00am -7:00pm, Sunday: 10:00am – 6:00pm

Email brittany@powerhousearena.com for recommendations and special orders
Dumbo
28 Adams St.
Brooklyn, NY
11201
Mon – Sun: 10:00am – 7:00pm

Email chris@powerhousearena.com for recommendations and special orders
Industry City (new location)
220 36th St. Building #2
Brooklyn, NY
11232
Sun – Thurs: 10:00am – 6:00pm, Fri & Sat: 10:00am – 8:00pm

Email megan@powerhousearena.com for recommendations and special orders
IN PERSON EVENTS at POWERHOUSE!
Our in-person events are heating back up! Alex McElroy & Kelsey McKinney are two debut novelists with hotly tipped books! Alex's The Atmospherians is a timely examination of toxic masculinity and wellness, and Kelsey's God Spare the Girls is a pageturning coming of age story set in evangelical northern Texas. They'll be having their very first physical book event right here in Dumbo tomorrow – don't miss it!
On Thursday, Jaime Lowe joins us to speak about her own brand new book, Breathing Fire, about the brave female inmate firefighters at the front lines of California's wildfires!
Finally, on Monday, Anna Qu will be in conversation with Chen Chen about her new memoir, Made in China! This is a gripping story about growing up in a harsh Chinese-American immigrant world in Queens, and figuring out the truth as an adult. One more vital work with many larger real life resonances.This is just the start of an amazing fall season! Next week stay tuned for Phillip Lopate with Leslie Jamison and Margo Jefferson, Tao Lin with Sheila Heti, and more!
Looking for some bargain books? Come on over to POWERHOUSE @ IC to take a look at our sale tables! We've set up a curated selection of sale books just outside our store for everyone to explore. The tables will feature unbeatable deals on fiction, nonfiction, cookbooks, kid's books, even some photo and art books!
Don't forget that any upcoming book bought from our webstore with a "Pre-Order Now" button can be bought and we'll have it ready for you as soon as it comes out!
Summer Titles & Pre-Orders!
Check out the new releases our staff has highlighted this week! Paperbacks for 2020 favorites Migrations and Transcendent Kingdom are here along with Robin DeAngelo's latest! Click your pick to order a copy on our website today!
The latter half of 2021 is shaping up to be an exciting one for new releases. Take a peak at the novels we've highlighted below–including the latest from favorites like Sally Rooney, Colson Whitehead, and Jonathan Franzen–and click your pick to pre-order a copy on our website today!
Shop these titles and more here!
Upcoming Events!

*IN-PERSON* Joint Book Launch: The Atmospherians by Alex McElroy and God Spare the Girls by Kelsey McKinney
Wednesday, July 28, 7-9PM
Join these two hotly-tipped debut authors as they join us for their first in-person, bookstore launch!
The Atmospherians: Explosive and wickedly funny, this "Fight Club for the millennial generation" (Mat Johnson, author of Pym) peers straight into the dark heart of wellness and woke-ness, self-mythology and self-awareness, by asking what happens when we become addicted to the performance of ourselves.
God Spare the Girls: An intimate coming-of-age story and a modern woman's read, God Spare the Girls lays bare the rabid love of sisterhood and asks what we owe our communities, our families, and ourselves.

Register here!
Buy the books!
*IN PERSON* Book Launch: Breathing Fire by Jaime Lowe
Thursday, July 29, 7-9PM
In Breathing Fire, Jaime Lowe expands on her revelatory work for The New York Times Magazine. She has spent years getting to know dozens of women who have participated in the fire camp program and spoken to captains, family and friends, correctional officers, and camp commanders. The result is a rare, illuminating look at how the fire camps actually operate — a story that encompasses California's underlying catastrophes of climate change, economic disparity, and historical injustice, but also draws on deeply personal histories, relationships, desires, frustrations, and the emotional and physical intensity of firefighting.

Register here!
Pre-order the book here!
*IN PERSON* Book Launch: Made In China by Anna Qu
Monday, August 2, 7-9PM
As a teen, Anna Qu is sent by her mother to work in her family's garment factory in Queens. At home, she is treated as a maid and suffers punishment for doing her homework at night. Her mother wants to teach her a lesson: she is Chinese, not American, and such is their tough path in their new country. But instead of acquiescing, Qu alerts the Office of Children and Family Services, an act with consequences that impact the rest of her life.

Register here!
Pre-order the book here!
Virtual Book Launch: The Contemporary American Essay by Phillip Lopate
Tuesday, August 3, 7-9PM
A dazzling anthology of essays by some of the best writers of the past quarter century–from Barry Lopez and Margo Jefferson to David Sedaris and Samantha Irby–selected by acclaimed essayist Phillip Lopate. Discussed with contemporary essayists extraordinaire Leslie Jamison and Margo Jefferson herself!

Register here!
Pre-order the book here!
Virtual Book Launch: Leave Society by Tao Lin in conversation with Sheila Heti
Wednesday, August 4, 7-8PM
In his most recent work, Tao Lin delivers an engrossing and hopeful novel about life, fiction, and where the two blur together that builds toward a stunning, if unexpected, romance. Exploring everyday events and scenes–waiting rooms, dog walks, family meals–while investigatively venturing to the edges of society, where culture dissolves into mystery, Lin spins the ordinary into something monumental, and shows what it is to write a novel in real time. Illuminating and deeply felt, Leave Society is a masterly story about life and art at the end of history.
Register here – BUY EARLY BIRD TICKETS TODAY!
Buy the book
Featured Picks From Our Staff!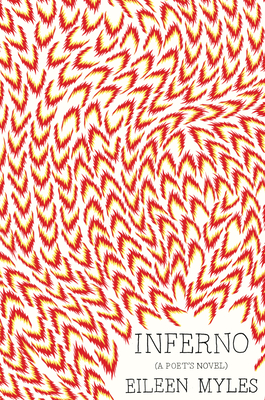 Inferno: A Poet's Novel
by Eileen Myles
Inferno: A Poet's Novel
by Eileen Myles
In Inferno, Eileen Myles draws on their childhood in 1950s and 60s Boston and her subsequent career as a poet in New York City. An autobiographical "poet's novels," it's written in a gripping, deceptively offhand style, with complex plot structure mimicking off-the-cuff storytelling. Overlapping, exciting tales of artistic development during a particularly interesting time in NYC's cultural history feature undisguised cameos from plenty of artistic luminaries during Myles' inspiringly ragged, decades-long path to becoming one of America's greatest living writers.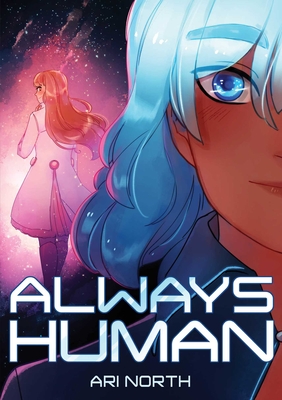 Always Human
by Ari North
Taking place in a near-future science fiction metropolis that is fascinated with fashion modifications, Ari North illustrates the budding romance between Sunati and Austen–two girls attempting to explore the others' vastly different experiences with body "mods." In this unique and unapologetically queer graphic novel, experiemental Sunati, who loves to completely change her look on a regular basis, meets Austen, a girl with an overly sensitive Immune System–otherwise known as Egan's Syndrome–who can't use mods at all. As they struggle to understand and accept their differences, the two are challenged by the same familial and social obstacles that any new relationship faces. Charmingly relevant, this comic depicts romance in its most wholesome form while also creating a safe space for people of all genders, disabilities, and identities.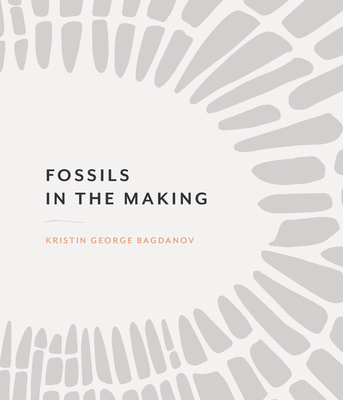 Fossils in the Making
by Kristin George Bagdanov
There is an echo in this book between the environment and body, two contimums constantly remaking each other. This is a powerful debut from a poet with focus and lyrical acuity which dissects our ecological reality. In one section, "Remains," the poet navigates dualities which exist between our selfs and the world, our internal logics and the logic of a universe which bore us.
We're proud to be a #WomanOwnedBusiness
Staff Recommendations

Gift Certificates
Upcoming Events
Past Events