Home
Welcome to POWERHOUSE ARENA, the premier location of the three indie POWERHOUSE Bookstores, located in Dumbo. With locations now in Dumbo, Park Slope, and Industry City, our helpful staff is ready to help you find your next favorite book at any of our Brooklyn-based bookstores!
Park Slope
1111 8th Av.
Brooklyn, NY
11215
Mon-Thurs: 11:00am-6:00pm, Friday: 11:00am – 7:00pm, Saturday: 10:00am -7:00pm, Sunday: 10:00am – 6:00pm

Email brittany@powerhousearena.com for recommendations and special orders
Dumbo
28 Adams St.
Brooklyn, NY
11201
Mon – Sun: 10:00am – 7:00pm

Email chris@powerhousearena.com for recommendations and special orders
Industry City (new location)
220 36th St. Building #2
Brooklyn, NY
11232
Sun – Fri: 10:00am – 6:00pm, Sat: 10:00am – 7:00pm

Email megan@powerhousearena.com for recommendations and special orders
IN PERSON and VIRTUAL EVENTS at POWERHOUSE!
We've put together an exceptional lineup of Fall events – check out the upcoming ones below, or visit our events page for more!
Looking for some bargain books? Come on over to POWERHOUSE @ IC to take a look at our sale tables! We've set up a curated selection of sale books just outside our store for everyone to explore. The tables will feature unbeatable deals on fiction, nonfiction, cookbooks, kid's books, even some photo and art books!
Don't forget that any upcoming book bought from our webstore with a "Pre-Order Now" button can be bought and we'll have it ready for you as soon as it comes out!
New Releases!
Check out the new releases our staff has highlighted this week!
Click your pick to order a copy on our website today!
Shop these titles and more here!
Upcoming Events!

*IN PERSON* Bourdain by Laurie Woolever in conversation with Sara Benincasa
Wednesday, October 6, 7-9PM
Anthony Bourdain was a great friend to POWERHOUSE Arena – we are proud to have hosted him many times. Join us for an unforgettable night celebrating his legacy and the launch of BOURDAIN: The Definitive Oral Biography by Laurie Woolever.
Virtual Book Launch: The Best Short Stories 2021 with guest editor Chimamanda Ngozi Adichie and editor Jenny Minton Quigley
Sunday, October 10, 7-8PM
Now entering its second century, the prestigious annual story anthology has a new title, a new look, and a new guest editor. Chimamanda Ngozi Adichie has brought her own refreshing perspective to the prize, selecting stories by an engaging mix of celebrated names and young emerging voices.
*IN PERSON* Book Launch: But You Seemed So Happy by Kimberly Harrington in conversation with Emily Flake
Monday, October 11, 7-9PM
In this tender, funny, and sharp companion to her acclaimed memoir-in-essays Amateur Hour, Kimberly Harrington explores and confronts marriage, divorce, and the ways love, loss, and longing shape a life.
*IN PERSON* Book Launch: ZAZEN by Vanessa Veselka in conversation with David Ouimet
Tuesday, October 12, 7-9PM
From the author of the National Book Award longlisted epic The Great Offshore Grounds, here is the debut novel that launched her career—a story of activism, police violence, and white guilt in a not so distant dystopian America.
*IN PERSON* Book Launch: No One Will Miss Her by Kat Rosenfield in conversation with Andrea Bartz
Wednesday, October 13, 7-9PM
On a beautiful October morning in rural Maine, a homicide investigator from the state police pulls into the hard-luck town of Copper Falls. The local junkyard is burning, and the town pariah Lizzie Oullette is dead—with her husband, Dwayne, nowhere to be found.
Featured Picks From Our Staff!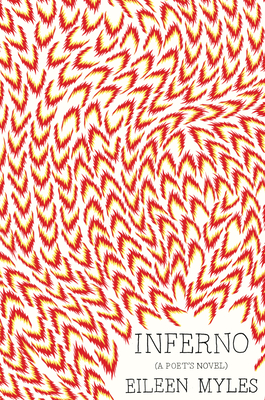 Inferno: A Poet's Novel
by Eileen Myles
Inferno: A Poet's Novel
by Eileen Myles
In Inferno, Eileen Myles draws on their childhood in 1950s and 60s Boston and her subsequent career as a poet in New York City. An autobiographical "poet's novels," it's written in a gripping, deceptively offhand style, with complex plot structure mimicking off-the-cuff storytelling. Overlapping, exciting tales of artistic development during a particularly interesting time in NYC's cultural history feature undisguised cameos from plenty of artistic luminaries during Myles' inspiringly ragged, decades-long path to becoming one of America's greatest living writers.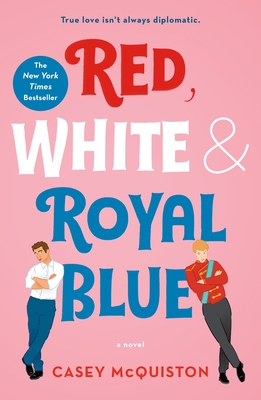 Red, White and Royal Blue by Casey McQuiston
Alex Claremont-Diaz enjoys his life as the First Son of the United States, until photos of a confrontation between him and his nemesis, Prince Henry of Wales, threaten to derail American and British relations. Suddenly forced into a damage-control fake friendship that turns into a terrifyingly real forbidden relationship, Alex is left scrambling as his mom readies for a tough re-election campaign. Red, White, & Royal Blue is a book of pure joy and love. The sugary-sweet romance between Alex and Henry, loveable cast of characters, and alternate 2020 (with a Mexican-Amercian First Family) setting all combine to make Casey McQuiston's debut an absolute must read you will fly through in a sitting!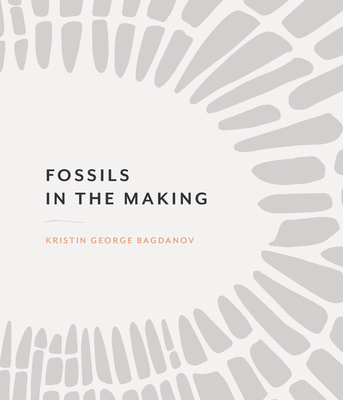 Fossils in the Making
by Kristin George Bagdanov
There is an echo in this book between the environment and body, two contimums constantly remaking each other. This is a powerful debut from a poet with focus and lyrical acuity which dissects our ecological reality. In one section, "Remains," the poet navigates dualities which exist between our selfs and the world, our internal logics and the logic of a universe which bore us.
We're proud to be a #WomanOwnedBusiness
Staff Recommendations

Gift Certificates
Upcoming Events
Past Events