Home
Welcome to POWERHOUSE ARENA, the premier location of the three indie POWERHOUSE Bookstores, located in Dumbo. With locations now in Dumbo, Park Slope, and Industry City, our helpful staff is ready to help you find your next favorite book at any of our Brooklyn-based bookstores!
Park Slope
1111 8th Av.
Brooklyn, NY
11215
Mon & Tues: 11:00am – 6:00pm, Wed-Friday: 11:00am – 7:00pm, Saturday: 10:00am -7:00pm, Sunday: 10:00am – 6:00pm

Email brittany@powerhousearena.com for recommendations and special orders
Dumbo
28 Adams St.
Brooklyn, NY
11201
Mon – Sun: 10:00am – 7:00pm

Email chris@powerhousearena.com for recommendations and special orders
Industry City (new location)
220 36th St. Building #2
Brooklyn, NY
11232
Sun – Thurs: 10:00am – 6:00pm, Fri & Sat: 10:00am – 8:00pm

Email megan@powerhousearena.com for recommendations and special orders
POWERHOUSE Bookstores
have the new releases and events you need!
Looking for some bargain books? Come on over to POWERHOUSE @ IC where there's a Spring Book Sale! We've set up a curated selection of sale books just outside our store for everyone to explore. The tables will feature unbeatable deals on fiction, nonfiction, cookbooks, kid's books, even some photo and art books!
Don't forget that any upcoming book bought from our webstore with a "Pre-Order Now" button can be bought and we'll have it ready for you as soon as it comes out!
Shop these titles and more here!
Upcoming Events!

Book Launch: Songs in Ursa Major by Emma Brodie in conversation with Rebecca Fishbein
Monday, June 21, 7-8PM, LIVE @ POWERHOUSE Arena!
A transporting love story of music, stardom, heartbreak, and a gifted young singer-songwriter who must find her own voice—"pure sun- soaked summer fun" (Kate Quinn, bestselling author of The Alice Network).
Virtual Book Launch: Leave Society by Tao Lin in conversation with Sheila Heti
Wednesday, August 4, 7-8PM
In his most recent work, Tao Lin delivers an engrossing and hopeful novel about life, fiction, and where the two blur together that builds toward a stunning, if unexpected, romance. Exploring everyday events and scenes–waiting rooms, dog walks, family meals–while investigatively venturing to the edges of society, where culture dissolves into mystery, Lin spins the ordinary into something monumental, and shows what it is to write a novel in real time. Illuminating and deeply felt, Leave Society is a masterly story about life and art at the end of history.
Register here – BUY EARLY BIRD TICKETS TODAY!
Buy the book
Featured Picks From Our Staff!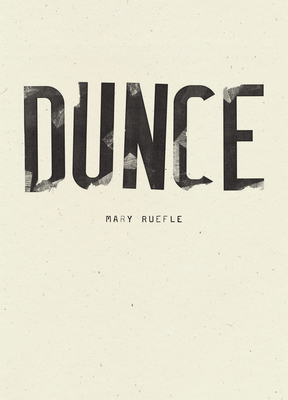 Dunce
by Mary Ruefle
"I live in the museum of / everyday life, / where the thimble is hidden / anew every week and often / takes ten days to find," writes Ruefle in this gem of contemporary American poetry. It's hard to think of another living poet with a sense quite like Mary Ruefle's. Anything Ruefle's sight touches–an apple, a seagull, a stovelight–transforms into its own little miracle. Read just one of the poems in her most recent collection, a finalist for the 2020 Pulitzer Prize, and you will quickly witness Ruefle's ethereal ability to breathe a strange and singular magic into the quotidian.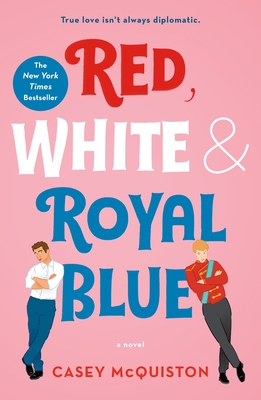 Red, White, & Royal Blue
by Casey McQuiston
Alex Claremont-Diaz enjoys his life as the First Son of the United States, until photos of a confrontation between him and his nemesis, Prince Henry of Wales, threaten to derail American and British relations. Suddenly forced into a damage-control fake friendship that turns into a terrifyingly real forbidden relationship, Alex is left scrambling as his mom readies for a tough re-election campaign. Red, White, & Royal Blue is a book of pure joy and love. The sugary-sweet romance between Alex and Henry, loveable cast of characters, and alternate 2020 (with a Mexican-Amercian First Family) setting all combine to make Casey McQuiston's debut an absolute must read you will fly through in a sitting!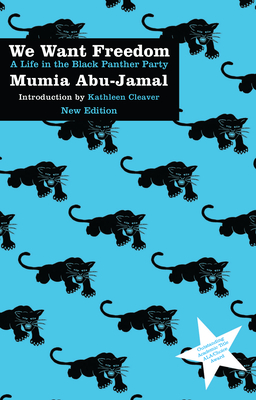 We Want Freedom: A Life in the Black Panther Party
by Mumia Abu-Jamal
Philadelphia Black Panther Party founder, writer, radio host, and revolutionary, Mumia's contribution to both radical politics and front-line reporting are critical in understanding the landscape which gave rise to the Black Panthers. More than a history of the Party, this book is a history of struggle from slave rebellions to '60s and beyond, and is one of a few truly indispensable books in American political culture. The writing is convivial and electric, and his perspective is crucial and enlightening. This book should be where anyone starts when they want to understand the historical, ideological and material currents that created the Black Panther Party and their revolutionary politics.
We're proud to be a #WomanOwnedBusiness
Staff Recommendations

Gift Certificates
Upcoming Events
Past Events