Home
Welcome to POWERHOUSE ARENA, the premier location of the three indie POWERHOUSE Bookstores, located in Dumbo. With locations now in Dumbo, Park Slope, and Industry City, our helpful staff is ready to help you find your next favorite book at any of our Brooklyn-based bookstores!
Park Slope
1111 8th Av.
Brooklyn, NY
11215
Mon-Thurs: 11:00am-6:00pm, Friday: 11:00am – 7:00pm, Saturday: 10:00am -7:00pm, Sunday: 10:00am – 6:00pm

Email brittany@powerhousearena.com for recommendations and special orders
Dumbo
28 Adams St.
Brooklyn, NY
11201
Mon – Sun: 10:00am – 7:00pm

Email chris@powerhousearena.com for recommendations and special orders
Industry City (new location)
220 36th St. Building #2
Brooklyn, NY
11232
Sun – Thurs: 10:00am – 6:00pm, Fri & Sat: 10:00am – 8:00pm

Email megan@powerhousearena.com for recommendations and special orders
IN PERSON and VIRTUAL EVENTS at POWERHOUSE!
We've put together an exceptional lineup of Fall events – check out the upcoming ones below, or visit our events page for more!
Looking for some bargain books? Come on over to POWERHOUSE @ IC to take a look at our sale tables! We've set up a curated selection of sale books just outside our store for everyone to explore. The tables will feature unbeatable deals on fiction, nonfiction, cookbooks, kid's books, even some photo and art books!
Don't forget that any upcoming book bought from our webstore with a "Pre-Order Now" button can be bought and we'll have it ready for you as soon as it comes out!
New Releases!
Check out the new releases our staff has highlighted this week!
Click your pick to order a copy on our website today!
Shop these titles and more here!
Upcoming Events!

*IN PERSON* Book Launch: The Body Scout by Lincoln Michel
Tuesday, September 21, 7-9PM

In the future you can have any body you want—as long as you can afford it. But in a New York ravaged by climate change and repeat pandemics, Kobo is barely scraping by. He scouts the latest in gene-edited talent for Big Pharma-owned baseball teams, but his own cybernetics are a decade out of date and twin sister loan sharks are banging down his door. Things couldn't get much worse. Then his brother—Monsanto Mets slugger J.J. Zunz—is murdered at home plate.
*IN PERSON* The Lustrous Pizza Affair with Raven Leilani, Jean Kyoung Frazier and Sanaë Lemoine
Wednesday, September 22, 6-8PM

A deliciously radiant celebration for the paperback editions of three hotly tipped debuts!
Virtual Book Launch: Image Control by Patrick Nathan in conversation with Marlon James
Monday, September 27, 7-9PM
Susan Sontag meets Hanif Abdurraqib in this fascinating exploration of the unexpected connections between how we consume images and the insidious nature of Fascism.
Featured Picks From Our Staff!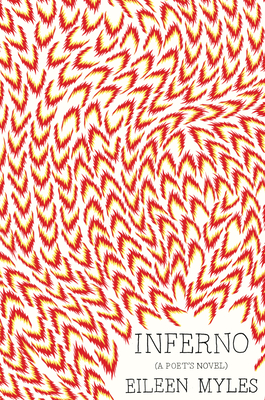 Inferno: A Poet's Novel
by Eileen Myles
Inferno: A Poet's Novel
by Eileen Myles
In Inferno, Eileen Myles draws on their childhood in 1950s and 60s Boston and her subsequent career as a poet in New York City. An autobiographical "poet's novels," it's written in a gripping, deceptively offhand style, with complex plot structure mimicking off-the-cuff storytelling. Overlapping, exciting tales of artistic development during a particularly interesting time in NYC's cultural history feature undisguised cameos from plenty of artistic luminaries during Myles' inspiringly ragged, decades-long path to becoming one of America's greatest living writers.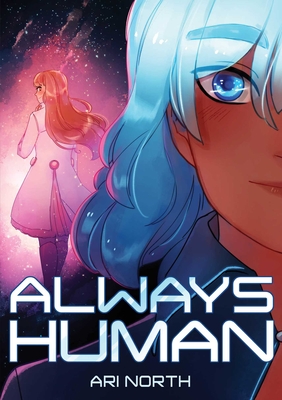 Always Human
by Ari North
Taking place in a near-future science fiction metropolis that is fascinated with fashion modifications, Ari North illustrates the budding romance between Sunati and Austen–two girls attempting to explore the others' vastly different experiences with body "mods." In this unique and unapologetically queer graphic novel, experiemental Sunati, who loves to completely change her look on a regular basis, meets Austen, a girl with an overly sensitive Immune System–otherwise known as Egan's Syndrome–who can't use mods at all. As they struggle to understand and accept their differences, the two are challenged by the same familial and social obstacles that any new relationship faces. Charmingly relevant, this comic depicts romance in its most wholesome form while also creating a safe space for people of all genders, disabilities, and identities.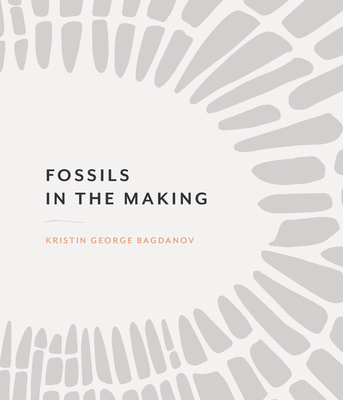 Fossils in the Making
by Kristin George Bagdanov
There is an echo in this book between the environment and body, two contimums constantly remaking each other. This is a powerful debut from a poet with focus and lyrical acuity which dissects our ecological reality. In one section, "Remains," the poet navigates dualities which exist between our selfs and the world, our internal logics and the logic of a universe which bore us.
We're proud to be a #WomanOwnedBusiness
Staff Recommendations

Gift Certificates
Upcoming Events
Past Events