Home
Welcome to POWERHOUSE ARENA, the premier location of the three indie POWERHOUSE Bookstores, located in Dumbo. With locations now in Dumbo, Park Slope, and Industry City, our helpful staff is ready to help you find your next favorite book at any of our Brooklyn-based bookstores!
Dumbo
28 Adams St.
Brooklyn, NY
11201
Mon – Sun: 10:00am – 7:00pm

Email chris@powerhousearena.com for recommendations and special orders
Industry City (new location)
220 36th St. Building #2
Brooklyn, NY
11232
Mon – Sun: 10:00am – 6:00pm

Email megan@powerhousearena.com for recommendations and special orders
Indie Bookstore Day and Events!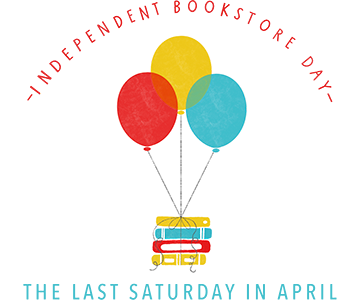 Thank you to everyone who shopped with us for Indie Bookstore Day this past weekend! We still have special exclusives at all three of our store locations including an Indie exclusive edition of In The Tall Grass by Stephen King and Joe Hill, a signed edition of Hummingbird Salamander  by Jeff Vandermeer, a signed edition of Untamed by Glennon Doyle, and MORE. Stop in to pick up yours before they're gone! 
Book season is in full swing, and we've got what you need. Every genre, every reader – there's something to buy from our three stores, including the new Jhumpa Lahiri, an unearthed book by Richard Wright,the already smash-hit memoir from Japanese Breakfast's Michelle Zauner, a regulatory manifesto by Amy Klobuchar, the blockbuster memoir from Hunter Biden, cultural criticism from Larissa Pham, the follow up to The Nest by Cynthia D'Aprix Sweeney, a novel from Katherine Heiny, the story of Duran Duran and the biography of Edward Said!
Don't forget that any upcoming book bought from our webstore with a "Pre-Order Now" button can be bought and we'll have it ready for you as soon as it comes out!
Looking for some bargain books? Come on over to POWERHOUSE @ IC where there's a Spring Book Sale! We've set up a curated selection of sale books just outside our store for everyone to explore. The tables will feature unbeatable deals on fiction, nonfiction, cookbooks, kid's books, even some photo and art books!
Don't forget that any upcoming book bought from our webstore with a "Pre-Order Now" button can be bought and we'll have it ready for you as soon as it comes out!
Shop these titles and more here!
Upcoming Events!

Virtual Book Launch: Seven Demons by Aidan Truhen
Tuesday, May 4, 7-8PM
Jack Price and his Seven Demons, the most dangerous and feared assassins in the in the world, are taking on the bank heist of the century.
Come celebrate the latest noir thriller from Vintage Crime/Black Lizard – from the mysterious Aidan Truhen, author of The Price You Pay!
Virtual Book Launch: DUMBO: The Making of a New York Neighborhood by Paul Goldberger
Tuesday, May 11, 7-8PM
This volume considers this seminal New York neighborhood with both historic imagery culled from the great city collections as well as new photography taken specifically for the book. It features compelling streetscapes and dramatic views of transformed one-time industrial spaces, intimate apartment interiors, park spaces, and archival imagery from the area's richly layered past, all as seen through the eyes of Paul Goldberger, one of our nation's great writers on architecture, space, and New York.
Featured Picks From Our Staff!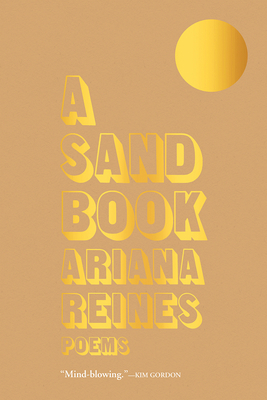 A Sand Book: Poems
by Ariana Reines
Winner of the Kingsley Tufts Poetry Award and longlisted for the National Book Award, this audacious and engrossing volume of poems reads like an oracular prophecy, simultaneously an ancient text and a guide for our future. Questioning the role of our increasingly digital age in the formation of identity and grappling with the slow but steady desertification of our modern reality, Ariana Reines tackles a wide range of subjects–from Hurricane Sandy to the murder of Sandra Bland to the rise of Trumpism–with an almost omniscient prowess. Uniquely intimate and yet somehow eerily universal, this is a monumental voice of contemporary poetry that won't soon be forgotten. This is A Sand Book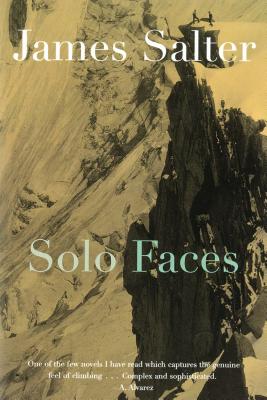 Solo Faces
by James Salter
I waited a long time to read this book because it's about rock climbing. I shouldn't have. It's James Salter's best book and a small marvel that encapsulates the beauty and rigor of doing such a simple yet infinitely complex task – the existential, artistic, bohemian foolishness that made climbing what it was in the 1960s.
How to Blow Up a Pipeline
by Andreas Malm
From the author of the seminal work Fossil Capital, this book is a break from any other book on climate change today. Instead of missives on government intervention and legislation or calls for personal responsibility in the forms of recycling or veganism, Malm calls for direct intervention to the system polluting the planet: property destruction as a form of political speech. He draws from personal experiences, the organizing and direct action of Nelson Mandela and ANC, and climate activists of the 70s, 80s and 90s to form his inspiration polemic. He cuts through the pessimism and fatalism that defines so much thought on climate change today. Most simply, he asks, what is more radical: doing nothing or doing something and what is worth saving: the earth or private property?
We're proud to be a #WomanOwnedBusiness
Staff Recommendations

Gift Certificates
Upcoming Events
Past Events