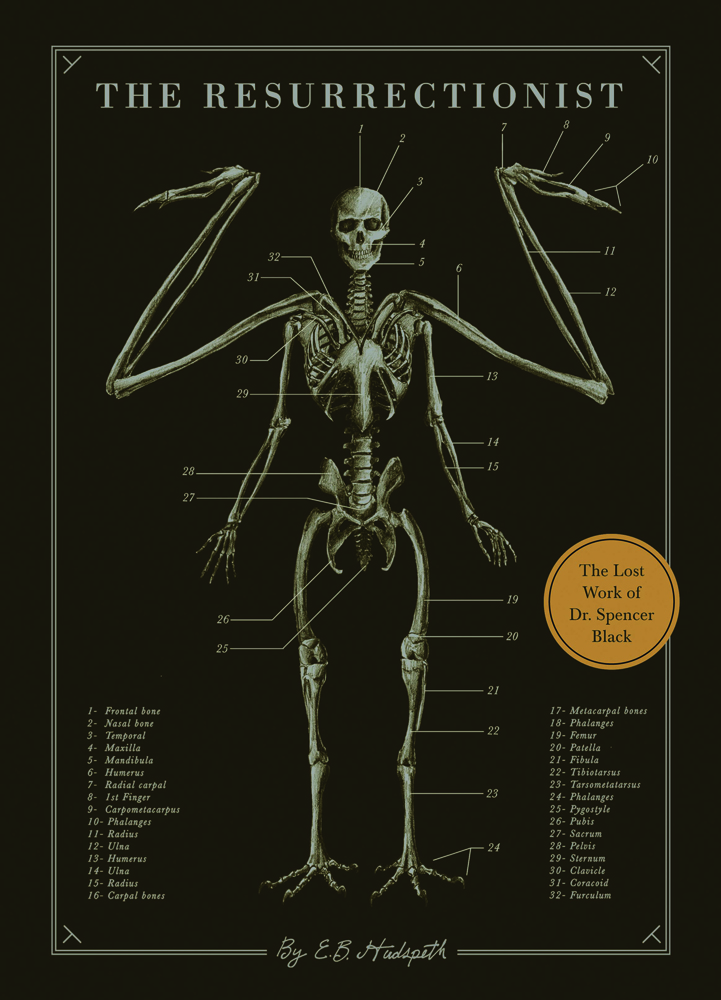 Monday Jun 17, 2013
7:00 pm - 9:00 pm
THE POWERHOUSE ARENA [Dumbo]
37 Main Street
Brooklyn, NY 11201
For more information, please call 718.666.3049
RSVP appreciated: RSVP@powerHouseArena.com
-or-
Please fill out the "Bookings" form at the bottom of this page.
---
We celebrate the launch of E.B. Hudspeth's The Resurrectionist: The Lost Works of Dr. Spencer Black with a discussion, signing, and exhibition. Glen Tickle of Geekosystem will moderate and drinks will be served.
About The Resurrectionist:
A Vanity Fair Hot Type pick, The Resurrectionist is a cross between cross between Mary Shelley's Frankenstein and Gray's Anatomy, and offers two incredible books in one. The first book is a fictional biography of Dr. Spencer Black while the second book is Black's magnum opus: The Codex Extinct Animalia, an anatomical reference manual of mythological beasts all rendered in meticulously detailed black-and-white anatomical illustrations.
 About the Author:
Author E.B. Hudspeth is an artist and author living in New Jersey. The Resurrectionist is his first book.
Glen Tickle is a writer and comedian based in New Jersey where he lives with his wife, daughter, and dog Elvis Costello. He is an associate editor at Geekosystem, and the former host of Pretending to be on Television — a late night talk show he hosted in a movie theater. Tickle would like people to stop asking if last name is real, and his proudest writing accomplishments are the Facebook updates he writes for his dog. Robots make him uncomfortable.
---
For more information, please contact
Justin Levine
email: justin@powerhousearena.com
powerHouse Arena, 37 Main Street, Brooklyn, NY 11201
tel: 212-604-9074 x109
RSVP
Bookings are closed for this event.