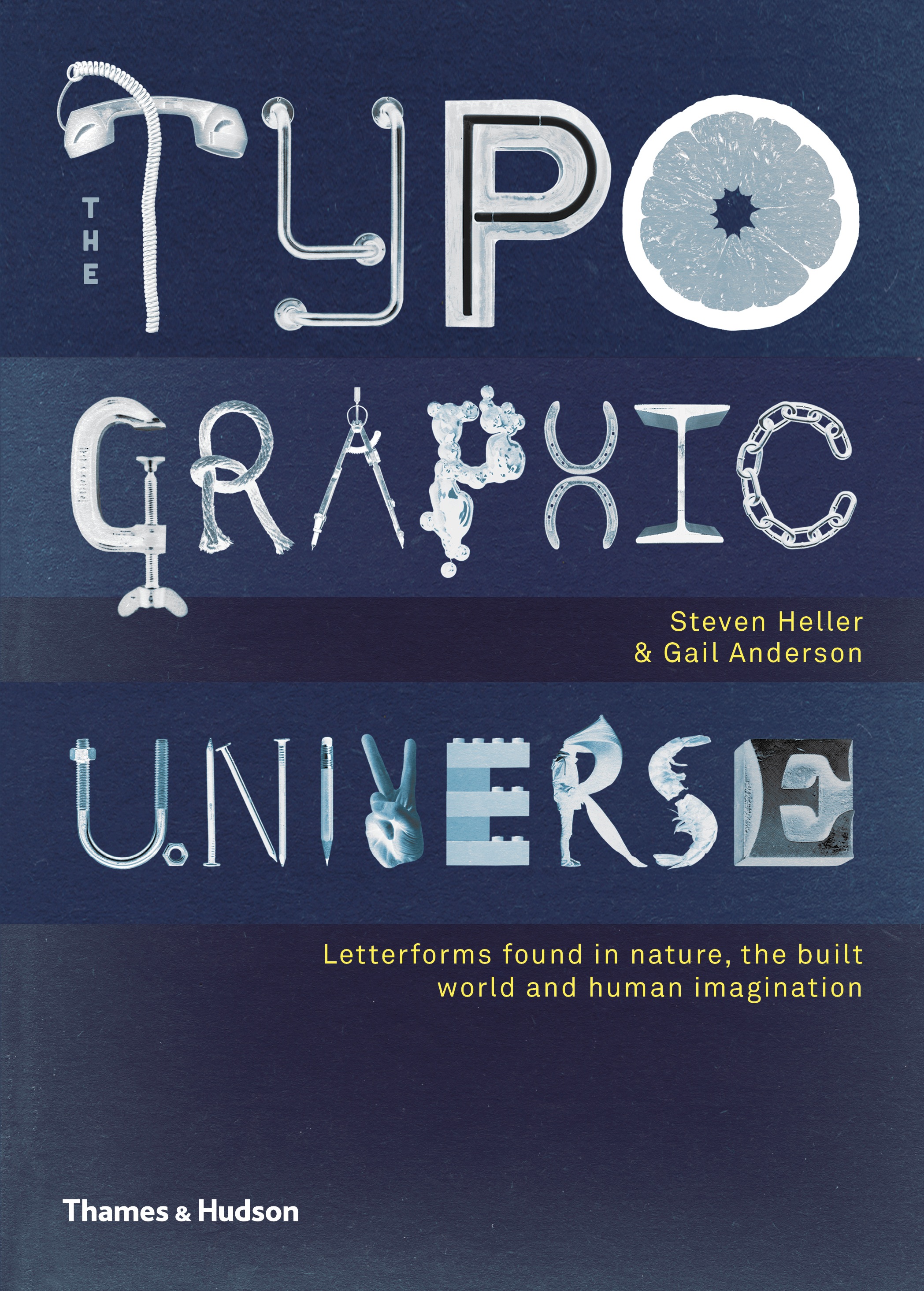 Tuesday Sep 16, 2014
7:00 pm - 9:00 pm
THE POWERHOUSE ARENA [Dumbo]
37 Main Street
Brooklyn, NY 11201
For more information, please call 718.666.3049
RSVP appreciated: RSVP@powerHouseArena.com
-or-
Please fill out the "Bookings" form at the bottom of this page.
---
Designers Heller and Anderson identify the unseen typographies in everyday life, celebrating the world of letters found or created in unexpected places. This is an Official Brooklyn Book Festival Bookend Event.
About Typographic Universe: 
Even those who are not graphic designers know that type is everywhere: fonts and typefaces fill everything we consume or inhabit. They communicate, inform, sell, explain… and yet finding serendipitous letterforms in the least likely locations can also excite and inspire. Once experienced, it is impossible not to see letters in anything from forests to housing projects, from leaves to brickwork. The eye becomes accustomed to seeing a world built of letters.
"Typography styled out of non-traditional sources is not a new phenomenon," Steven Heller and Gail Anderson write in the Introduction to their new book The Typographic Universe. "Alphabetic topiary has long been a feature of landscape gardening, for instance. Metaphorical faces made out of anything, from animate to inanimate objects, have also been around for a while, an offshoot, perhaps of the typographic trompe l'oeil."
Unlike most books on typography that present the "best" and most refined examples, the object of this inspiring sourcebook is to reveal the "lost" or "unseen" typographies in nature and our cities. From machine-made and sculptural forms to flora and fauna, from the fading ghost types on buildings dating to a pre-digital age to the subterranean forms found beneath our urban centers, and from crowd-sourced creations to the popular vernacular, there is a universe of letterforms all around us.
About the Authors: 
Steven Heller is co-chair of the MFA Design "Designer as Author + Entrepreneur" program at New York's School of Visual Arts. He is the author, co-author, or editor of more than 165 books on graphic design, typography, and popular culture. Heller is in the Art Directors Hall of Fame, and was the recipient of the AIGA Lifetime Achievement Medal in 1999, and the Smithsonian Institution National Design Award for "Design Mind" in 2011.
Gail Anderson is a New York-based designer, educator, and partner at Anderson Newton Design who also teaches at the School of Visual Arts. In 2008, she received the Lifetime Achievement Medal from the AIGA. Anderson also serves on the Citizens' Stamp Advisory Committee for the United States Post Office.
RSVP
Bookings are closed for this event.