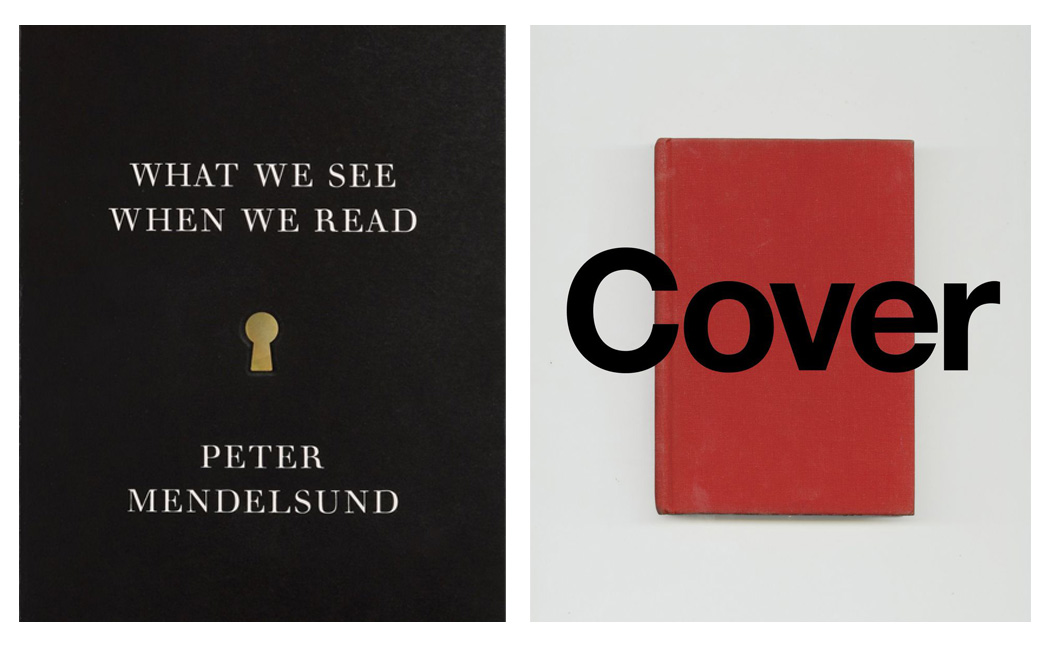 Tuesday Aug 05, 2014
7:00 pm - 9:00 pm
THE POWERHOUSE ARENA [Dumbo]
37 Main Street
Brooklyn, NY 11201
For more information, please call 718.666.3049
RSVP appreciated: RSVP@powerHouseArena.com
-or-
Please fill out the "Bookings" form at the bottom of this page.
---
Peter Mendelsund has enjoyed years as one of the most sought after book cover designers and art directors. Among the many recognizable jackets he has created are those for The Girl with the Dragon Tattoo; collections of the works of Joyce, Kafka, Dostoevsky, de Beauvoir, and Foucault; the contemporary works of Martin Amis, Tom McCarthy, Ben Marcus, Jo Nesbø, and James Gleick; and many more. All have greatly benefited from the care and touch Mendelsund gave them.
His new book, Cover, is a celebration of his decade long career. The book abounds with Mendelsund's completed book jackets along with ephemera from his previously unseen creative method, including jacket sketches, interior art and editorial illustrations, and scores of rejected drafts. These images are punctuated by Mendelsund's reflections on his work and his process as well as essays from James Gleick, Ben Marcus, Jo Nesbø, Jane Mendelsohn, Jed Perl, Chip Kidd, Nicholas Fox Weber, Tom McCarthy, Alexander Maksik and others.
Cover is a compendium of beautiful design and a beautiful design object itself; a profile and celebration of one of the publishing world's most talented and prolific contemporary creators, and a brilliant showcase of his deft touch for balanced and innovative design.
About What We See When We Read:
In conjunction with powerHouse Books' Cover, Peter Mendelsund will also release What We See When We Read (Vintage Books) – a gorgeously unique, fully illustrated exploration into the phenomenology of reading—how we visualize images from reading works of literature, from one of our very best book jacket designers, himself a passionate reader. What do we see when we read? Did Tolstoy really describe Anna Karenina? Did Melville ever really tell us what, exactly, Ishmael looked like? The collection of fragmented images on a page—a graceful ear there, a stray curl, a hat positioned just so—and other clues and signifiers helps us to create an image of a character. But in fact our sense that we know a character intimately has little to do with our ability to concretely picture our beloved—or reviled—literary figures. In this remarkable work of nonfiction, Knopf's Associate Art Director Peter Mendelsund combines his profession, as an award-winning designer; his first career, as a classically trained pianist; and his first love, literature—he considers himself first and foremost as a reader—into what is sure to be one of the most provocative and unusual investigations into how we understand the act of reading.
About the Author and Moderator: 
Peter Mendelsund is the associate art director of Alfred A. Knopf Books, and a recovering classical pianist. He lives in Manhattan with his wife and two daughters.
Will Schwalbe, founder of Cookstr.com, has worked in publishing (most recently as senior vice president and editor in chief of Hyperion Books); in new media; and as a journalist, writing for various publications including The New York Times and The South China Morning Post. He is the coauthor with David Shipley of SEND: Why People Email So Badly and How to Do It Better. He is also the author of The End of Your Life Book Club. 
RSVP
Bookings are closed for this event.