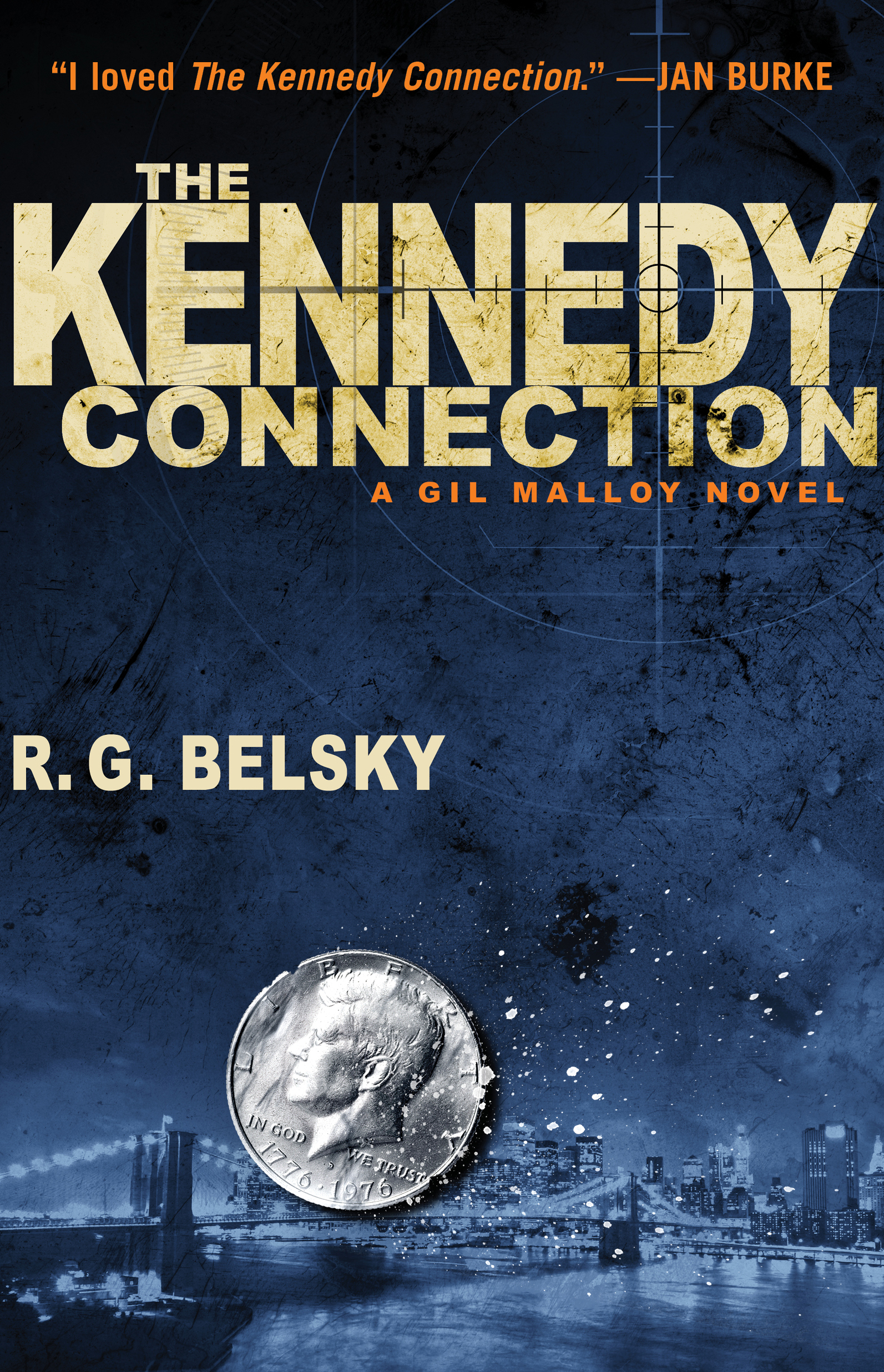 Tuesday Aug 26, 2014
7:00 pm - 9:00 pm
THE POWERHOUSE ARENA [Dumbo]
37 Main Street
Brooklyn, NY 11201
For more information, please call 718.666.3049
RSVP appreciated: RSVP@powerHouseArena.com
-or-
Please fill out the "Bookings" form at the bottom of this page.
---
In Belsky's electric new thriller, down-and-out newspaper reporter Gil Malloy is on the trail of a killer that could lead him all the way back to the JFK assassination.
About The Kennedy Connection:
Half a century after the assassination of President John F. Kennedy, someone is killing people on the streets of New York City and leaving behind a bizarre calling card of that tragic day in Dallas.
In this bold and entertaining thriller from a true media insider, discredited newspaper reporter Gil Malloy breaks the story of the link between seemingly unconnected murders—a Kennedy half dollar coin found at each of the crime scenes. At the same time, a man emerges who claims to be the secret son of Lee Harvey Oswald and says he has new evidence that Oswald was innocent of the JFK killing.
Malloy, who has fallen from grace at the New York Daily News and sees this as an opportunity to redeem himself as an ace reporter, is certain there is a connection between the Oswald revelations and the NYC murders, but first he has to get someone to believe him. Convinced that the answers go all the way back to the JFK assassination more than fifty years ago, Malloy soon uncovers long-buried secrets that put his own life in danger from powerful forces who fear he's getting too close to the truth.
Two tales of suspense fuse into an edge-of-your-seat thriller as Malloy races to stop the killer—before it's too late.
About the Author: 
R.G. Belsky, a journalist and author based in New York City, is currently the managing editor of news for NBCNews.com. Prior to joining NBC in 2008, he was the managing editor for the New York Daily News, the news editor for Star Magazine, and the metropolitan editor of the New York Post.
RSVP
Bookings are closed for this event.