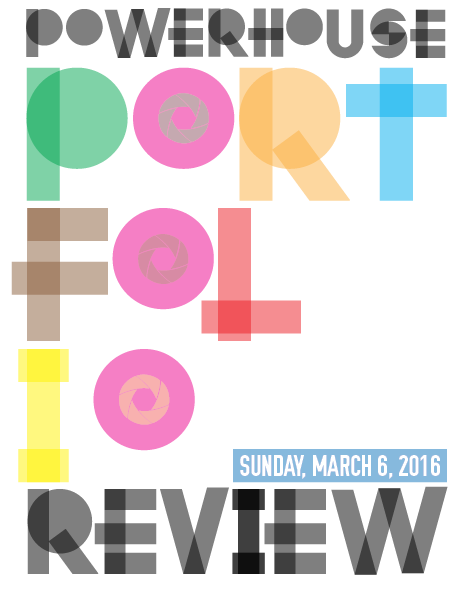 Sunday Mar 06, 2016
10:30 am - 5:30 pm
THE POWERHOUSE ARENA [Dumbo]
37 Main Street
Brooklyn, NY 11201
The powerHouse Portfolio Review is a platform for all levels of aspiring and professional photographers to present their body of work to be critiqued by leading experts in the fields of photography, art, media, and advertising.  The official registration deadline is February 15, 2016, register online today!
About powerHouse Portfolio Review:
Following the critical success of the previous ten powerHouse Portfolio Reviews and the powerHouse Publishing Workshops, powerHouse Books, the premiere conceptual publisher of art, photography, and innovative illustrated books, will host its 11th annual portfolio review on Sunday, March 6, 2016 from 10:30am– 5:30pm.
Participants will receive guidance and mentoring for future artistic and commercial career development. The portfolio review accepts about 100 photographers on a first-come, first-served basis. Photographers will meet with a panel of experts that includes a range of publishers, photo editors, commercial photography agents, gallery directors, photography critics, art book packagers, and designers. For a list of our expert reviewers please visit www.powerhouseportfolioreview.com
Registration Fee for Five Review Sessions:
Early Bird Registration (before Jan. 17, 2016)…………………………..$350
Before Feb. 15, 2016 ………………………..$400
After Feb. 15, 2016 (late registration fee) ………………………..$450
*Student Rate (before Feb.15, 2016) ………………………………………..$250
*Late Student Rate (after Feb. 15 2016) ………………………………………..$275
*(With valid student ID—you must submit a valid and current Spring 2016 semester photo ID or a copy of your Spring 2016 class registration when completing the registration form.)