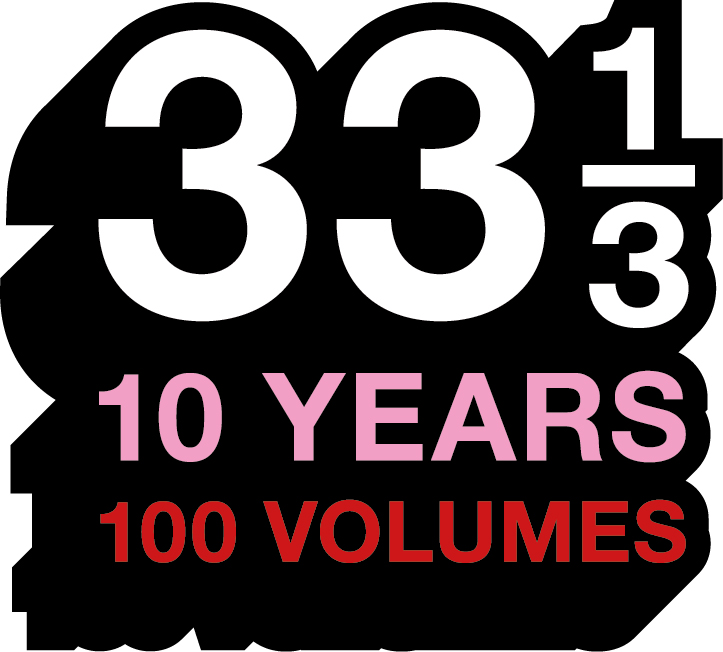 Thursday Oct 02, 2014
7:00 pm - 9:00 pm
THE POWERHOUSE ARENA [Dumbo]
37 Main Street
Brooklyn, NY 11201
For more information, please call 718.666.3049
RSVP appreciated: RSVP@powerHouseArena.com
-or-
Please fill out the "Bookings" form at the bottom of this page.
---
Come celebrate the 10th Anniversary of 33 1/3, the amazing music series that takes you inside your favorite albums. We'll have a number of contributors–including Carl Wilson (Vol. 52: Celine Dion's Let's Talk About Love) and Susan Fast (Vol. 100: Michael Jackson's Dangerous), among others–music trivia, and, of course, great tunes!
About 33 1/3: 
33 1/3 is a series of short books about popular music, focusing on individual albums by artists ranging from James Brown to Celine Dion and from J Dilla to Neutral Milk Hotel. Each album covered in the series occupies such a specific place in music history, so each book-length treatment is different. Jonathan Lethem, Colin Meloy, Daphne Brooks, Carl Wilson and Gina Arnold are just some of the authors who have contributed to the series so far. Widely acclaimed by fans, musicians and scholars alike, 33 1/3 is celebrating its 10th anniversary with the publication of the 100th volume in September of 2014. Check out the 33 1/3 blog, Twitter, and Facebook for more info.
"The series is probably the most remarkable regular event in rock journalism today. Each thin volume — there are nearly 100 of them now, enough almost to stretch across the back seat of a Mini Cooper — presents one critic on one album. A lot of these writers are capable of shredding." – New York Times
About the Authors:
Carl Wilson is a writer and editor at The Globe and Mail, Canada's national newspaper, and his work also has appeared in Pitchfork, Slate, The New York Times, Blender and many other publications. His pieces were selected for two of Da Capo Books' annual Best Music Writing collections, in 2002 and 2007, by guest editors Jonathan Lethem and Robert Christgau. He runs the popular music blog Zoilus.com and is part of the team behind Trampoline Hall, Toronto's acclaimed nightclub series of lectures by non-experts, which toured America in 2002.
Susan Fast is Professor in the Department of English and Cultural Studies at McMaster University, Canada, where she teaches and writes about pop music and culture. She is author of In the Houses of the Holy: Led Zeppelin and the Power of Rock Music and co-editor of Music, Politics, and Violence.
RSVP
Bookings are closed for this event.