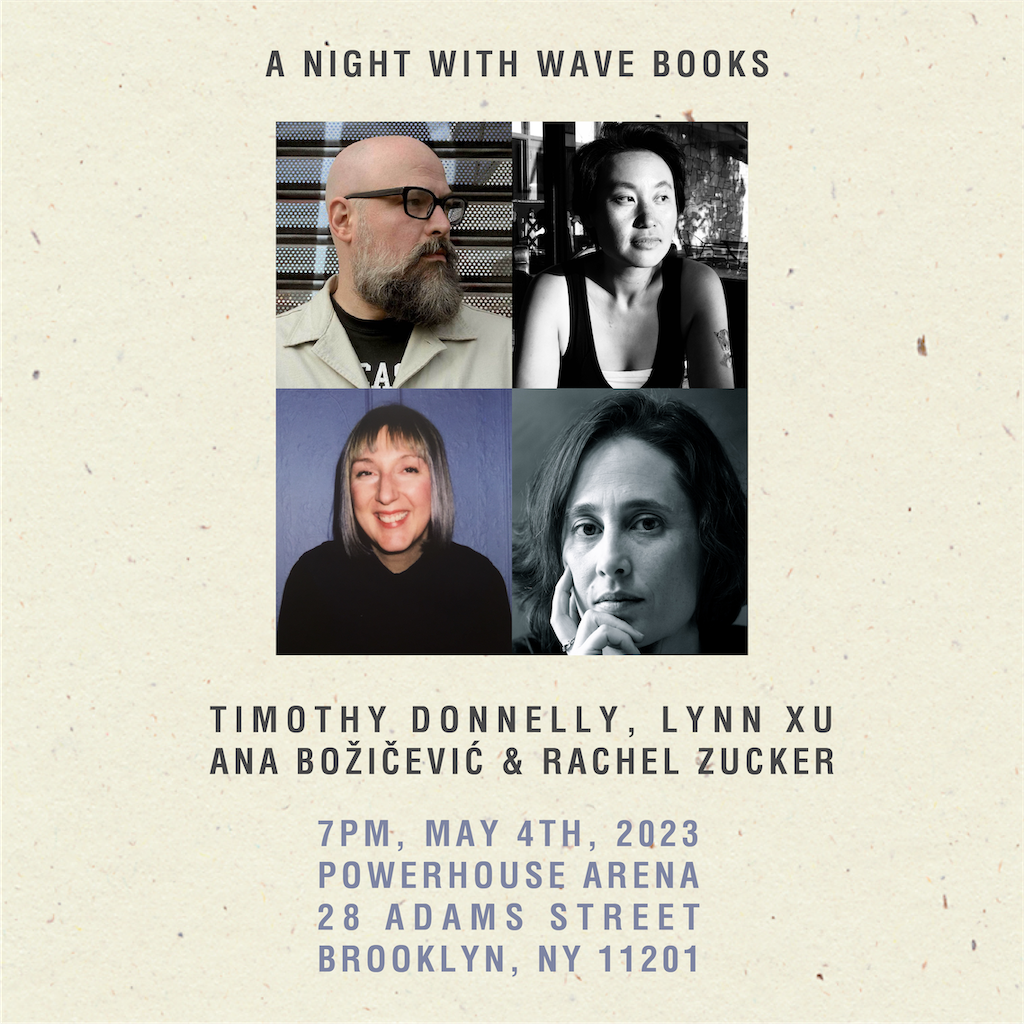 Thursday May 04, 2023
7:00 pm - 9:00 pm
POWERHOUSE @ the Archway
28 Adams Street (Corner of Adams & Water Street @ the Archway)
Brooklyn , NY 11201
Get Tickets Here!
This event will be IN-PERSON – masks recommended. Tickets here.
---
About the Books.
Join us in celebrating the launch of Timothy, Rachel and Ana's new Wave books, and hear Lynn read from her latest as well!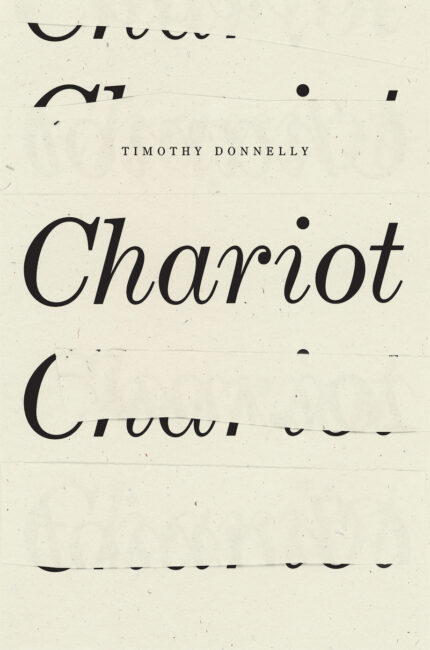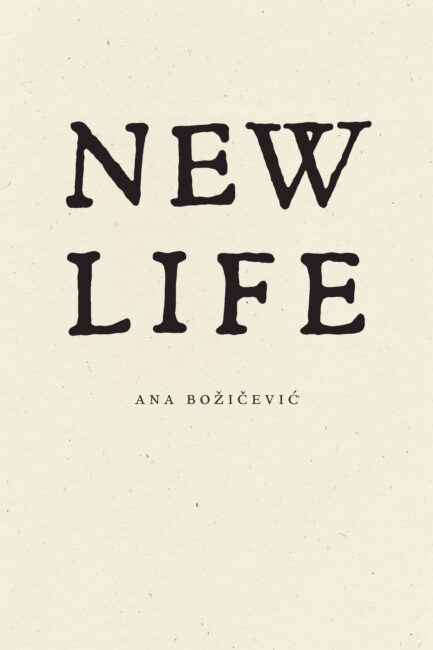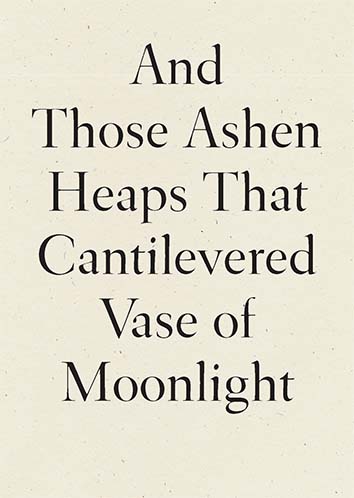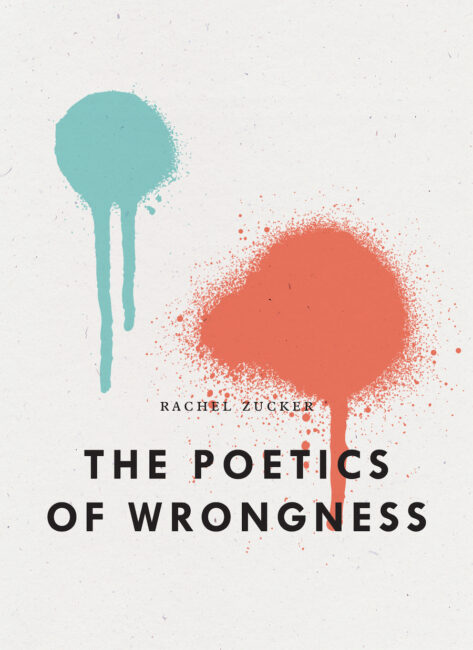 Timothy Donnelly's fourth collection of poems, Chariot, ferries the reader toward an endless horizon of questioning that is both philosophical and deeply embodied. "How did we get here?" he asks in his title poem—one of several in conversation with French symbolist Odilon Redon—to which he responds, "Unclear, if it matters; what matters // is we stay—aloft in possible color." With a similar sensibility to previous collections The Problem of the Many and The Cloud Corporation (winner of the Kingsley Tufts Award), Chariot deepens Donnelly's inquiry into artistic histories, from Jean Cocteau to The Cocteau Twins, while celebrating the power of poetic imagination to transport us to new zones of meaning and textual bliss. The collection also marks an exciting shift in form for Donnelly, who confines these new poems to twenty lines each, so that to read Chariot is to look through a many-paned, future-facing window, refracting and reflecting, letting all the light in.
In her latest book, New Life, Lambda Award–winning poet Ana Božičević writes, "For my birthday I want a cake/revealing the color of my soul." Never saccharine, these poems are by turns cheeky and heartfelt, grounded and wistful, and above all—surprising. New Life is a book that is Dantesque in its ability to commune with the dead without becoming fixed in the past. Instead, the poems here have a distinct sense of nonlinear time, where each line feels like an ancient bone discovered, only to be reassembled into a chimera of another self. In this way, Božičević continually greets herself as a stranger, reminding us that in some respects every poem is a love poem.
Part protest against reality, part metaphysical reckoning, part internationale for the world-historical surrealist insurgency, and part arte povera for the wretched of the earth, Lynn Xu's book-length poem, And Those Ashen Heaps That Cantilevered Vase of Moonlight, holds fast to our fragile utopias. Under the auspice of birth and the contingency of this beginning, time opens: Ecstatic, melancholy, and defiant, the voices of the poem flicker between life and death, gorgeous and gruesome, visionary and intimate.
In her first book of critical non-fiction, The Poetics of Wrongness, poet Rachel Zucker explores wrongness as a foundational orientation of opposition and provocation. Devastating in their revelations, yet hopeful in their commitment to perseverance, these lecture-essays of protest and reckoning resist the notion of being wrong as a stopping point on the road to being right, and insist on wrongness as an analytical lens and way of reading, writing, and living that might create openness, connection, humility, and engagement. Expanded from lectures presented for the Bagley Wright Lecture Series in 2016, Zucker's deft dismantling of outdated paradigms of motherhood, aesthetics, feminism, poetics, and politics feel prescient in their urgent destabilization of post-war thinking. In her four essay-lectures (and an appendix of selected, earlier prose), Zucker calls Sharon Olds, Bernadette Mayer, Emily Dickinson, Adrienne Rich, Alice Notley, Natalie Diaz, Allen Ginsberg, Marina Abramović, and Audre Lorde—among others—into the conversation. This book marks a turning point in Zucker's significant body of work, documenting her embrace of the multivocality of interview in her podcasting, and resisting the univocality of the lecture as a form of wrongness in and of itself.
About the Authors.
Ana Božičević grew up in Zadar, Croatia before coming to Brooklyn, New York. Ana is a poet, translator, teacher, and occasional singer. She is the author of Povratak lišća / Return of the Leaves, Selected Poems in Croatian (Hrvatsko Društvo Pisaca/Croatian Writers Society, 2020); Joy of Missing Out (Birds, LLC, 2017); the Lambda Award-winning Rise in the Fall (Birds, LLC, 2013), and Stars of the Night Commute (Tarpaulin Sky Press, 2009).
Rachel Zucker is the author of The Poetics of Wrongness (Wave Books, forthcoming 2023), Soundmachine (Wave Books, 2019), The Pedestrians (Wave Books, 2014), and Museum of Accidents (Wave Books, 2009), which was a finalist for the National Book Critics Circle Award. A graduate of Yale University and the Iowa Writers' Workshop, Zucker is an adjunct professor at NYU and other places. In 2016 she was a Bagley Wright Lecturer and wrote and delivered a series of talks on poetry, photography, confessionalism, motherhood, and the ethics of representing real people in art. She was awarded a National Endowment for the Arts Creative Writing Fellowship in 2012, a Sustainable Arts Fellowship in 2016, and residencies from The MacDowell Colony and the Vermont Studio Center in 2018. Zucker is mother to three sons and lives in Washington Heights, NY and Scarborough, ME.
Timothy Donnelly is the author of The Problem of the Many (Wave Books, 2019), The Cloud Corporation (Wave Books, 2010), which won the 2012 Kingsley Tufts Poetry Award, and Twenty-seven Props for a Production of Eine Lebenszeit (Grove, 2003). His chapbook Hymn to Life was published by Factory Hollow Press. With John Ashbery and Geoffrey G. O'Brien he is the co-author of Three Poets published by Minus A Press in 2012. He is a recipient of The Paris Review's Bernard F. Conners Prize and the Poetry Society of America's Alice Fay Di Castagnola Award as well as fellowships from the New York State Writers Institute and the Guggenheim Memorial Foundation. He is Director of Poetry in the Writing Program at Columbia University's School of the Arts and lives in Brooklyn with his family. His book Chariot is forthcoming from Wave Books in 2023.
Born in Shanghai, China, Lynn Xu is the author of the full-length collection Debts & Lessons (Omnidawn, 2013) and the chapbooks June (Corollary Press, 2006) and Tournesol (Compline, 2021). She has performed cross-disciplinary works at the Guggenheim Museum, The Renaissance Society, Rising Tide Projects, and 300 S. Kelly Street. She teaches at Columbia University, coedits Canarium Books, and lives with her family in New York City and Marfa, Texas.