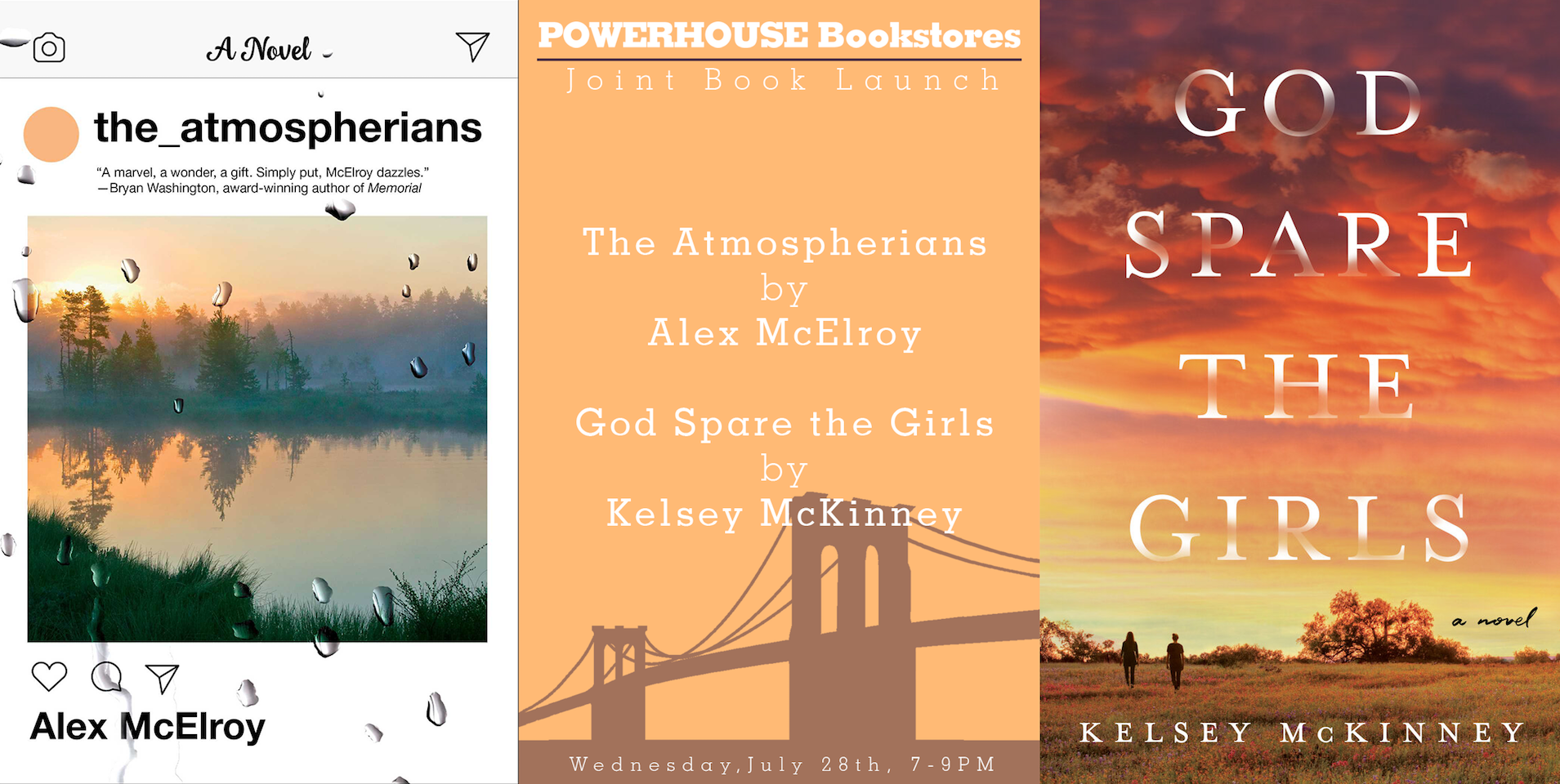 Wednesday Jul 28, 2021
7:00 pm - 9:00 pm
POWERHOUSE @ the Archway
28 Adams Street (Corner of Adams & Water Street @ the Archway)
Brooklyn , NY 11201
This event will be LIVE at POWERHOUSE Arena!  RSVP below!
PLEASE NOTE: Submitting an RSVP for this event DOES NOT guarantee entrance. This is a free-access event — entrance will be on a first-come, first-served basis.  COVID protocol will be observed and seating may be limited.

---
Join these two hotly-tipped debut authors as they join us for their first in-person, bookstore launch of THE ATMOSPHERIANS and GOD SPARE THE GIRLS!
About the Books.
THE ATMOSPHERIANS
A "dazzling" (Bryan Washington, author of Lot) and brilliantly satirical debut novel for fans of Women Talking and Red Clocks about two best friends—a disgraced influencer and a struggling actor—who form The Atmosphere, a cult designed to reform problematic men.
Sasha Marcus was once the epitome of contemporary success: an internet sensation, social media darling, and a creator of a high profile wellness brand for women. But a confrontation with an abusive troll has taken a horrifying turn, and now she's at rock bottom: canceled and doxxed online, fired from her waitress job and fortressed in her apartment while men's rights protestors rage outside. All that once glittered now condemns.
Sasha confides in her oldest childhood friend, Dyson—a failed actor with a history of body issues—who hatches a plan for Sasha to restore her reputation by becoming the face of his new business venture, The Atmosphere: a rehabilitation community for men. Based in an abandoned summer camp and billed as a workshop for job training, it is actually a rigorous program designed to rid men of their toxic masculinity and heal them physically, emotionally, and socially. Sasha has little choice but to accept. But what horrors await her as the resident female leader of a crew of washed up, desperate men? And what exactly does Dyson want?
Explosive and wickedly funny, this "Fight Club for the millennial generation" (Mat Johnson, author of Pym) peers straight into the dark heart of wellness and woke-ness, self-mythology and self-awareness, by asking what happens when we become addicted to the performance of ourselves.
GOD SPARE THE GIRLS
"[A] tender, aching debut . . . where faith and betrayal are intertwined." —Elle
"A thoughtful and candid meditation on faith, family, and forgiveness . . . a fabulous debut." —Claire Lombardo, New York Times bestselling author of The Most Fun We Ever Had 
A mesmerizing debut novel set in northern Texas about two sisters who discover an unsettling secret about their father, the head pastor of an evangelical megachurch, that upends their lives and community—a story of family, identity, and the delicate line between faith and deception.
Luke Nolan has led the Hope congregation for more than a decade, while his wife and daughters have patiently upheld what it means to live righteously. Made famous by a viral sermon on purity co-written with his eldest daughter, Abigail, Luke is the prototype of a modern preacher: tall, handsome, a spellbinding speaker. But his younger daughter Caroline has begun to notice the cracks in their comfortable life. She is certain that her perfect, pristine sister is about to marry the wrong man—and Caroline has slid into sin with a boy she's known her entire life, wondering why God would care so much about her virginity anyway.
When it comes to light, five weeks before Abigail's wedding, that Luke has been lying to his family, the entire Nolan clan falls into a tailspin. Caroline seizes the opportunity to be alone with her sister. The two girls flee to the ranch they inherited from their maternal grandmother, far removed from the embarrassing drama of their parents and the prying eyes of the community. But with the date of Abigail's wedding fast approaching, the sisters will have to make a hard decision about which familial bonds are worth protecting.
An intimate coming-of-age story and a modern woman's read, God Spare the Girls lays bare the rabid love of sisterhood and asks what we owe our communities, our families, and ourselves.
"A deeply felt book about love — love for family and community, for people who sustain you and people who disappoint you. And love for God, too, which Kelsey McKinney writes about with humane and incisive frankness."—Linda Holmes, New York Times bestselling author of Evvie Drake Starts Over
"The accomplishment of this canny novel is in positing coming of age itself as a loss of faith—not only in the church, but in our parents, our family, and the world as we thought we understood it." — Rumaan Alam, New York Times bestselling author of Leave the World Behind and Rich and Pretty
About The Authors.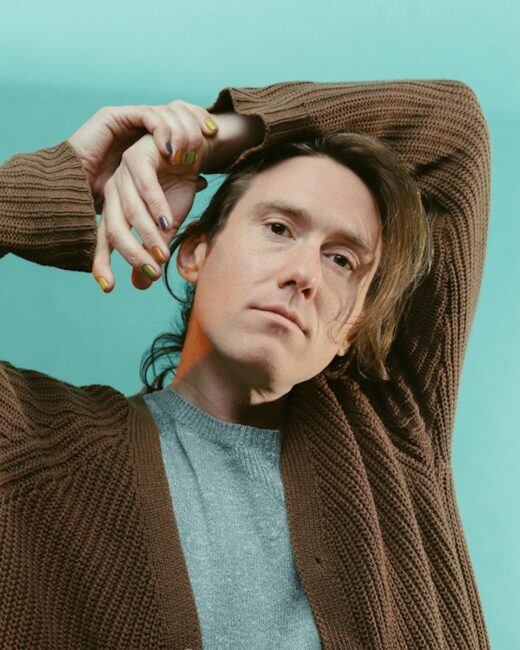 Alex McElroy is a nonbinary writer based in Brooklyn. Their writing appears in Vulture, BuzzFeed, The Atlantic, The Cut, Tin House, and has been supported by the Bread Loaf Writers' Conference, the Tin House Summer Workshop, the Sewanee Writers' Conference, and the Elizabeth George Foundation. The Atmospherians is their first novel.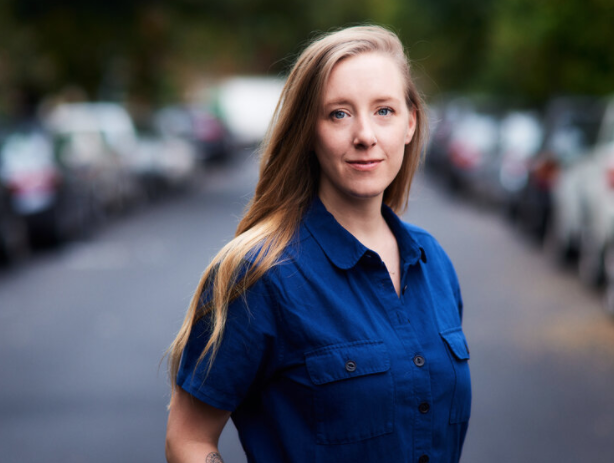 KELSEY McKINNEY is a freelance features writer and cofounder of Defector Media. She previously worked as a staff writer at Vox, Fusion, and Deadspin. Her writing has appeared in the New York Times, GQ, Cosmopolitan, and New York magazine, among other publications. Raised Evangelical in north Texas, she now lives in Washington, DC, with her husband and dog. God Spare the Girls is her first novel.
RSVP
Bookings are closed for this event.