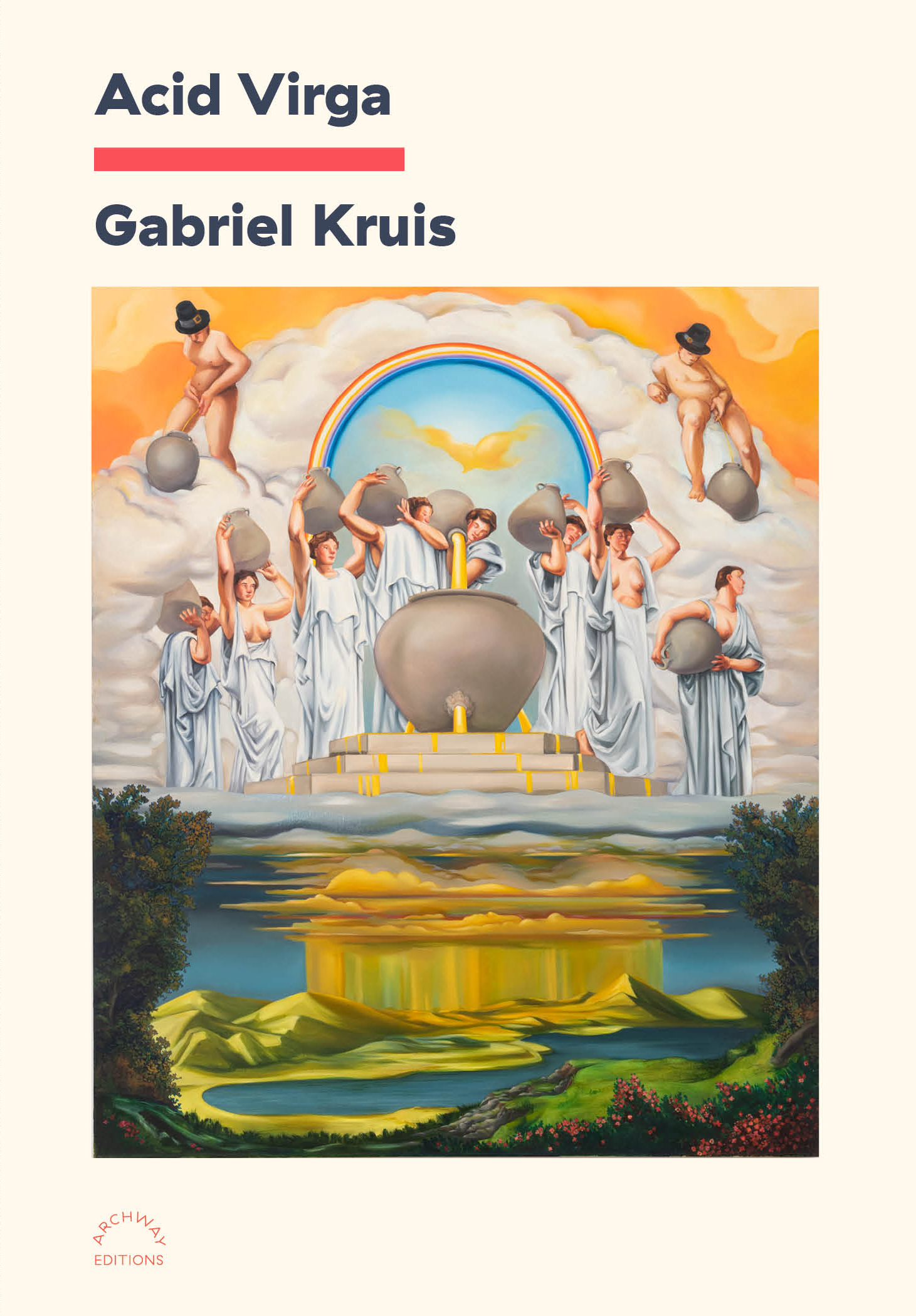 Sunday Nov 22, 2020
7:30 pm - 9:00 pm
POWERHOUSE @ the Archway
28 Adams Street (Corner of Adams & Water Street @ the Archway)
Brooklyn , NY 11201
This event is virtual!  Registration link here!
PLEASE NOTE: Submitting an RSVP for this event DOES NOT guarantee entrance. This is a free-access event — entrance will be on a first-come, first-served basis.
---
Join us for the launch of the new book from powerHouse Books' lit line, Archway Editions – distributed to the trade by Simon & Schuster! Started by booksellers Chris Molnar and Nicodemus Nicoludis, we are proud to be hosting the gala launch for our third title, Acid Virga by Gabriel Kruis. This is an incredible memoir-in-verse, dense and beautiful, sure to be read for years to come.
About the Book.
"Gabriel Kruis is a really formidable poet. Acid Virga is rather terrifying, also a tour de force and a formal breakthrough. . . a blend of narrative and lyric the way the mind is. . . " —ALICE NOTLEY
"As wildly visionary as it is linguistically alive, Gabriel Kruis's Acid Virga drills down into the bedrock of American life to produce a book unparalleled in its exploration of how visionary experience and social upheaval collide in ways that are both transformative and annihilating." —TOM SLEIGH
"If you've ever been conscious, and felt a little disturbed about it, of life as ancient and ephemeral or that falling apart is an integral force, this is a book to read over and over." —STACY SZYMASZEK
". . .a great affliction and affection inform Acid Virga, fast-moving with strophes like brisk moving cloud banks over the mind in your heart." —MAJOR JACKSON
"Meanwhile,
in el mal pais,
leaned out on mucinex,
mixing dexy cocktails
in the haloed pharmacy
of the car…"
An unusually assured debut, Acid Virga is a memoir in verse cutting between a vivid Southwest upbringing and modern O'Hara hustle in New York City, deeply and seriously reckoning with the psychedelic heritage of religion and the psychological clarity of chemical consciousness. It is both thrillingly propulsive and dense enough to read again and again, always offering up something new. Language is boundlessly specific, evocative of states internal and external, reading at times like a melancholy memoir stuck between stations, an epic poem or even a philosophical tract, always a true and important record of our American lives as lived now—an endless and reliable ticker tape of the soul.

About The Author.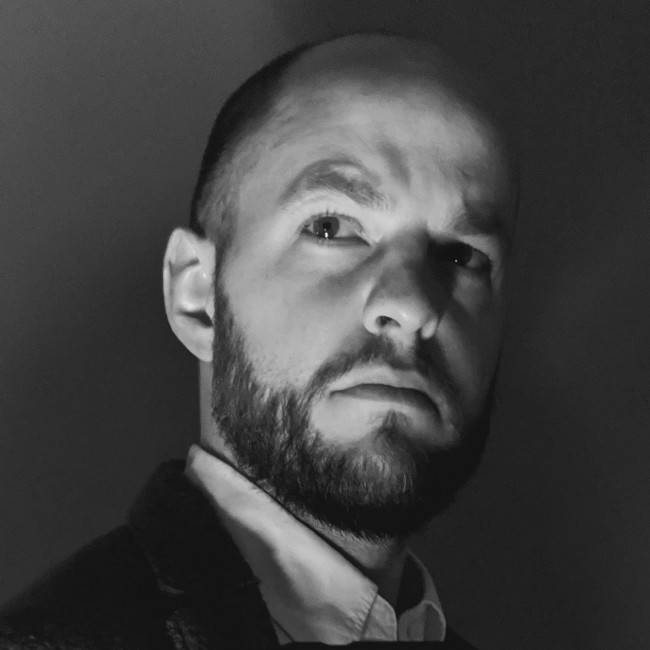 Gabriel Kruis is a New Mexican poet and educator living and writing in Brooklyn. He is a cofounder of Wendy's Subway Reading Room and his work has been published in A Perfect Vacuum, PEN America Poetry Series, OmniVerse, The Brooklyn Rail, Atlas Review, Frontier Poetry, among others.