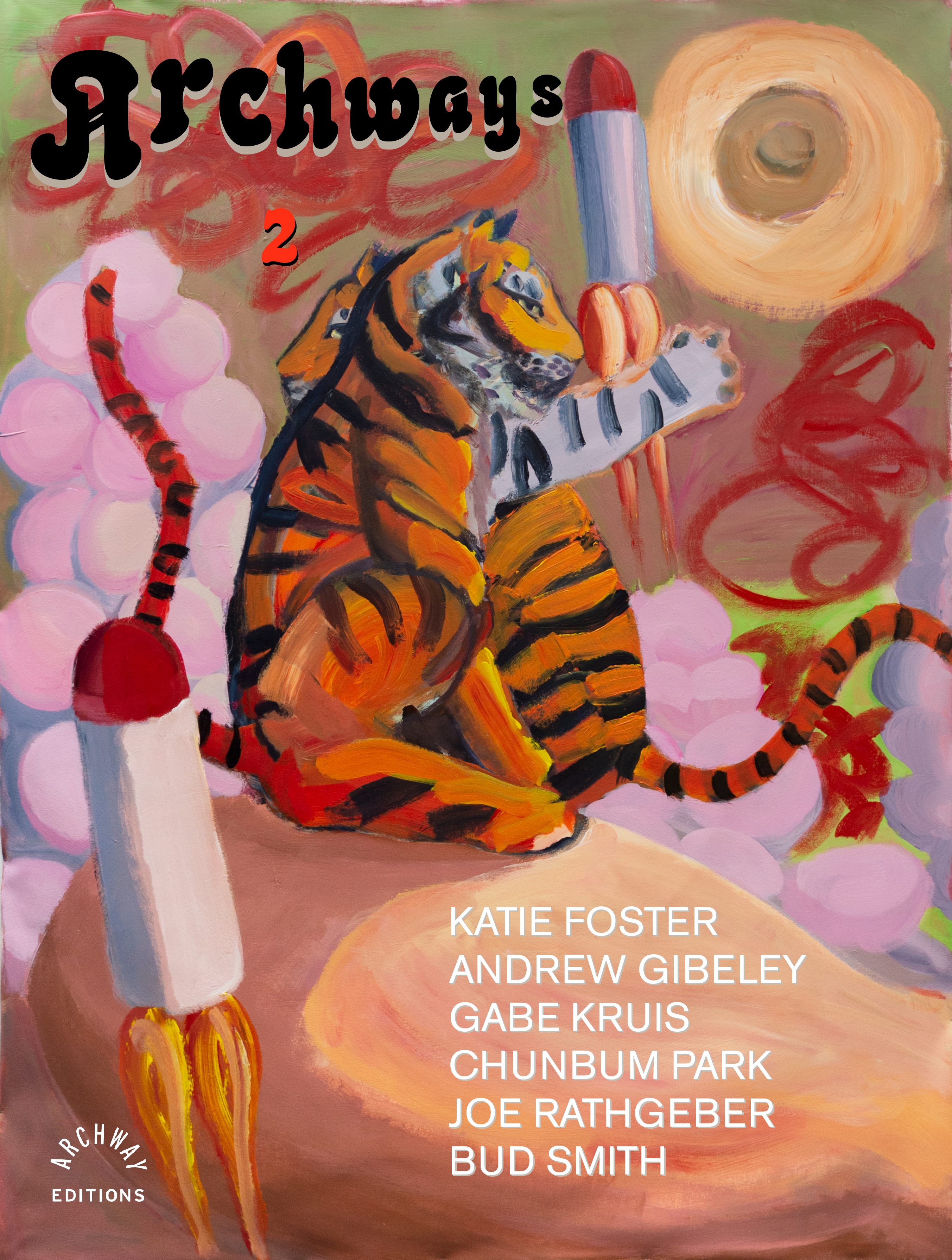 Friday Jan 10, 2020
7:00 pm - 9:00 pm
POWERHOUSE @ the Archway
28 Adams Street (Corner of Adams & Water Street @ the Archway)
Brooklyn , NY 11201
RSVP encouraged & appreciated.
Please fill out the form at the bottom of this page if you plan on attending. Facebook link can be found here.
PLEASE NOTE: Submitting an RSVP for this event DOES NOT guarantee entrance. This is a free-access event — entrance will be on a first-come, first-served basis.
---
About the Event.
Archway Editions is the new literary imprint of powerHouse Books, the world-famous art book publisher currently distributed by Penguin Random House.
Archway's mission statement is "to publish the finest authors, at all stages of their careers, who write material which is at odds with the prevailing status quo, both legendary and emerging.  This series is designed to be a literary compliment to the trailblazing artbooks of powerHouse Books proper, pocket-sized texts that are guaranteed to alter the way you see the world."
The first publications scheduled for 2020 are Ishmael Reed's play The Haunting of Lin-Manuel Miranda, Paul Schrader's First Reformed screenplay, Gabe Kruis' Acid Virga, Last Poems by John Farris, and an anthology of work from the Unpublishable zine and reading series (which includes writing by Arash Azizi, Steve Anwyll, Mary Boo Anderson, Chris Gonzalez, Erin Taylor, Jameson Fitzpatrick, and many more).  The imprint is genre-blind with a goal to publish unconventional books for the widest possible audience.
Archways is the accompanying reading series, which aims to bring that into practice.  Each event will be accompanied by a zine of texts read at the event, which will be compiled into annual anthologies of the same name.  They will showcase authors published through Archway Editions and elsewhere.
Information about the previous Archways event can be found here.
Refreshments will be served.
About the Contributors.

Katie Foster is a poet, artist, and translator based in Brooklyn, New York. Her writing concerns itself with dreams, notions of home, animals, and what sits just beyond the reach of language. She has lived her professional life in service of literature. Past positions in- clude Bookseller & Big Tent Reading Coordinator at The Raven Bookstore in Lawrence, Kansas, Graduate Student Teacher of Literary Arts at Brown University, and Editorial Intern at BOMB Magazine in Brooklyn.

Andrew Gibeley is a writer in Brooklyn. Raised in a rural town in Connecticut, much of his poetry derives from his suburban upbringing and the matter-of-fact ennui of everyday life. He graduated cum laude from Hamilton College in 2016 with honors in creative writing, before completing the NYU Summer Publishing Institute which led him to HarperCollins Publishers where he cur- rently spends his days as an assistant publicist for William Morrow. He recently participated in Alex Dimitrov's summer poetry workshop at 92Y.

Gabe Kruis is a New Mexican poet living & writing in Brooklyn. His work has been published or is forthcoming in Quadrant, the Atlas Review, Everyday Genius, & at Well Greased Press. He is also a founder of Wendy's Subway & runs the Shitluck Reading series at the Tip Top Bar & Grill.

Chunbum Park, also known as Chun, is a BFA Fine Arts student attending the School of Visual Arts in NYC. He was born in Seoul, South Ko- rea, in 1991. He grew up in Mokpo and came to the United States in 2000 to study English and attend school. After finishing high school at the Montgomery Bell Academy in Nashville, he has briefly attended various schools including University of Rochester, Bergen Community College, Rhode Island School of Design, and Art Students League of NY. He is finally set to receive his BFA in 2020 and hopes to go to a graduate school afterwards.

Joseph Rathgeber is an author, poet, high school English teacher, and adjunct professor from New Jersey. His novel Mixedbloods was published by Fomite in 2019. His story collection is The Abridged Autobiography of Yousef R. and Other Stories (ELJ Publications, 2014). His work of hybrid poetry is MJ (Another New Calligraphy, 2015). He is the recipient of a 2014 New Jersey State Council on the Arts Fellowship (Poetry) and a 2016 National Endowment for the Arts Creative Writing Fellowship (Prose). He is a member of the National Writers Union UAW Local 1981/AFL-CIO, Federation of Adjunct Faculty AFT Local 6025, and the NJEA.

Bud Smith works construction, and writes from Jersey City. He is the author of Teenager (Tyrant Books), among others. neutralspaces.co/bud_smith
RSVP
Bookings are closed for this event.