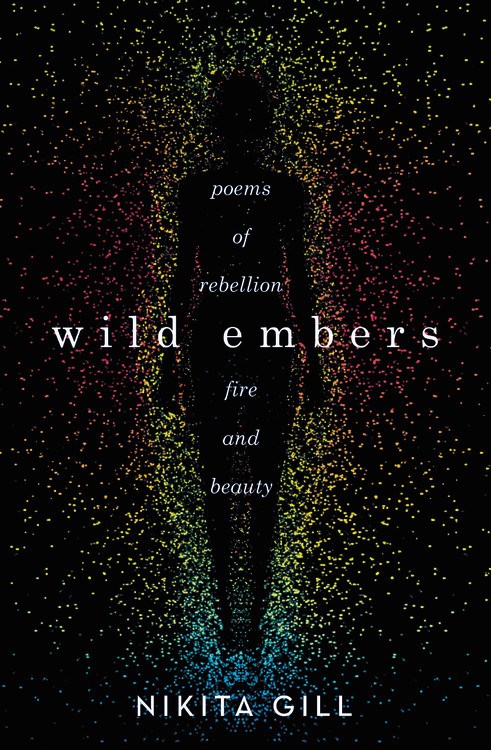 Tuesday Jun 05, 2018
7:00 pm - 9:00 pm
POWERHOUSE @ the Archway
28 Adams Street (Corner of Adams & Water Street @ the Archway)
Brooklyn , NY 11201
RSVP appreciated. Please fill out the form at the bottom of this page if you plan on attending.
PLEASE NOTE: Submitting an RSVP for this event DOES NOT guarantee entrance. This is a free-access event — entrance will be on a first-come, first-served basis.
---
About the Book.
In a world burdened by cynicism—in which women are still held to impossible standards of perfectionism—the call for powerful female voices rings out louder now more than ever. Answering that call is Nikita Gill, the London-based poet and visual artist whose inspirational writings have taken the social media world by storm, and have been shared by the likes of Khloe Kardashian and LeAnn Rimes. Nikita Gill's Wild Embers: Poems of Rebellion, Fire, and Beauty is a collection of her poems on love, beauty, femininity, and the powerful magic that lies within us all.
From poems about heartache to feminist reimaginings of fairy tales and mythology to ruminations on the meaning of life, Gill's poetry takes readers on a passionate journey through love, heartache, doubt, alienation, and self-love. Each page explodes with more inspiration than the last, shattering the myths of inadequacy that burden young women and replacing them with testaments to the female spirit. In Wild Embers, self-acceptance isn't a destination but a journey, along which Gill captures the very essence of what it means to feel human—and empowers women to find purpose and meaning not outside, but within themselves.
In the bestselling tradition of Rupi Kaur's Milk and Honey and Tyler Knott Gregson's Chasers of the Light, Wild Embers is a deeply moving celebration of the inner magic that lies within us all—and a fierce indictment of the forces that work to diminish it. With voice and wisdom beyond her years, Gill speaks to the growing generation of torchbearers in which the future lies and emboldens readers to turn "graveyards into gardens" and harvest hope in their heartache. Strikingly insightful and profound, Wild Embers burns with the complicated, dynamic, and fiery spirit that makes women so extraordinary.
About the Author.
Nikita Gill is a British-Indian writer and poet living in the south of England. With a huge online following, her words have entranced hearts and minds all over the world.
RSVP
Bookings are closed for this event.