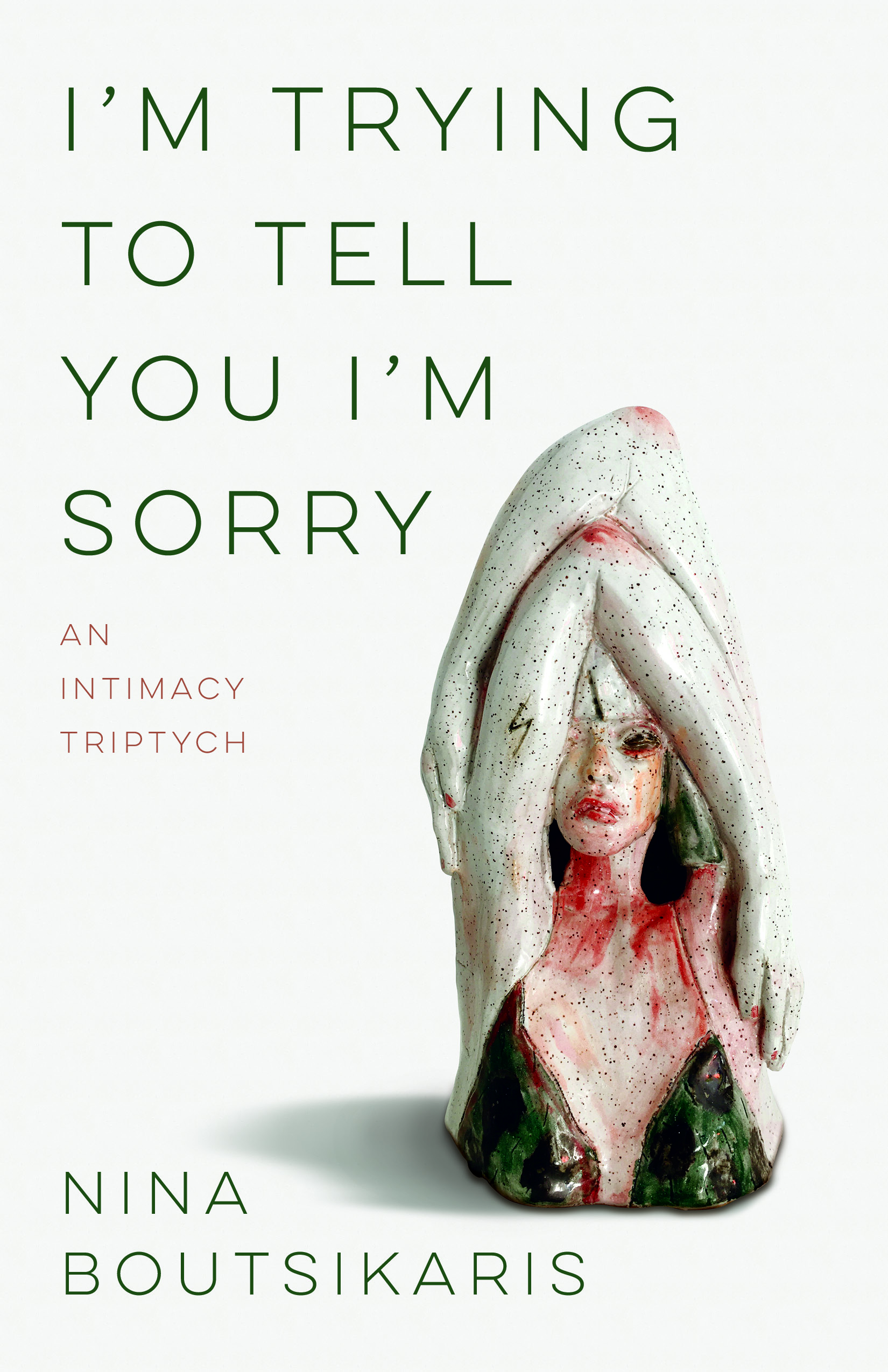 Wednesday Oct 09, 2019
7:00 pm - 9:00 pm
POWERHOUSE @ the Archway
28 Adams Street (Corner of Adams & Water Street @ the Archway)
Brooklyn , NY 11201
RSVP encouraged & appreciated.
Please fill out the form at the bottom of this page if you plan on attending. Facebook event found here.
PLEASE NOTE: Submitting an RSVP for this event DOES NOT guarantee entrance. This is a free-access event — entrance will be on a first-come, first-served basis.
---
About the Event.
Nina Boutsikaris will read from her nonfiction debut I'M TRYING TO TELL YOU I'M SORRY: AN INTIMACY TRIPTYCH (Black Lawrence Press 2019) at POWERHOUSE ARENA joined by Claudia Cortese, author of the full-length poetry collection WASP QUEEN (Black Lawrence Press 2016).
Nina Boutsikaris is the author of I'm Trying to Tell You I'm Sorry: An Intimacy Triptych. Her nonfiction has appeared in Third Coast, Assay, Fourth Genre, Redivider, Los Angeles Review, Hobart, and elsewhere, and was included among the Notable Essays in Best American Essays 2016. Her essay "Surrender" was selected for the forthcoming anthology The Best of Brevity: Twenty Groundbreaking Years of Flash Nonfiction. She has taught at the University of Arizona, where she earned her MFA in creative nonfiction, the Gotham Writers' Workshop, The New School, and Catapult.
Of I'm Trying to Tell You I'm Sorry, Chelsea Hodson writes: "No one is safe from Nina Boutsikaris' gaze in this book—she looks at the world and people around her just as intensely as she turns her gaze inward, questioning her desires, her actions, and asking what it means to see something for what it truly is."
Claudia Cortese is a poet, essayist, and fiction writer. Her debut full-length, Wasp Queen (Black Lawrence Press), won Southern Illinois University's Devil's Kitchen Award for Emerging Poetry. Her work has appeared in Blackbird, Black Warrior Review, Crazyhorse, Gulf Coast Online, and The Offing, among others, and she writes reviews for Muzzle Magazine. Cortese is a recipient of the 2018 OUTstanding faculty ally of the year certificate from the LGBTQ+ Center at Montclair State University. The daughter of Neapolitan immigrants, Cortese grew up in Ohio and lives in New Jersey.
Ocean Vuong says of Wasp Queen, "Wasp Queen possesses something permanent and searing at its core: the will to live, even thrive, despite the shackles of childhood, despite even oneself. I finished this book only to read it all over again, finding and losing myself, gladly, at every turn."
An audience Q&A and book signing will follow the readings.
Nina Boutsikaris
Claudia Cortese
RSVP
Bookings are closed for this event.