Thursday Jun 15, 2023
7:00 pm - 10:00 pm
POWERHOUSE @ the Archway
28 Adams Street (Corner of Adams & Water Street @ the Archway)
Brooklyn , NY 11201
Get Tickets Here!
This event will be IN-PERSON – masks recommended. RSVP here!
---
About the Book and Album
Book: Rock 'n' roll may not have toppled the USSR, but it definitely rumbled through its foundations. Unlike the often-saccharine pop music sanctioned by the Soviet state, Ukrainian punk musicians of the 1980s Kyiv underground adapted ideologies of rock to roast the absurdities of late Soviet life, to articulate new ways of being Ukrainian, and to celebrate the cathartic pleasures of collective gatherings organized around musical performances.
This book tells the story of Tantsi (Dances) a 1989 semi-official cassette release by the now-legendary Ukrainian punk band Vopli Vidopliassova, known to fans simply as VV (pronounced "Ve-Ve"). Their disruptive musical sounds, ironic lyrics, use of language, and propulsive performances toyed with the distinctions between official and unofficial Soviet culture. VV's Tantsi exemplifies how Soviet musical cultures existed within an ecosystem of contradictions as entrenched state infrastructures collided with emergent youth subcultures on the quicksand of late Soviet life. Today, Tantsi continues to invite us to dance while we laugh (or cry) at the absurdities of everyday life.
Album: In 1989, the Ukrainian band Vopli Vidopliassova, darlings of the Soviet punk scene, released a semi-official cassette tape called Tantsi ("Dances"). The album contained songs in both Ukrainian and Russian and was recorded in one night, at an adrenaline-fueled DIY session in Kyiv. It was intended by the band members to be nothing more than a demo tape. But soon fans started dubbing the cassette, and for connoisseurs of Soviet punk, the recording quickly gained cult status for its nervy and often hilarious songs poking fun at life in the last years of the USSR. In 2019, the original session tape was re-discovered, and in 2023, Tantsi finally gets its first official release. Featuring the original album fully re-mastered plus some rare bonus tracks, Tantsi is a time capsule from late Soviet Kyiv, where Ukrainian punks were rebelling against the repressive rule from the Kremlin, and imagining new horizons of possibility. Tantsi will be released on vinyl for the first time for Record Store Day 2023, limited to 2,000 copies worldwide.
This event is co-sponsored by Spilka NYC, an independent collective providing people in Ukraine with lifesaving resources and critical supplies in the face of the ongoing Russian invasion and war.
The event will include a performance by local DJ, Stealthy
About the Author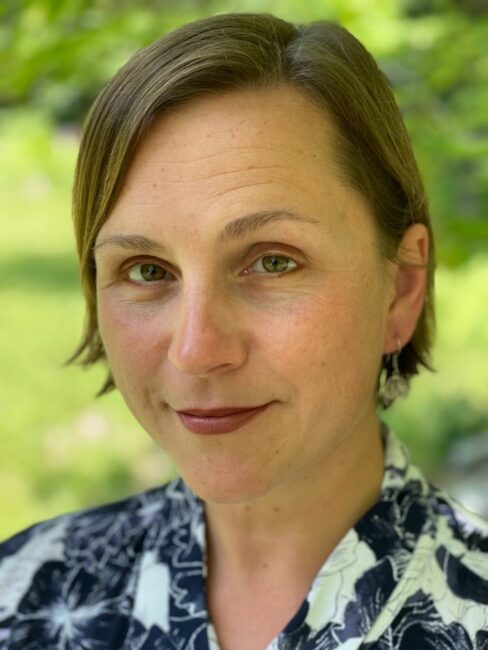 Maria Sonevytsky is an Associate Professor of Anthropology and Music at Bard College. She returned to Bard in 2022, after receiving tenure in Ethnomusicology at the University of California, Berkeley. Her first book, Wild Music: Sound and Sovereignty in Ukraine was published in the Music/Cultures Series of Wesleyan University Press in late 2019, and was awarded the 2020 Lewis Lockwood First Book Prize from the American Musicological Society. Tantsi is her second book.
About the Moderator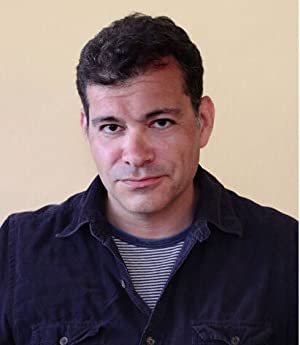 Alex Abramovich teaches in the Cultural Reporting and Criticism program at NYU and writes for the New Yorker and the London Review of Books.