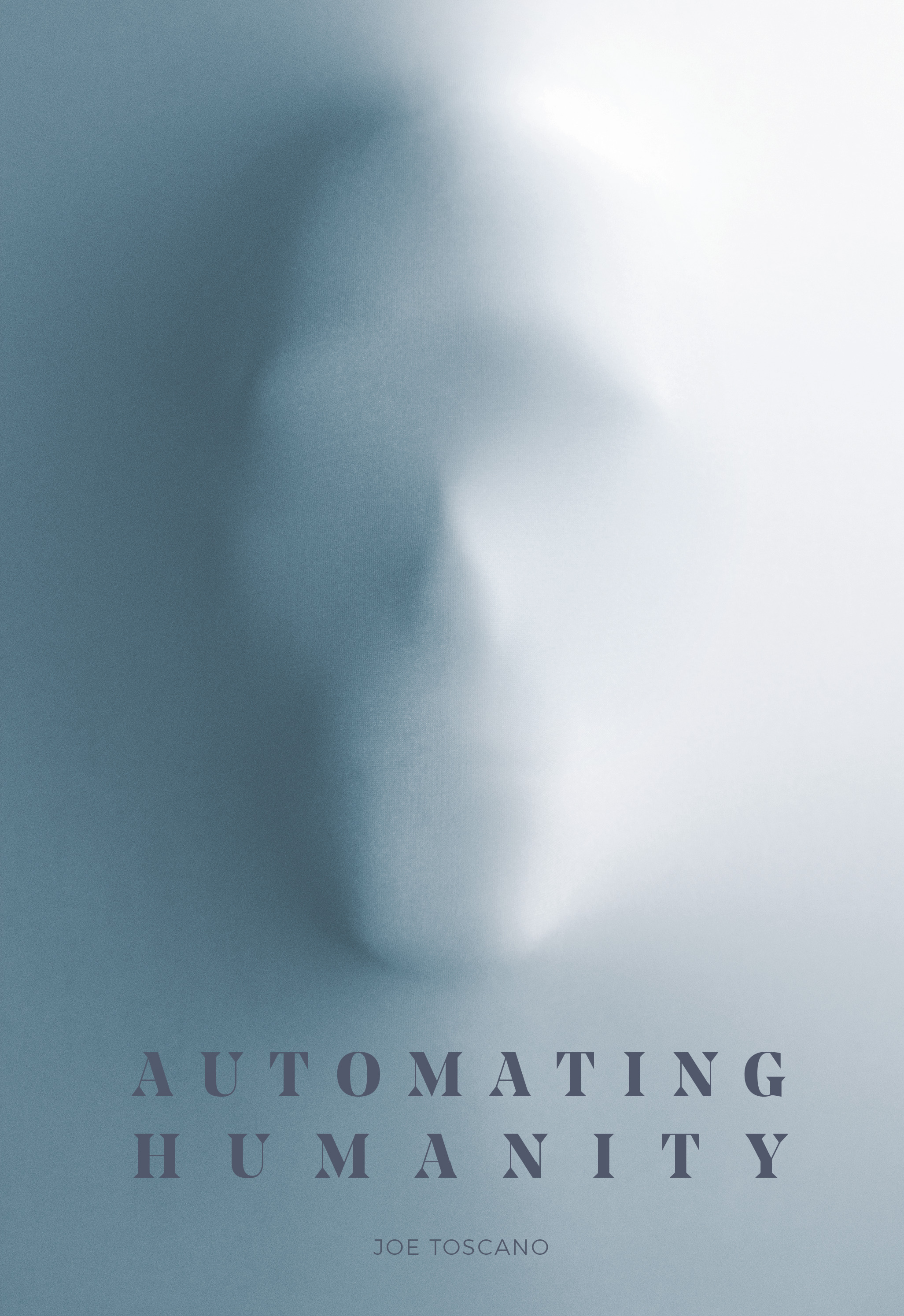 Thursday Feb 21, 2019
6:00 pm - 9:00 pm
Camp David
Building 3, Industry City, 237 36th Street
Brooklyn, NY 11232
RSVP encouraged & appreciated.
Please fill out the form at the bottom of this page if you plan on attending. Facebook event found here.
PLEASE NOTE: Submitting an RSVP for this event DOES NOT guarantee entrance. This is a free-access event — entrance will be on a first-come, first-served basis.
---
About the Book.
Automating Humanity is an insider's perspective on everything Big Tech doesn't want the public to know—or think about: everything from the addictions installed on a global scale to the profits being driven by fake news and disinformation, to the way they're manipulating the world for profit and using our data to train systems that will automate jobs at an explosive, unprecedented scale.
Toscano provides a critique of modern regulation, suggesting how we can create proactive, adaptable regulation that satisfies both the needs of consumer safety and commercial success in the international economy. The content touches on everything from technology, economics, and public policy to psychology, history, and ethics, and is written in a way that is accessible to everyone from the average reader to the technical expert.
About The Author.
Joe Toscano is a former Experience Design Consultant for Google, and has won international awards for his work, including Cannes Lions, Clios, and more. He also writes for international publications like InVision and Adweek, and has been featured in several others. However, in 2017 Toscano decided to step away from his role consulting for Google, due to ethical concerns.
Since leaving his role at Google Toscano has been focused on bringing technology literacy to the masses, which has led to speaking and consulting engagements across the world — more than 19 different states or nations on four different continents in less than a year. These events have ranged from lectures in university classrooms to keynote engagements with world leaders to private consultations with some of the world's leading digital corporations, including R/GA, IBM, SAP, and many more.
About Camp David.
Camp David is a mindfully designed creative co-working space, located in Industry City. Spanning 50,000 square feet and three floors, Camp David provides expansive light filled and fully furnished spaces to work quietly or collaborate with a team. Offering a variety of monthly and yearly packages, memberships to Camp David are inclusive of basic business infrastructure, events, and programming geared towards creative entrepreneurs, freelancers and small businesses.
RSVP
Bookings are closed for this event.