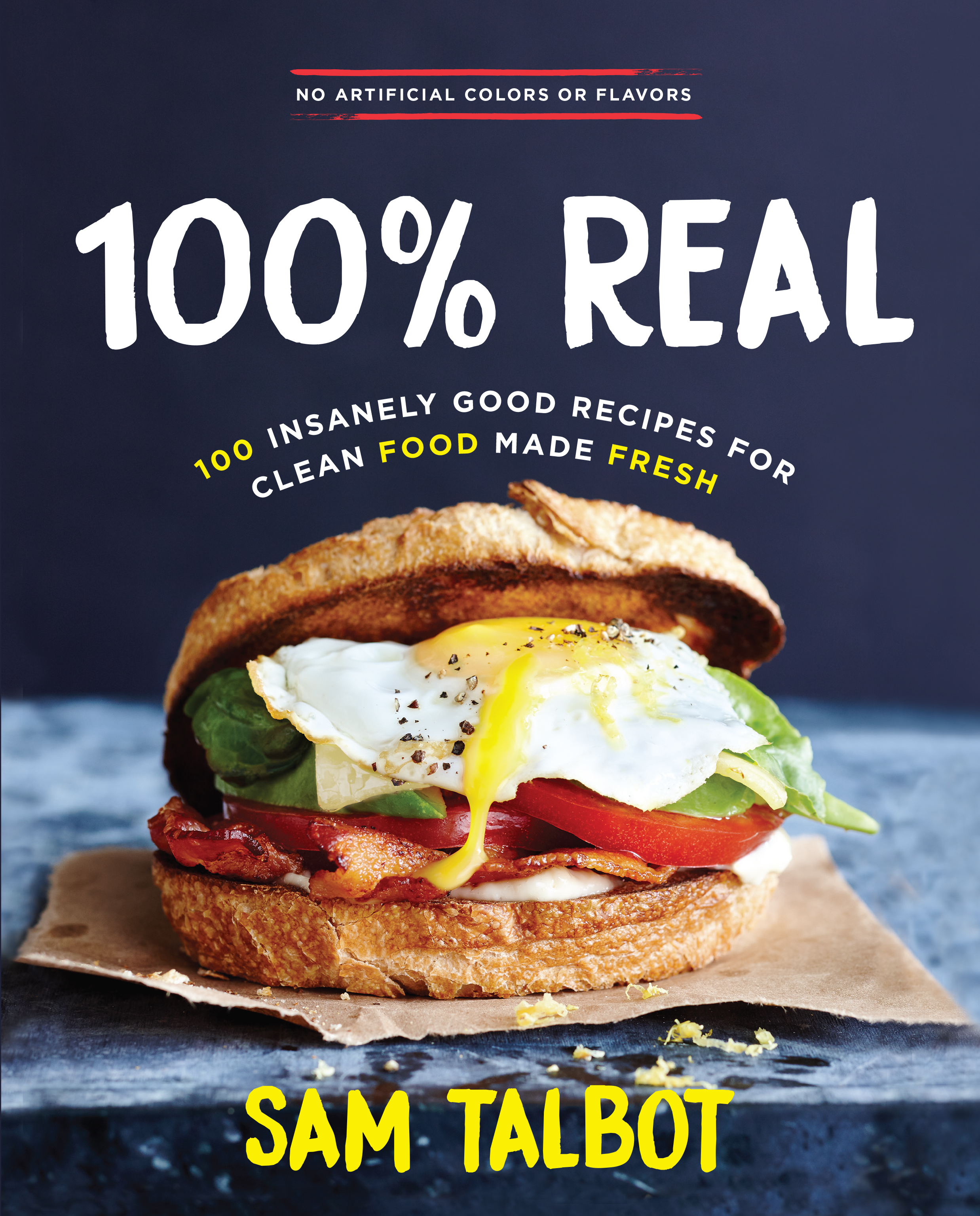 Monday Apr 10, 2017
7:00 pm - 9:00 pm
POWERHOUSE @ the Archway
28 Adams Street (Corner of Adams & Water Street @ the Archway)
Brooklyn , NY 11201
RSVP appreciated:
Please fill out the "Bookings" form at the bottom of this page.
*Disregard the notification that will appear after Booking.*
-or-
Send the name of the event and number of attendees to our RSVP email.
---
Famed TOP CHEF Chef Sam Talbot and owner of the new Greenpoint Restaurant "Pretty Southern" celebrates his Clean Eating Cookbook 100% REAL. Sam will also be offering tastings from the book!
About the Book:
Packed with vibrant personality and 100 whole-food recipes, 100% REAL proves that cooking and eating clean can be satisfying, indulgent, and surprisingly simple. With fresh, seasonal ingredients and easy-to-follow recipes, you'll swoon over each and every dish
Along with Talbot's five-step guide to keeping it real, his game-changing healthy ingredient substitutions for white flour, refined white sugar, etc. and lists of kitchen, fridge and pantry must-haves, this book is a practical guide to un-junking what we feed ourselves. All of the recipes in 100% REAL are noted to be either vegetarian, vegan, gluten-free or dairy-free for fans with dietary restrictions or those interested in eating more wholesome real food. Whatever category you belong to, this book is for you.
Living with type 1 diabetes, Talbot understands how cooking with fresh, nutritious ingredients can be life changing and that message is his mission. Eat. Real. Food. Simple as that!
About the Author:
SAM TALBOT is a chef, author, philanthropist, and television personality. Diagnosed at a young age with type 1 diabetes, he has a deep understanding of the impact of food on life. He was the founding Executive Chef of The Surf Lodge in Montauk, NY, and went on to open Imperial No. Nine at the Mondrian SoHo. He is the chef and owner of Pretty Southern in Brooklyn, NY and the co-founder of Beyond Type 1, a nonprofit organization focusing on the diabetes community.
RSVP
Bookings are closed for this event.