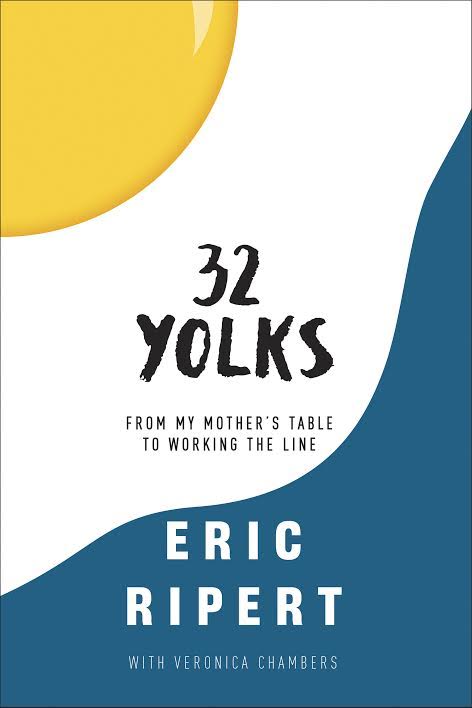 Wednesday Jun 08, 2016
7:00 pm - 9:00 pm
THE POWERHOUSE ARENA [Dumbo]
37 Main Street
Brooklyn, NY 11201
For more information, please call 718.666.3049
RSVP appreciated: RSVP@powerHouseArena.com
-or-
Please fill out the "Bookings" form at the bottom of this page.
---
Michelin star restaurant chef Eric Ripert presents a memoir that tells the coming of age story of a true French chef and international culinary icon.
About 32 Yolks:
Before he earned his third Michelin star at his iconic restaurant, Le Bernardin, the James Beard Award for Outstanding Chef of the Year, became a regular guest judge on Bravo's Top Chef, even before he knew how to make a proper omelet, Eric Ripert was a young boy in the South of France who felt that his world had come to an end. At the age of five, his parents went through a bitter divorce. Eric moved away with his mother, whose new husband, Serge, quickly grew to resent Eric and seemed to delight in making him miserable. The only place Eric felt at home was the kitchen, where his mother tried to cheer him up with lavish meals, and where his friend Jacques, a local chef, introduced Eric to caviar, chocolate mousse, and a future where his lifelong love of food could become something he shared with other people.

This memoir is the story of a young chef coming of age, following Eric's life from childhood through his early twenties, where he finds his home in the brutal, exacting kitchens of legendary chefs like Joel Robouchon.
---
About the Author and Moderator:

Eric Ripert is the chef and co-owner of the New York restaurant Le Bernardin, which holds three stars from the Michelin Guide and has maintained a four-star rating from The New York Times for more than fifteen years. He is chair of City Harvest's Food Council, a New York-based food rescue organization, as well as a recipient of the Legion d'Honneur, France's highest honor. He serves as a regular guest judge on Bravo's Top Chef and is the host of his own PBS TV series Avec Eric, which has won Emmy and James Beard awards. Ripert is the author of four cookbooks, including Avec Eric, On the Line, A Return to Cooking, and Le Bernardin—Four Star Simplicity.
Adam Rapoport is the editor in chief of Bon Appétit. Before coming to Bon Appétit, Adam was GQ's Style Editor, where he covered food, travel, fashion, design, film, and music. He edited the restaurant section at Time Out New York for three years and worked as an editor and writer for the James Beard Foundation's publications office. Adam is a graduate of the University of California, Berkeley, and currently lives in Manhattan with his wife and their son.
RSVP
Bookings are closed for this event.