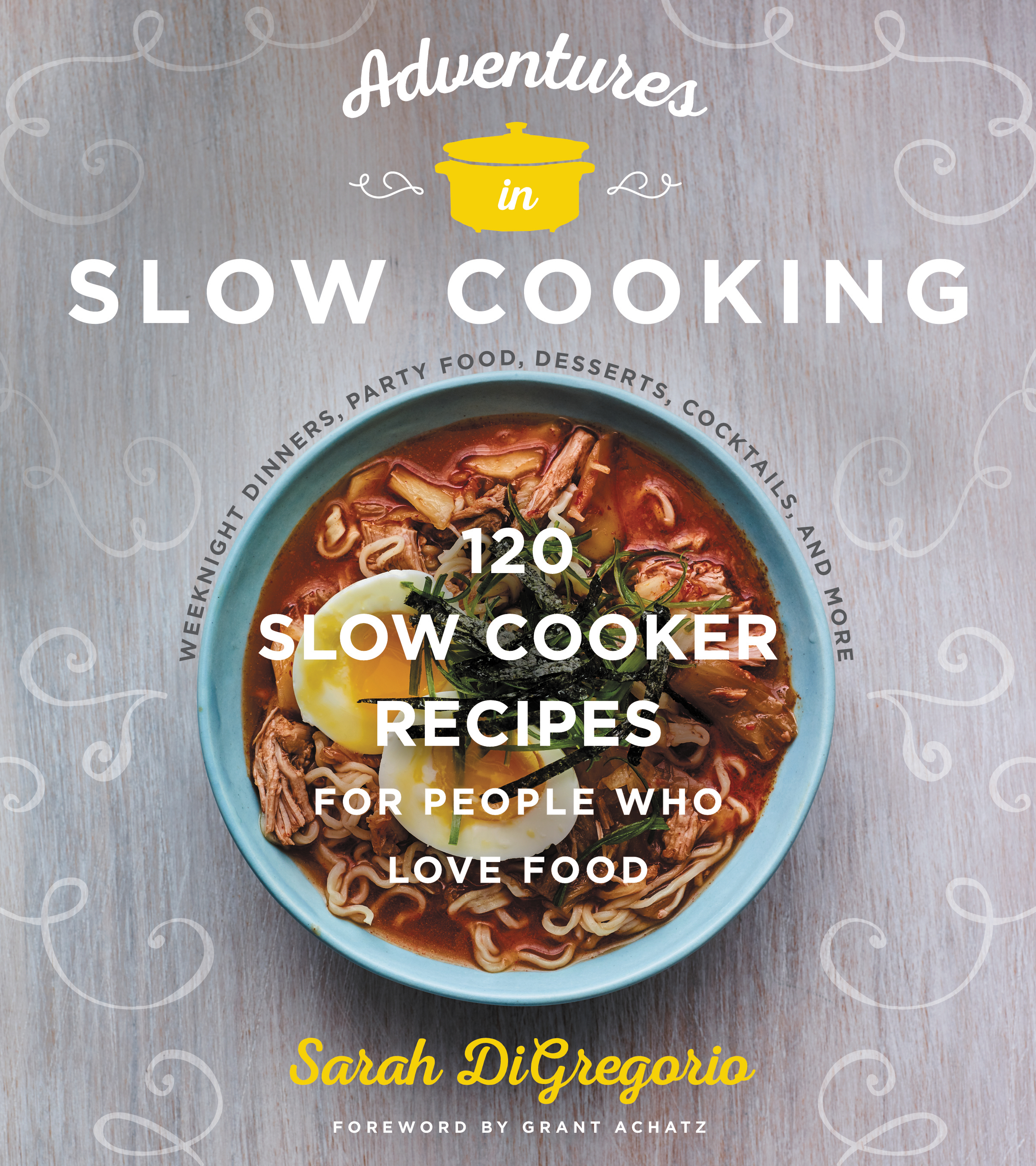 Thursday Oct 12, 2017
7:00 pm - 9:00 pm
POWERHOUSE @ the Archway
28 Adams Street (Corner of Adams & Water Street @ the Archway)
Brooklyn , NY 11201
RSVP appreciated:
Please fill out the "Bookings" form at the bottom of this page.
-or-
Send the name of the event and number of attendees to our RSVP email.
*Disregard the notification that will appear after Booking.*
---
About the Book:
Slow cookers are a Pinterest staple and a nostalgic favorite, but traditional slow cooker food can be bland, overcooked, and underwhelming. Food writer Sarah DiGregorio has reinvented slow cooking for a generation that cooks for fun and flavor. With a foreword by Grant Achatz, a modernist chef and huge advocate of elevated food in the humble slow cooker, ADVENTURES IN SLOW COOKING, takes a fresh approach to reclaim this versatile tool without sacrificing quality or taste.
ADVENTURES IN SLOW COOKING isn't just about getting dinner on the table: Sarah DiGregorio has tested countless techniques to ensure that your slow cooker can make truly delicious food like herb oil poached shrimp or the most perfect sticky toffee pudding for dessert. She brings her expertise into the daunting project of rethinking how to use this magic appliance—such as throwing a biryani dinner party with the slow cooker at the center of the table.
Showcasing a beautiful, engaging design, inviting color photographs, and 120 original, innovative recipes thoroughly tested in a variety of brands of slow cookers, ADVENTURES IN SLOW COOKING provides a repertoire of delicious food for any time of day. Each recipe provides a timeframe as well as information on whether the dish will hold well on warm, providing flexibility for work and dinner schedules when possible. Inside you'll find ideas for flavorful sweet and savory slow cooker dishes, including:
Whipped Feta, Red Pepper and Olive Dip
Granola with Pistachios, Coconut and Cardamom
Italian Deli Mozzarella-Stuffed Meatballs in Lots of Sauce
Spicy Kimchi and Pork Ramen
Orange, Olive and Fennel Chicken Tagine
Daal with Mango and Mustard Seeds
Oxtail and Short Rib Pho
Corn, Mushroom and Zucchini Tamales
Peach-Orange Blossom Jam
Matcha-White Chocolate Pots de Crème
Cardamom-Molasses Apple Upside-Down Cake
Sarah DiGregorio also provides ingenious tips and tricks that will help cooks get the most out of today's slow cookers—few of us knew that our kitchen workhorses could succeed in such diverse tasks.
Complimentary refreshments will be served.
About the Author:
Sarah DiGregorio is a James Beard Award-nominated freelance food writer, editor and recipe developer, and has been working in food media for 14 years. She's been a staff food editor at Food & Wine, Parade, and Food Network Magazine. Most recently, she ran the food section at BuzzFeed. She was a staff writer at the Village Voice, where she covered New York restaurants, chefs, food news and culture. As a freelancer, she has contributed to the New York Times, Wall Street Journal, Saveur, and Gastronomica. Her work has been included in the Best Food Writing Anthologies in 2008, 2010 and 2013. She's also appeared on television as a judge on the Travel Channel's Food Wars. Sarah has a masters in journalism from New York University and a certificate in culinary arts from the New School of Cooking in Los Angeles. She lives in Brooklyn with her husband and daughter.
RSVP
Bookings are closed for this event.