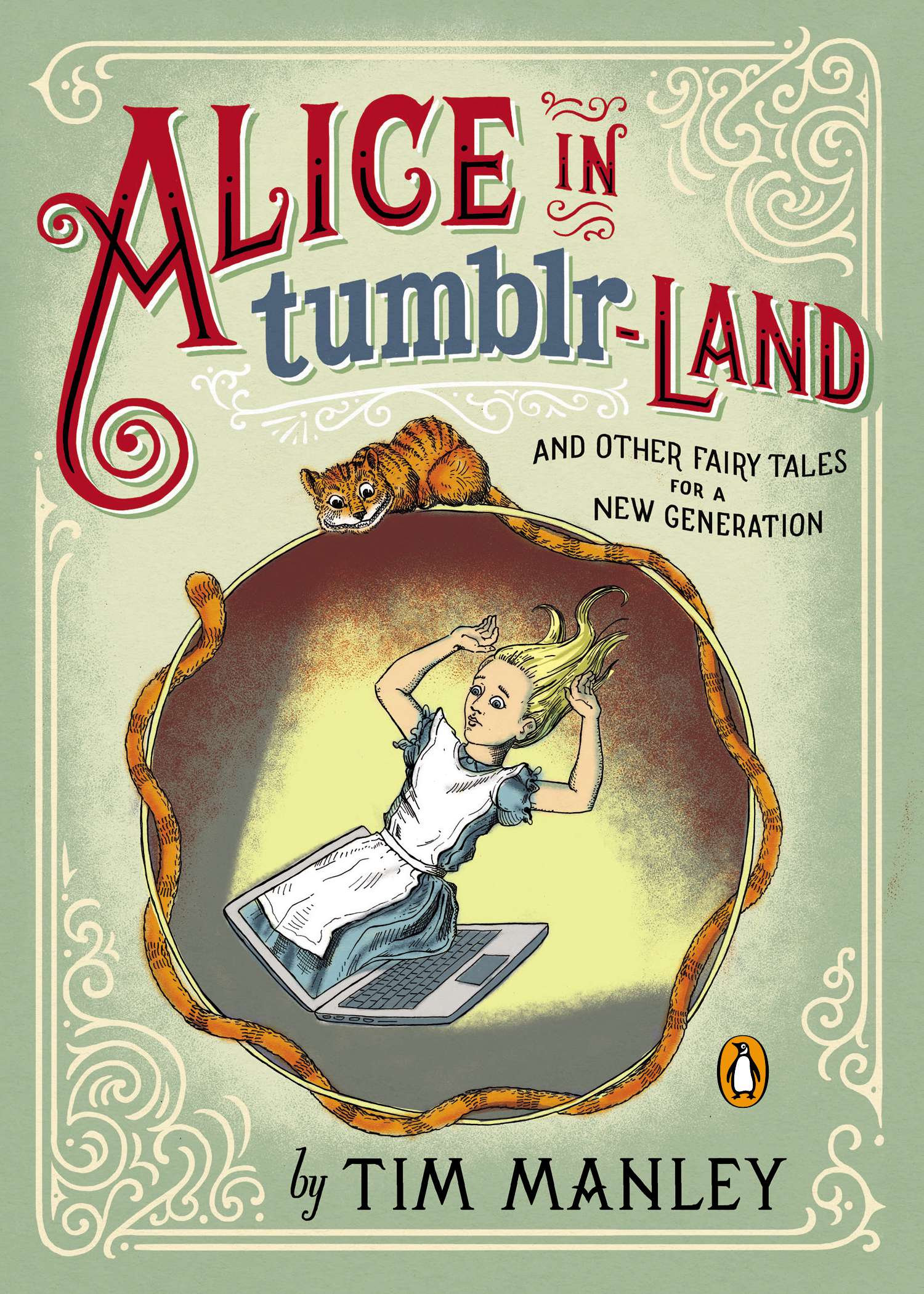 Thursday Nov 14, 2013
7:00 pm - 9:00 pm
THE POWERHOUSE ARENA [Dumbo]
37 Main Street
Brooklyn, NY 11201
For more information, please call 718.666.3049
RSVP appreciated: RSVP@powerHouseArena.com
-or-
Please fill out the "Bookings" form at the bottom of this page.
---
Disney meets Lena Dunham in this illustrated humor book featuring your favorite fairy-tale characters dating and finding their way in 21st-century America. Erin Barker, Tara Clancy, and Jen Lee join Manley in conversation.
About ALICE IN TUMBLR-LAND:
What happens when Peter Pan finally has to get a job? Or Rapunzel gets a buzz cut? When The Ugly Duckling discovers Instagram filters, can she give herself a makeover? What if Goldilocks went gluten-free? Or if Jack and Jill ran up their iPhone bill? Or Snow White had seven Facebook stalkers?
Here are more than one hundred fairy tales, illustrated and re-imagined for today. Instead of fairy godmothers, there's Siri. And rather than big bad wolves, there are creepy dudes on OkCupid. In our brave new world of social networking, YouTube, and texting, fairy tales can once again lead us to "happily ever after"—and have us laughing all the way.
About the Author and Contributors:
TIM MANLEY is a writer and illustrator and the creator of the tumblr Fairy Tales for Twenty-Somethings. His first book, Alice in Tumblr-land: And Other Fairy Tales for a New Generation, will be published by Penguin this November. Tim is also a performer, wedding officiant, and former high school English teacher.
ERIN BARKER is senior producer of science storytelling project The Story Collider (storycollider.org) and a two-time Moth GrandSLAM storytelling champion. One of her stories was included in The Moth's recently released book, The Moth: 50 True Stories. She is also a writer, a copy editor, and a Gryffindor.
TARA CLANCY is a writer and performer. Her writing has appeared in The New York Times Magazine, The Paris Review and The Rumpus. She is also a winner of The Moth GrandSLAM storytelling competition and was recently featured on their podcast. Originally from Queens, Tara now lives in Manhattan with her wife and two sons. More at taraclancy.com.
JEN LEE is the director of Indie Kindred, a new documentary about creative collaboration among independent artists. She is also a performer, publisher and producer, creating resources for off-map thinkers and makers at jenleeproductions.com.
---
For more information, please contact
Justin Levine
email: justin@powerhousearena.com
powerHouse Arena, 37 Main Street, Brooklyn, NY 11201
tel: 212-604-9074 x109
RSVP
Bookings are closed for this event.