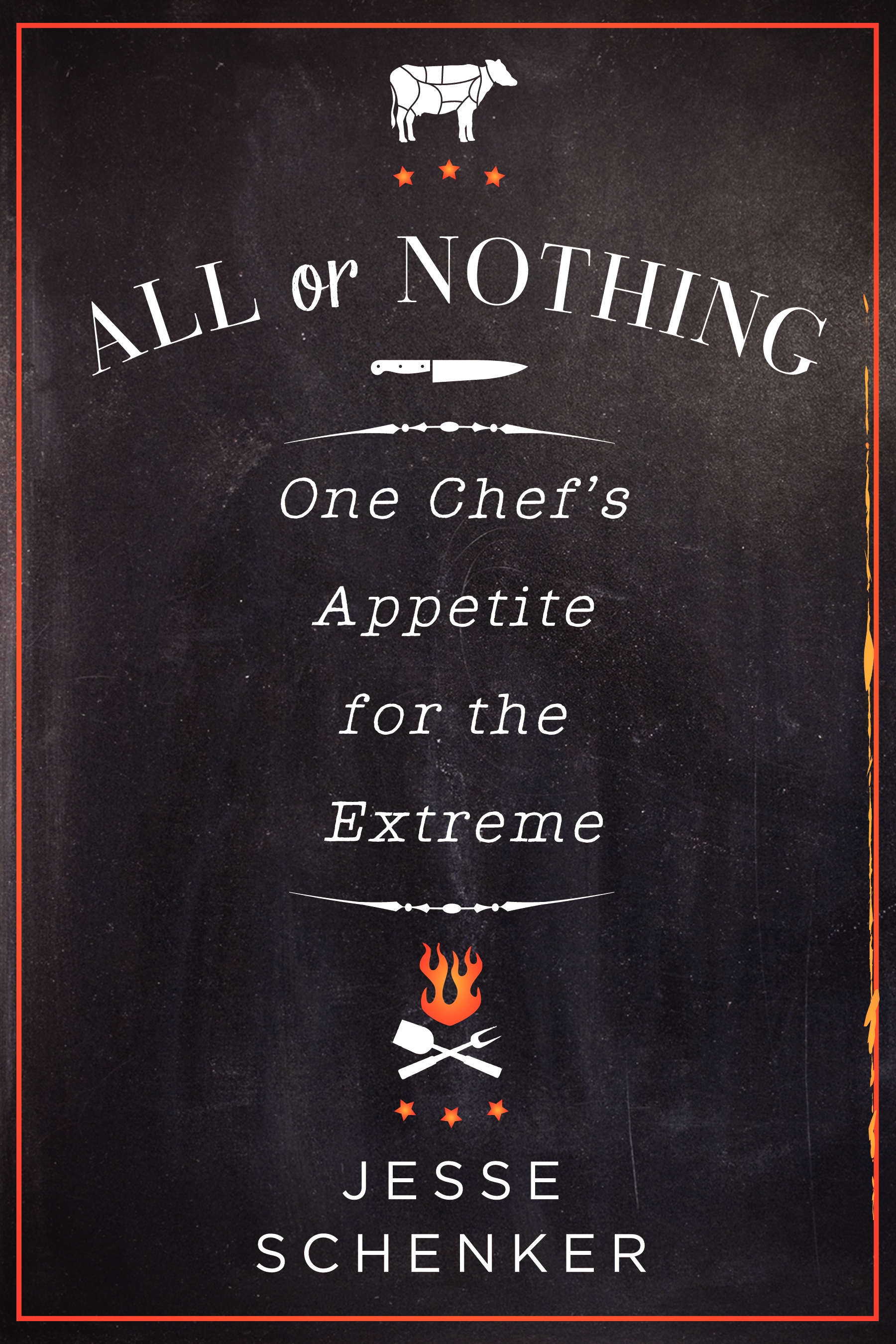 Monday Sep 29, 2014
7:00 pm - 9:00 pm
THE POWERHOUSE ARENA [Dumbo]
37 Main Street
Brooklyn, NY 11201
For more information, please call 718.666.3049
RSVP appreciated: RSVP@powerHouseArena.com
-or-
Please fill out the "Bookings" form at the bottom of this page.
---
Star chef Jesse Schenker celebrates the release of his new memoir, a moving story of obsession, addiction, and a passion for cooking that led to redemption. Saveur's new Editor-in-Chief Adam Sachs joins in conversation.
About All or Nothing: 
Thirty-one-year-old Jesse Schenker has rocketed to the top of the culinary world. An Iron Chef winner and James Beard nominee, he was voted Best New Chef by New York magazine, and his acclaimed Recette was named Best New Restaurant by the New York Times. But Schenker's epic rise masks a little-known past filled with demons and obsession, genius and mania.
Growing up in wealthy suburban Florida, Schenker was introduced to the culinary world—and the world of hard drugs. Becoming a high school dropout addicted to heroin and crack, he was alienated from his family and wanted by the cops. By twenty-one, he had robbed, cheated, and lied to everyone in his life—and had overdosed, been shot at, and nearly beaten to death. His eventual arrest motivated him to get clean.
Schenker learned to channel his obsessiveness and need to get ever "higher" into his career. But his growing success fueled his anxiety, leading to panic attacks and hypochondria. In this startling and down-to-earth memoir, Schenker lays it all on the table for the first time, reflecting on his insatiable appetite for the extreme—which has led to his biggest triumphs and failures—and shares the shocking story of his turbulent life.
About the Author: 
Jesse Schenker is executive chef and owner of The Gander and recette, which he opened with his wife, Lindsay, in New York's Greenwich Village in 2010. Recette is a James Beard Best New Restaurant semifinalist Nominee and received two star reviews from both the New York Times and New York magazine. It was listed as one of Sam Sifton's favorite newcomers of 2010, and was named one of the Best New Restaurants by New York Magazine and one of NYC's 10 most exciting restaurants by Manhattan magazine. The James Beard Rising Star semifinalist was included in Zagat's "30 Hottest Chefs Under 30" and Forbes's "30 Under 30," was named one of the Best New Chefs by New York magazine, and beat Chef Geoffrey Zakarian in an Iron Chef America battle. He lives in New York City with his wife and two children.
RSVP
Bookings are closed for this event.