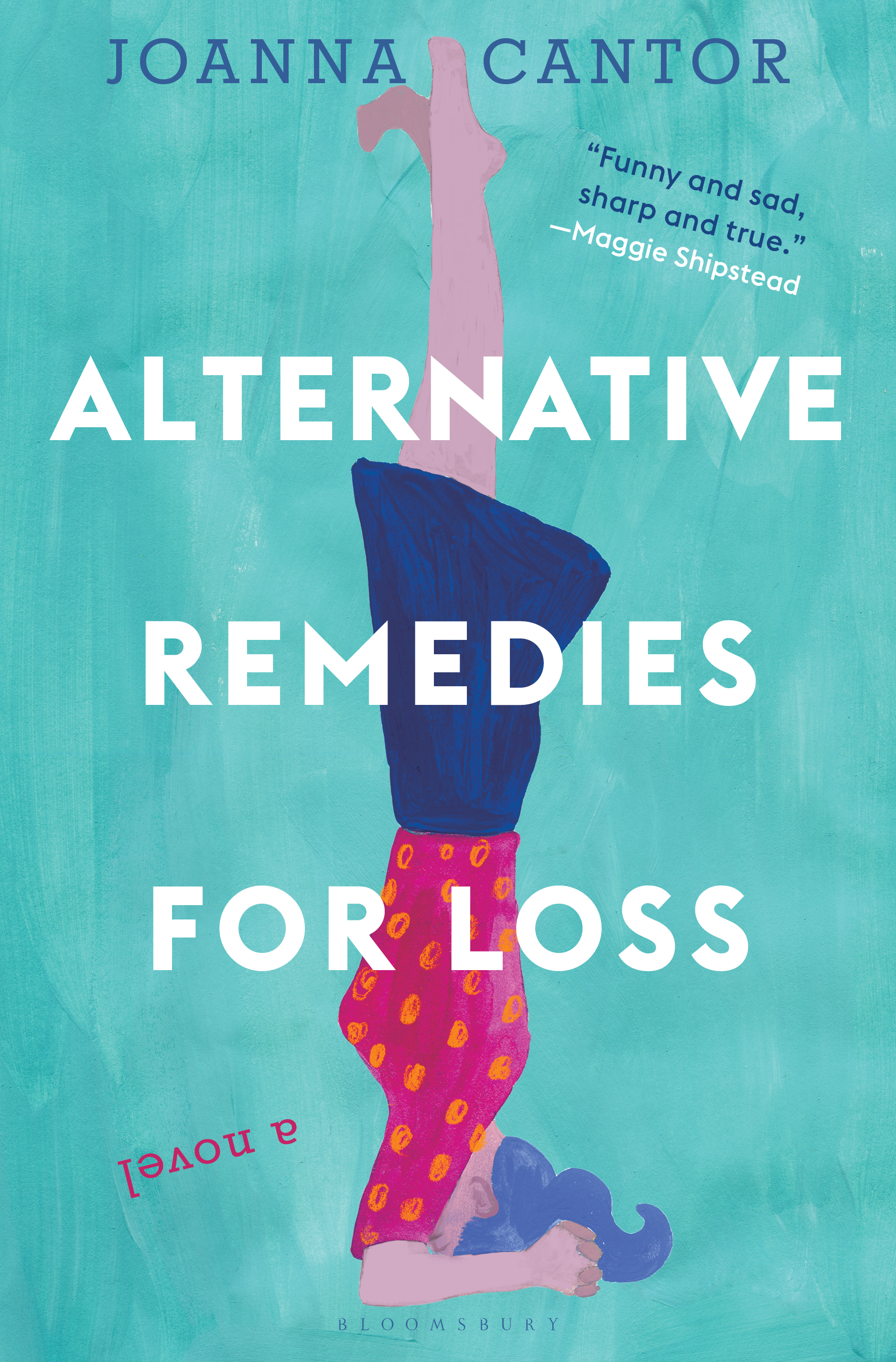 Tuesday May 08, 2018
7:00 pm - 9:00 pm
POWERHOUSE @ the Archway
28 Adams Street (Corner of Adams & Water Street @ the Archway)
Brooklyn , NY 11201
RSVP appreciated. Please fill out the form at the bottom of this page if you plan on attending.
PLEASE NOTE: Submitting an RSVP for this event DOES NOT guarantee entrance. This is a free-access event — entrance will be on a first-come, first-served basis.
---
About the Book.
Addictively readable and appealingly honest, Alternative Remedies for Loss is a dazzling, redemptive novel from debut author Joanna Cantor. At twenty-two, Olivia Harris finds herself in the scarily open-ended stage of early adulthood while grieving the still- fresh loss of her mother. Her two older brothers are settled, with partners and careers; her father shocks them all when he announces that his new girlfriend will be joining them on a family trip. Olivia feels entirely alone and adrift.
Desperate for a fresh start, Olivia impulsively puts off her final semester of college, nabbing an entry-level job at a New York film production company. Throwing herself headlong into the frenzy and glamour of the Manhattan media world, she navigates demeaning bosses and fends off lecherous older men. With a series of almost-comical missteps, Olivia manages to piece together a temporary life of sorts. But it's only when she makes a startling discovery about her mother's past that her immediate future begins to take shape. Clearing out her mother's things, Olivia discovers two love letters addressed to her mother, signed only with the letter "F." The mystery of F will take her halfway across the globe, to an ashram in India, on a journey that will reconfigure everything she thought she knew about her family and her own place in the world.
A slyly funny, satisfying coming-of-age novel, Alternative Remedies for Loss is a keenly observed contemplation of what it means to lose a parent and how we fumble our way into our own futures. Joanna Cantor has a wonderful command of suspense, wit, and seamless storytelling. Her exceptional debut will break and mend your heart in an all-consuming, unforgettable read.
About the Author.
Joanna Cantor holds an MFA from Brooklyn College and a BA from Colorado College. She was the 2014 recipient of a Vermont Studio Center Fellowship. She lives in Brooklyn.
About the Moderator.
Joanna Hershon is the author of four novels: Swimming, The Outside of August, The German Bride and A Dual Inheritance (May,2013, Ballantine).  Her writing has appeared in (among other places)The New York Times, One Story, The Virginia Quarterly Review, the literary anthologies Brooklyn Was Mine and Freud's Blind Spot, and was shortlisted for the 2007 O. Henry Prize Stories. She's an adjunct assistant professor in the Creative Writing department at Columbia University and lives in Brooklyn with her husband, painter Derek Buckner, and their twin sons.
RSVP
Bookings are closed for this event.