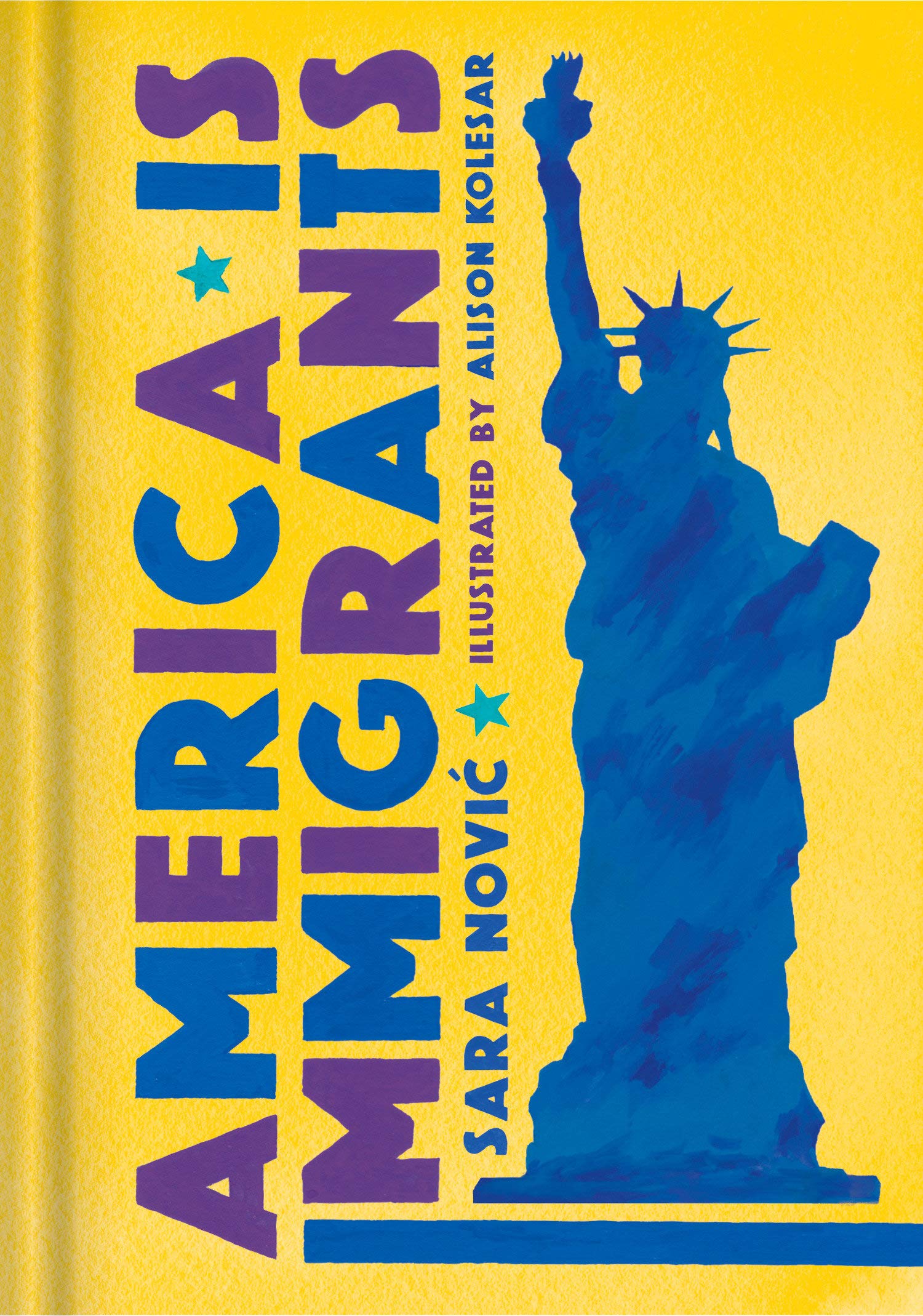 Friday Oct 25, 2019
7:00 pm - 9:00 pm
POWERHOUSE @ the Archway
28 Adams Street (Corner of Adams & Water Street @ the Archway)
Brooklyn , NY 11201
RSVP encouraged & appreciated.
Please fill out the form at the bottom of this page if you plan on attending. Facebook event found here.
PLEASE NOTE: Submitting an RSVP for this event DOES NOT guarantee entrance. This is a free-access event — entrance will be on a first-come, first-served basis.
---
About the Book.
This vibrant volume brings American immigrant stories to life in short biographies written by award-winning writer Sara Nović with charming full-color illustrations by Alison Kolesar. This is a deeply personal project – Nović is an American raised in a family of multigenerational immigrants, and Kolesar migrated from Scotland as a young woman. And at a time when public debate is focused on who belongs in America, this book honors the crucial contributions of our friends and neighbors who have chosen to make this country their home. Featured within are a wide range of immigrants – from war heroes to fashion designers, Supreme Court justices to pop stars, athletes to civil rights leaders, including:
Madeleine Albright • Isabel Allende • Mario Andretti • Desi Arnaz •Isaac Asimov • George Balanchine • Gisele Bundchen • Willem de Kooning • Oscar De La Renta • Marlene Dietrich • Albert Einstein• Alexander Hamilton • Alfred Hitchcock • Enrique Iglesias • Iman • Grace Jones • Henry Kissinger • Mila Kunis • Heddy Lamarr • Joni Mitchell • Pedro Martinez • Yoko Ono• Sidney Poitier • Wolfgang Puck • Rihanna • M. Night Shyamalan • Nikola Tesla • The von Trapps • Elie Wiesel • Anna Wintour • and many more
AMERICA IS IMMIGRANTS is a creative anthology that includes over 100 full-color portraits as well as roundups of immigrant influence on music, food, technology, and more, making it a beautiful addition to any book lover's collection. But in addition to being the perfect gift book, it is also an antidote to this time of border walls and Muslim bans. It deals with powerful, timely themes of immigration, patriotism, the meaning of democracy, and the interest and strength to be found in diversity.
About The Author.
Sara Nović holds an MFA in fiction and literary translation from Columbia University, and is an assistant professor of creative writing at Stockton University. Her first novel, Girl at War, won the American Library Association's Alex Award, and was a finalist for the Los Angeles Times Book Prize.

About The Illustrator
.
Alison Kolesar grew up in Edinburgh, Scotland, and earned a history degree from the University of Oxford and a master's in art history from the Courtauld Institute in London before immigrating to the United States at the age of twenty-five. She has illustrated everything from people and plants to maps and machines.
RSVP
Bookings are closed for this event.