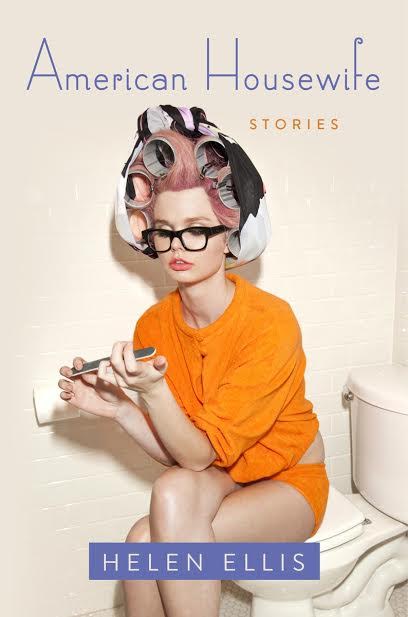 Tuesday Jan 12, 2016
7:00 pm - 9:00 pm
THE POWERHOUSE ARENA [Dumbo]
37 Main Street
Brooklyn, NY 11201
For more information, please call 718.666.3049
RSVP appreciated: RSVP@powerHouseArena.com
-or-
Please fill out the "Bookings" form at the bottom of this page.
---
A sharp and delightfully unhinged collection of stories set in the dark world of domesticity, American Housewife features murderous ladies who lunch, celebrity treasure hunters, and the best bra fitter south of the Mason Dixon line.

About American Housewife:
"Hilarious and moving, terrifying and shockingly strange, every page of American Housewife is driven by the fierce and fearless voice of Helen Ellis.  On the outside, these housewives look like Jackie O.  But on the inside, they are all burning with passion and rage.  This book is feminism with teeth and a southern drawl.  Red lipstick and a baseball bat.  And I could not stop reading and laughing and cheering each of these women over the finish line." –Hannah Tinti, author of The Good Thief

Meet the women of American Housewife: they wear lipstick, pearls, and sunscreen, even when it's cloudy. They casserole. They pinwheel. They pump the salad spinner like it's a CPR dummy. And then they kill a party crasher, carefully stepping around the body to pull cookies out of the oven. These twelve irresistible stories take us from a haunted prewar Manhattan apartment building to the set of a rigged reality television show, from the unique initiation ritual of a book club to the getaway car of a pageant princess on the lam, from the gallery opening of a tinfoil artist to the fitting room of a legendary lingerie shop. Vicious, fresh, and nutty as a poisoned Goo Goo Cluster, American Housewife is an uproarious, pointed commentary on womanhood.
About the Author:
Helen Ellis is the acclaimed author of Eating the Cheshire Cat. She is a poker player who competes on the national tournament circuit. Raised in Alabama, she lives with her husband in New York City.
RSVP
Bookings are closed for this event.