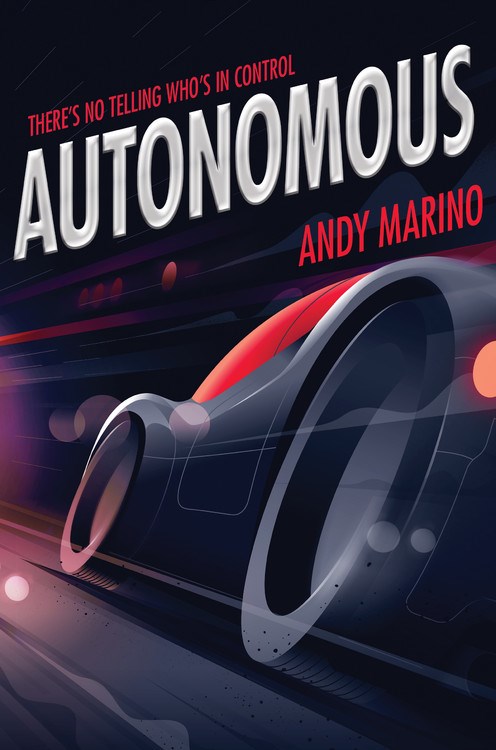 Tuesday Apr 10, 2018
7:00 pm - 9:00 pm
POWERHOUSE @ the Archway
28 Adams Street (Corner of Adams & Water Street @ the Archway)
Brooklyn , NY 11201
RSVP appreciated. Please fill out the form at the bottom of this page if you plan on attending.
PLEASE NOTE: Submitting an RSVP for this event DOES NOT guarantee entrance. This is a free-access event — entrance will be on a first-come, first-served basis.
---
About the Book.
Autonomous by Andy Marino combines social media stakes with jaw-dropping, high-tech action for a road trip saga like no other. The Fast and the Furious meets Stephen King's Christine in this story about a group of friends and a cutting-edge driverless car (OTTO) that taps into their online profiles, unlocking deep secrets that put the entire group in danger. Readers are encouraged to buckle up—once inside Autonomous, there's no escaping until the finish!
William Mackler is about to go on the road trip of a lifetime. After winning a contest-and nearly dying in the process-he becomes the proud owner of Autonomous, a driverless car that knows where you want to go before you do. #Worthit! To sweeten the deal he gets to pick three friends to go with him on a cross-country trip. For William, a reckless adrenaline junkie, this is the perfect last hurrah before he and his friends go their separate ways after graduation.
But Autonomous is more than just a car without a steering wheel. It's capable of downloading all of the passengers' digital history-from the good, to the bad, to the humiliating. The information is customized into an itinerary that will expose a few well-kept secrets, but it will also force William to face some inner demons of his own. Think you know Autonomous? The real question is, how much does Autonomous know about you?
About the Author.
Andy Marino was born and raised in upstate New York, and currently lives in New York City with his wife and two cats. He's also the author of Unison Spark, Uncrashable Dakota, and The Door. You can visit him at andy-marino.com or on Twitter @Andy_Marino.
RSVP
Bookings are closed for this event.