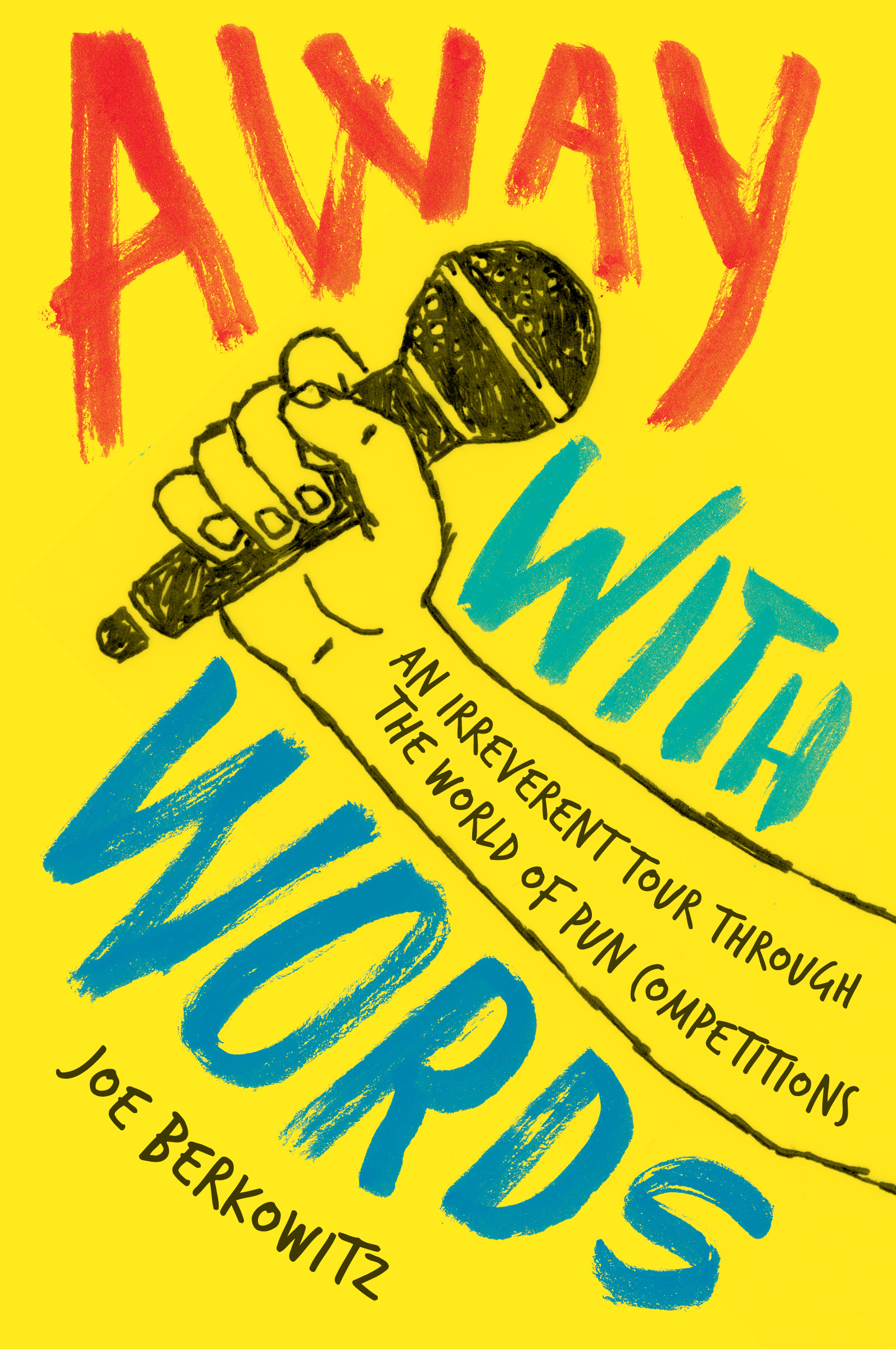 Tuesday Jun 13, 2017
7:00 pm - 9:00 pm
POWERHOUSE @ the Archway
28 Adams Street (Corner of Adams & Water Street @ the Archway)
Brooklyn , NY 11201
RSVP appreciated:
Please fill out the "Bookings" form at the bottom of this page.
-or-
Send the name of the event and number of attendees to our RSVP email.
*Disregard the notification that will appear after Booking.*
---
Join us for a night of storytelling, jokes, and pun games to celebrate the release of Away With Words! Featuring appearances by Dana Schwartz, Ariel Dumas, Jerzy Gwiazdowski, and the Champions of Punderdome!
About the Book:
AWAY WITH WORDS is a hilarious and heartwarming romp through the world of competitive punning, and makes a perfect addition to any wordplay-lover's library.
In a world where the corny is commended and the punniest reigns supreme, one writer must conquer his fears in order to compete with the greats in the ultimate battle of wit and wordplay. AWAY WITH WORDS: An Irreverent Tour Through the World of Pun Competitions finds entertainment writer Joe Berkowitz narrating his journey into the heart of the competitive punning world, introducing us to a quirky crew of contestants and the riotous tournaments that regularly celebrate the art of the pun. A delightful and witty narrative, AWAY WITH WORDS will elicit laugh after laugh—and, yes, the occasional bad-pun-induced groan—as Joe relates his firsthand experiences with competitive punning and all of the people, the places, and the defiant passion that fuel this thriving comedy scene.
About the Author:
Joe Berkowitz is an editor and staff writer at Fast Company, covering entertainment and pop culture. He is the co-author of You Blew It!: An Awkward Look at the Many Ways in Which You've Already Ruined Your Life.
RSVP
Bookings are closed for this event.