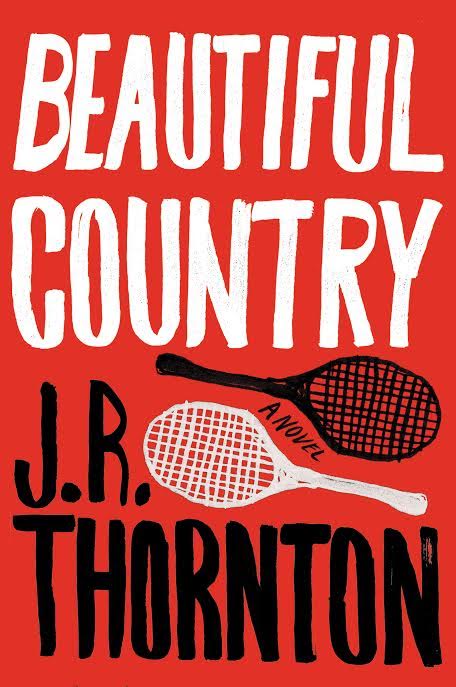 Tuesday Apr 19, 2016
7:00 pm - 9:00 pm
THE POWERHOUSE ARENA [Dumbo]
37 Main Street
Brooklyn, NY 11201
For more information, please call 718.666.3049
RSVP appreciated: RSVP@powerHouseArena.com
-or-
Please fill out the "Bookings" form at the bottom of this page.
---
Set in modern day China, Beautiful Country centers on the friendship between an American and a Chinese boy, and explores a union against the backdrop of a quickly changing country.
About Beautiful Country:
Chase Robertson arrives in Beijing as a fourteen-year-old boy still troubled by the recent death of his older brother. He discovers a country in transition; a society in which the dual systems of Communist Era state control and an emerging entrepreneurial culture exist in paradox.

A top ranked junior tennis player in the U.S., Chase joins the practices of the Beijing National Junior Tennis Team and is immersed in the brutal, cut-throat world of Chinese sport. It is a world in which gifted children are selected at the ages of six or seven for specialized sport schools where they devote their entire youth to the pursuit of athletic excellence and are paid as professionals by the state. Athletes find themselves compelled to do anything possible to succeed—right or wrong. Those who fail to reach the pinnacle are cast aside and are left facing a desperate future without hope.

In China, Chase gains access to a culture rarely open to Westerners, and soon finds himself caught up in secrets. When his closest friend and teammate turns to him for help, Chase is faced with the dilemma of what to do when friendship, rules, and morals are in conflict.

A big-hearted debut, Beautiful Country explores a friendship against the backdrop of a quickly changing country.
About the Author:
JR Thornton studied History, English and Chinese at Harvard College, graduating in 2014. He was an internationally ranked junior tennis player and a member of the 2012 Ivy League winning Harvard men's tennis team. He lived in Beijing as a teenager and returned last year to undertake a fellowship as a writer-in-residence at the International Writer's Center at Beijing Normal University. He lives in Palm Beach, Florida.
RSVP
Bookings are closed for this event.