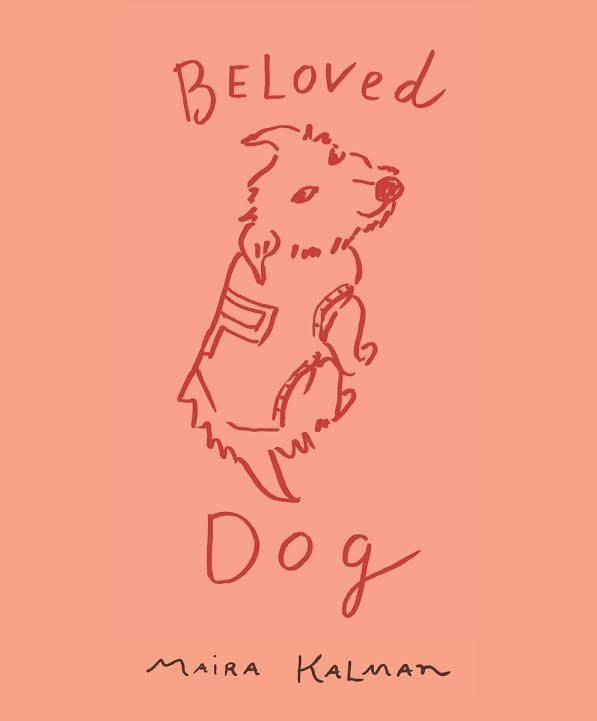 Wednesday Oct 28, 2015
7:00 pm - 9:00 pm
THE POWERHOUSE ARENA [Dumbo]
37 Main Street
Brooklyn, NY 11201
For more information, please call 718.666.3049
RSVP appreciated: RSVP@powerHouseArena.com
-or-
Please fill out the "Bookings" form at the bottom of this page.
---
This renowned artist and author explores the joys of lessons of having "the dearest, funniest, lovingest, loyalist" of friends – a canine companion.  Bob Morris joins her in conversation.
About Beloved Dog:
Maira Kalman's style is instantly recognizable – from books like And the Persuit of Happiness and The Principles of Uncertainty, to her collaboration with Michael Pollan on illustrated Food Rules and her bestselling edition of Strunk and White's The Elements of Style, her work is both joyful and wise.
In Beloved Dog Kalman takes her inspiration not only from the dog in her life (her beloved Irish Wheaton Pete) but the dogs she has encountered along the way.  With wise words and whimsical pictures, Kalman celebrates the sage lesson animals teach us – that life reveals the best of itself when we live fully in the moment and extend unconditional love.
About the Author and Moderator:
Maira Kalman is an illustrator, an author, and a designer. She is the author of And the Pursuit of Happiness and The Principles of Uncertainty. She is the illustrator of Michael Pollan's Food Rules and the bestselling edition of William Strunk and E. B. White's The Elements of Style. Kalman's work is shown at the Julie Saul Gallery in Manhattan.
Bob Morris is the author of Bobby Wonderful, Crispin the Terrible and Assisted Loving, which
received honors from the American Library Association, Lambda Literary Association and was a
New York Times editor's choice.  A frequent contributor to the Times and other publications, he
has also been a commentator on NPR's All Things Considered and a collaborator with Diahann
Carroll on her NAACP award winning memoir, The Legs Are The Last To Go.
RSVP
Bookings are closed for this event.