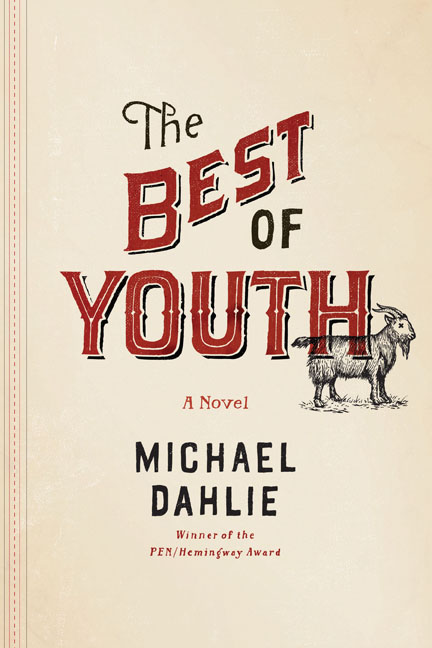 Wednesday Jan 23, 2013
7:00 pm - 9:00 pm
THE POWERHOUSE ARENA [Dumbo]
37 Main Street
Brooklyn, NY 11201
For more information, please call 718.666.3049
RSVP appreciated: RSVP@powerHouseArena.com -or- please fill out the "Bookings" form at the bottom of this page
PEN/Hemingway winner Michael Dahlie celebrates his latest. A must-read for any disaffected twenty-something Brooklynite who's ever fantasized about coming into a lot of money or starting a literary magazine. WNYC's Chris Bannon interviews the author.
---
About Best of Youth:
After his parents are killed in a freak boating accident off the coast of Martha's Vineyard, twenty-four-year-old Henry Lang inherits fifteen million dollars and naively moves to Williamsburg, Brooklyn, to live the disillusioned life that he believes a twenty-something should be living: dining over grilled sausage and artisanal beer, investing in a hip literary magazine, falling hopelessly in love, and striving to realize his dream as a writer.
THE BEST OF YOUTH: A Novel is Michael Dahlie's follow up to the Pen/Hemingway winner A Gentleman's Guide to Graceful Living (2008), praised by Janet Maslin in the New York Times as "a discreetly charming book." In a similar spirit, Dahlie crafts the unlikely romantic tale of Henry, the heartwarming protagonist, who just can't seem to catch a break amid the roaring hipster mecca of Williamsburg, with its highbrow literary critics and alluring tattooed women. THE BEST OF YOUTH acts as a send-up of literary life, modern culture, and the meaning of fame, yet it is at Henry's cost, as he struggles to find himself among the overwhelming youth culture of the present.
Things fall apart for Henry in catastrophic ways when he agrees to ghostwrite a young adult novel entitled The Best of Youth for a seemingly charismatic but drug-addicted and ultimately violent celebrity actor, Jonathan Kipling.
THE BEST OF YOUTH is a moving, deeply witty, contemporary coming-of-age-tale. With a literary force comparable to Jonathan Franzen and Richard Russo, Dahlie crafts a sharp, stimulating novel that, at its conclusion, is more than a worthy work of comedy, but a channel of an intense sense of love for the characters and a compelling feeling of artistic and human transcendence.
---
About Michael Dahlie:

Michael Dahlie won the 2009 PEN/Hemingway Award for his novel A Gentleman's Guide to Graceful Living, and he received a Whiting Writer's Award in 2010. He is currently the Booth Tarkington Writer-in-Residence at Butler University in Indianapolis, Indiana.
About Chris Bannon:
Vice President for Content Development and Production at WNYC Radio, Chris Bannon has spent more than 20 years working in public broadcasting in a variety of ways, including membership and development, live radio comedy-variety show production, news, digital media and programming. At WNYC, among other projects he led the launch of Classical 105.9 WQXR as a public radio station. He currently oversees WNYC's The Leonard Lopate Show and Soundcheck, as well as national series Studio 360, Freakonomics Radio and Here's The Thing.
---
For more information, please contact
Julie Buntin, Events Coordinator
email: julie@powerhousearena.com 
powerHouse Arena, 37 Main Street, Brooklyn, NY 11201
tel: 212-604-9074 x109
RSVP
Bookings are closed for this event.