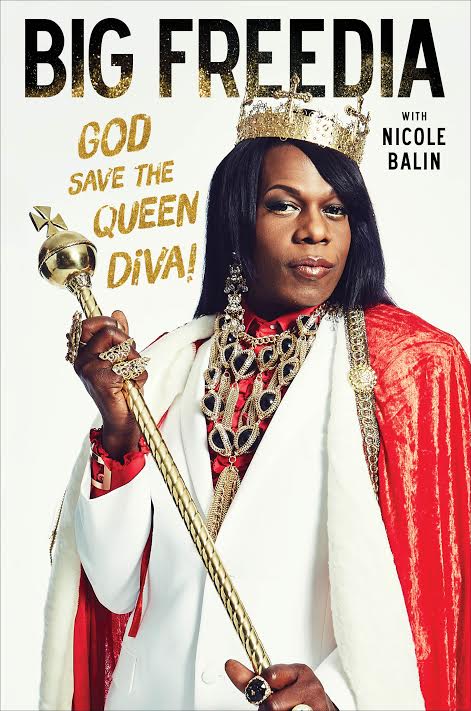 Wednesday Jul 08, 2015
7:00 pm - 9:00 pm
THE POWERHOUSE ARENA [Dumbo]
37 Main Street
Brooklyn, NY 11201
For more information, please call 718.666.3049
RSVP appreciated: RSVP@powerHouseArena.com
-or-
Please fill out the "Bookings" form at the bottom of this page.
---
In her frank memoir, Freedia showcases the relationship between her personal life and her career as an artist: being a "twerking sissy" is not just a job, it's a salvation.
About Big Freedia:
In Big Freedia: God Save the Queen Diva! Freedia shares the inside story of her path to fame, the peaks and valleys of her personal life, and the liberation that Bounce music brings.
In her memoir, Freedia reflects on:
Her background with gospel music and how it built a foundation for Freedia's bounce career.

Coming out to friends & family and proudly joining the LGBT community.

Surviving in the worst neighborhoods of New Orleans, and losing loved ones to street violence, drug overdoses, and jail.

Surviving Hurricane Katrina by living on her roof for two days with three adults and two babies.

Finding salvation, solace, and peace through Bounce music, and how she shares this message with fans and encourages self-acceptance.
As the "undisputed ambassador" of the energetic, New Orleans-based Bounce movement, Big Freedia isn't afraid to twerk, wiggle, and shake her way to self-confidence, and encourages her fans to do the same.
About the Author and Moderator:
Big Freedia is a New Orleans hip-hop musician known for bringing Bounce music from the underground to the forefront of the music industry and for her outrageous live performances. Freedia is also the current star of the Fuse reality show "Big Freedia: Queen of Bounce," which is the station's most popular reality show.
Eric Shorey is a recent graduate of the New School for Social Research Liberal Studies MA program. He currently writers about pop-culture, music, and LGBT issues for Pitchfork, Vice, MTV Iggy, NewNowNext, GeeksOut, and the Backlot. Lately, his focus has been on hip-hop made by queer artists and New York's underground nightlife scene. He also co-runs the DIY gallery space Morgan Avenue Underground and performs around Brooklyn as DJ Accident Report.
RSVP
Bookings are closed for this event.