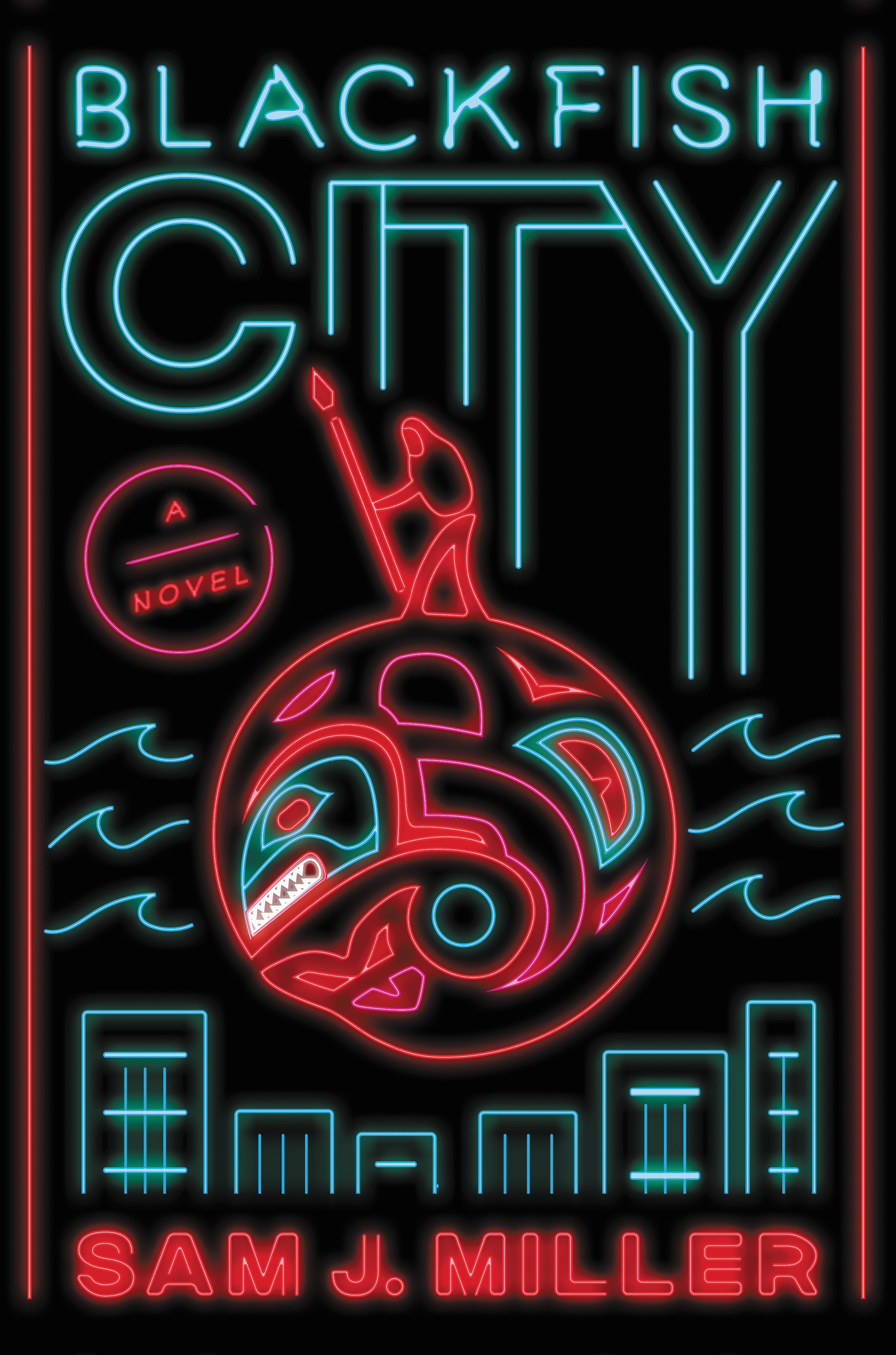 Tuesday Apr 24, 2018
7:00 pm - 9:00 pm
POWERHOUSE @ the Archway
28 Adams Street (Corner of Adams & Water Street @ the Archway)
Brooklyn , NY 11201
RSVP appreciated. Please fill out the form at the bottom of this page if you plan on attending.
PLEASE NOTE: Submitting an RSVP for this event DOES NOT guarantee entrance. This is a free-access event — entrance will be on a first-come, first-served basis.
---
About the Book.
Publishers Weekly calls Blackfish City "an ambitious, imaginative, and big-hearted dystopian ensemble." In a political moment as surreal and terrifying as the one we're in, where hate and fearmongering and cyber-aggression and climate change seem destined to destroy us, only science fiction is equal to the task of speaking to our anxieties as well as our hopes.
After the climate wars, a floating city called Qaanaaq is constructed in the Arctic Circle, a remarkable feat of mechanical and social engineering, complete with geothermal heating and sustainable energy. The city's denizens have become accustomed to a roughshod new way of living; however, the city is starting to fray along the edges—crime and corruption have set in, the contradictions of incredible wealth alongside dire poverty are spawning unrest, and a new disease called "the breaks" is ravaging the population.
When a strange new visitor arrives—a woman riding an orca, with a polar bear at her side—the city is entranced. The "orcamancer," as she is called, very subtly brings together four people—each living on the periphery—to stage unprecedented acts of resistance. There's Fill, privileged but suffering from "the breaks," unsure who to turn to and desperate to keep the disease a secret. Kaev is a celebrated fighter, a "journeyman" athlete who throws fights to younger fighters in order to earn a living—and favor—from the leader of a local crime syndicate. Ankit is a professional, serving a local politician whose power is crumbling as the city starts to unravel. And Soq is a gender-fluid, street-smart "sideway messenger," an orphan (they think) who's searching for purpose. All four are drawn together to save their city before it collapses under the weight of its own decay. In doing so, they will learn shocking truths about themselves—and about their connection to the mysterious and dangerous "orcamancer."
Blackfish City is a remarkably urgent—and ultimately very hopeful—novel about political corruption, organized crime, technology run amok, the consequences of climate change, gender identity, and the unifying power of human connection.
About the Author.
Sam J. Miller is a writer and a community organizer. His debut novel The Art of Starving (HarperTeen) was one of NPR's Best Books of 2017, and will be followed by Blackfish City (Ecco) in April 2018. His stories have been nominated for the Nebula, World Fantasy, Andre Norton, and Theodore Sturgeon Awards, and have appeared in over a dozen "year's best" anthologies. He's a graduate of the Clarion Science Fiction & Fantasy Writers Workshop, and a winner of the Shirley Jackson Award. He lives in New York City, and at samjmiller.com
About the Moderator.
N. K. Jemisin is an author of speculative fiction short stories and novels who lives and writes in Brooklyn, NY. Her work has been multiply nominated for the Hugo, the Nebula, and the World Fantasy Award; shortlisted for the Crawford, the Gemmell Morningstar, and the Tiptree; and she has won a Locus Award for Best First Novel as well as several Romantic Times Reviewer's Choice Awards.  In 2016, she became the first black person to win the Best Novel Hugo for The Fifth Season. In 2017, she won Best Novel again, for The Obelisk Gate.
RSVP
Bookings are closed for this event.